PRODUCT SEARCH
Samson Online Shop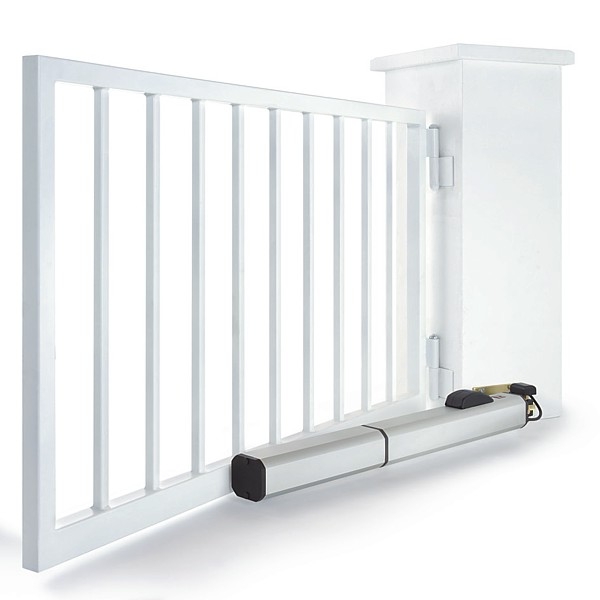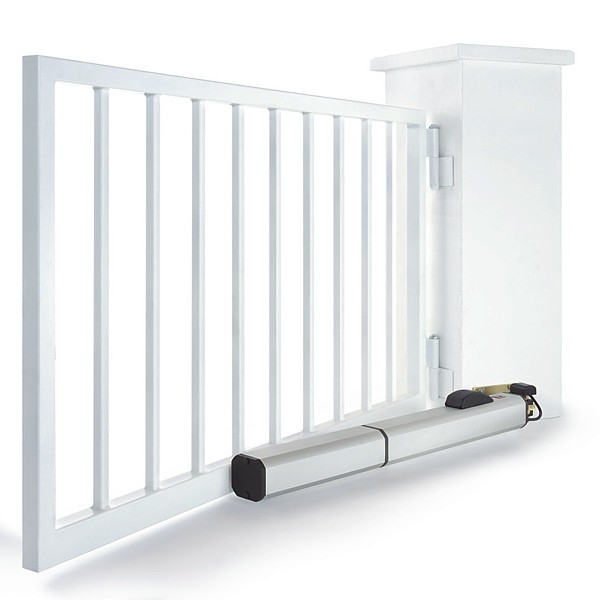 Alternatives to this product
DTH700 Gate Operator
Electric Gate Operators
Hinged Gates
Material: N/A
Gear Type:

Web Price From: £111.00
(Excluding VAT and £133.20 Inc. VAT)

Suitable for: Single-leaf hinged gates

Suitability:
Max. 25 door cycles (open/close) per day or 12 parking spaces
Operator data:
Electro-hydraulic, protection category of motor IP 55, mains voltage 230 - 240 V AC, 50 Hz, control voltage 24 V DC, operating mode S2 - 4 minutes, push and pull force 3000 N, peak force 3500 N.
Control electronics:
In separate housing, protection category IP 55, microprocessor control, with two 7-segment displays, automatic cut-out and soft stop adjustable.
With double-leaf hinged gates one of the leaves can be used as traffic leaf.
Housing:
Weatherproof aluminium housing.
Temperature range:
From -20°C to +60°C
Scope of delivery:
Including yellow chromated or corrosion-resistant fitting material.
Without remote control
Hydraulic hinged gate operator for single and double-leaf hinged gates up to max. 2500 mm high, up to max. 7000 mm wide (per leaf), leaf weight of up to max. 1000 kg (per leaf).
An electric lock and end stops are required.

Warranty
5-Year Manufacturers Warranty.

Web Price From: £111.00
(Excluding VAT and £133.20 Inc. VAT)
Enquire