PRODUCT SEARCH
Samson Online Shop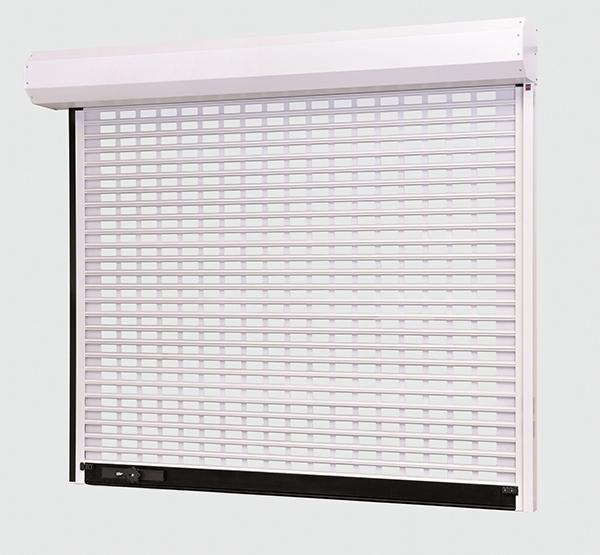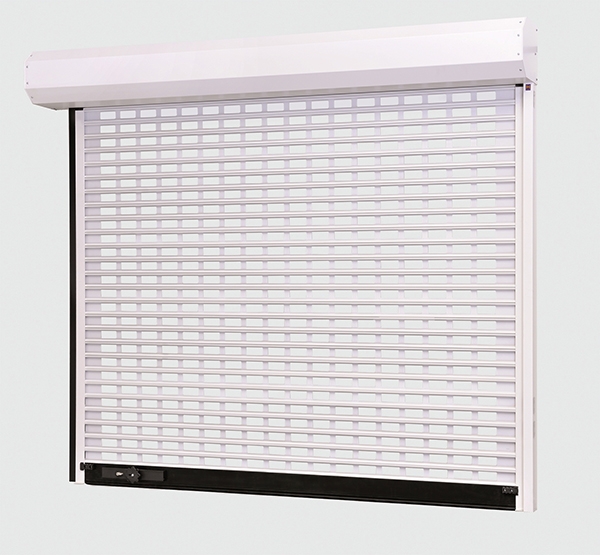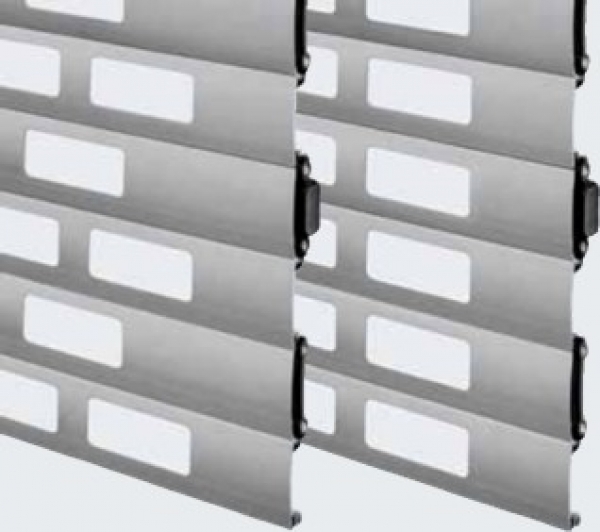 HG 75 Roller Grilles
Roller Shutter Grilles
Including Operator
Material: Aluminium
Gear Type: Roller Shutter


Web Price: £1,941.00
(Excluding VAT and £2,329.20 Inc. VAT)
Description

Specification

Installation
Description
The Hormann HG 75 Rolling Grilles are made from extruded aluminium profiles, with straight or offset perforation, finished in a powdercoated surface finish. Profile height 77mm.
Specification
Interior or exterior of door curtain:
RAL 9016 Traffic White
RAL 1015 Light Ivory
RAL 3003 Ruby Red
RAL 5011 Steel Blue
RAL 6005 Moss Green
RAL 7016 Anthracite Grey
RAL 7035 Light Grey
RAL 8028 Terra Brown
RAL 9001 Cream
RAL 9005 Jet Black
RAL 9006 White Aluminium

Please Note: Dark colours should not be used for doors that are exposed to the sun, as possible section deflection may restrict the doors function and increase door curtain wear.
Operator
> 24 V DC gear drive
> Mains voltage 230-240 V AC, 0.5 kW
> Opening speed approx. 11cm/s
> Standard operator left, optionally right
> The operator is located beneath the rolling shutter carrel casing and therefore cannot be seen from the outside.
Control Electronics
> In a seperate housing
> Micro-processor control
> Automatic teach-in of automatic safety cut-out and end-of-travel positions
> Soft start and soft stop
> Lighting
> Adjustable automatic timer, hold-open phase 30 seconds after activation
> Impulse control
Standard Equipment
> With 2-button hand transmitter HSE 2 BS (black textured surface)
> External unidirectional receiver HE 3 BiSecur in 868 MHz for the impulse function (no status query possible)
> Connecting lead with Euro plug
> Control buttons in cover of the contol unit
> Integrated lighting with 2-minute light in the control housing
> Secured release operated from the inside
Housing
> Operator is integrated in the barrel casing
Temperature Range
> -20°C to + 60°C

Tension spring assembly
The innovative tension spring assembly assists during manual opening and closing. Therefore the rolling grilles can be operated with little force.

Optional Extras

Compensation Kit
To accomodate for uneveness on the building structure when fitting behind / in front of the opening.

Chamfered bottom profile
Optional bottom profile to compensate for uneven floors (up to 300mm height difference). Standard colour Jet Black RAL 9005. Optional coating in door curtain colour possible.
Installation
Installation Instructions provided.