PRODUCT SEARCH
Samson Online Shop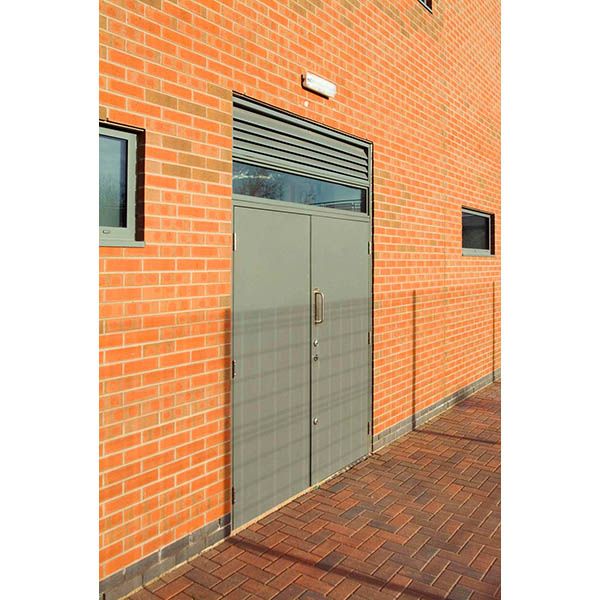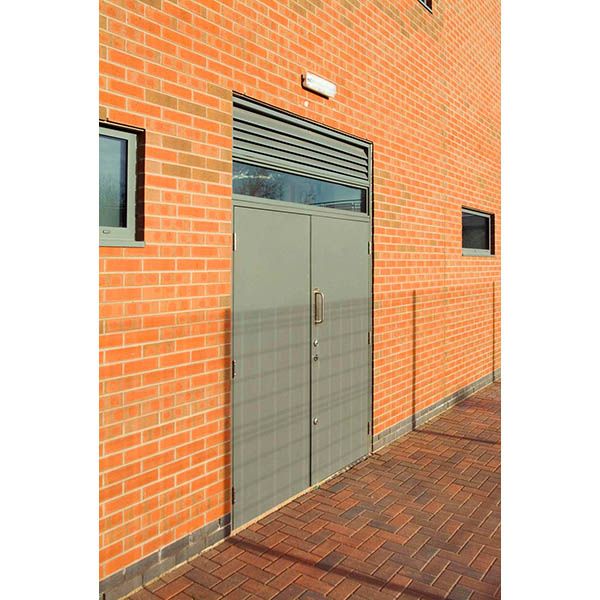 Background Information about this Product
Related Downloads
SecurGuard+
Security Personnel Doors
PAS 24 Steel Doorsets
Material: Steel
Gear Type: Hinged Doors


Price on Application
Please click enquire or call our sales team
Enquire
Description
The Samson SecurGuard+ Range offers higher levels of security than the SecurGuard Range.
The SecurGuard+ Range consists of three doors that have been designed to offer protection against intruders.

SecurGuard+ 2 offers protection for premises with low to medium risk from opportunist break-ins. Tested to STS 202 BR2 & PAS 24.

SecurGuard+ 3 Provides protection for medium risk properties in both residential and commercial applications at risk of break-ins using heavy hand tools. Tested to STS 202 BR3.
SecurGuard+ 4 provides protection for properties at higher security risks and in danger of experienced break-ins using various tools or even explosives. Tested to ENV 1627 Level 4.
Specification
All SecurGuard+ Doors are custom made. The maximum size varies according to fire rating as shown below for Mild Steel and 316 or 304 Stainless Steel.
SecurGuard+ 2
SecurGuard+ 3
SecurGuard+ 4
Single Doors
Max. width (mm)
1300
Max. height (mm)
2800
Single Doors
Max. width (mm)
1300
Max. height (mm)
2800

Single Doors
Max. width (mm)
1250
Max. height (mm)
2800

Double Doors
Max. width (mm)
2700
Max. height (mm)
2800
Double Doors
Max. width (mm)
2700
Max. height (mm)
2800
Double Doors
Max. width (mm)
2600
Max. height (mm)
2800
Thickness
48
Thickness
55
Thickness
48
Material
1.5mm corrosion resistant Zintec/Aluzinc sheets as standard.
Material
2mm corrosion resistant Zintec/Aluzinc sheets as standard.
Material
1.5mm corrosion resistant Zintec/Aluzinc sheets as standard.
Infill
Filled with mineral wool and integral steel stiffeners
Infill
Fillted with mineral wood and integral stiffeners
Infill
Solid timber cored with internal stainless steel anti-attack skin
Construction
Doorblade manufactured from two 1.5mm sheets lockformed together by bonding two steel skins around a rigid core. A total steel armour thickness of 3-4mm.
Construction
Doorblade manufactured from 2mm sheets lockformed together by bonding two steel skins around a rigid core. A total steel armour thickness of 4mm. Fitted with anti-tamper hinges.
Construction
Doorblade manufactured from two 1.5mm sheets lockformed together by bonding two steel skins around a rigid core. Additionally fitted with a 1.5mm stainless steel sheet to the internal face of the outer skin and a solid timber core. Fitted with a full length continuous hinge. A total steer armour thicknedd of 4.5mm. Fitted with integral lock box.
Door Frame Construction:
Material
Folded and welded from 1.6mm Zintec/Aluzinc.
Material
Folded and welded from 2mm Zintec/Aluzinc.
Material
Folded and welded from 3mm Zintec/Aluzinc.
Sub-frame
Fully welded, variable subframe supplied as standard to accomodate site tolerance of -0/+30mm. The sub-frame providing additional protection to the fixings against jemmys.
Sub-frame
Folded and welded from 2mm Zintec/Aluzinc. Fully welded, variable sub-frame supplied as standard to accomodate site tolerance of -0/+30mm. Complete with anti-crush plate. The sub-frame providing additional protection to the fixings against jemmys.
Sub-frame
Specially modified, variable sub-frame supplied as standard to accomodate site tolerance of -0/+30mm. The sub-frame providing additional protection to the fixings against jemmys.
Fixings
Four specially modified Class 13 stainless steel hinges with four security dog bolts for security.
Fixings
Four Class 13 stainless steel dog bolt hinges recessed and specially modified to prevent pin extraction. Plus two solid ball round dog bolts to increase resistance to prising.
Fixings
Stainless steel dog bolts continuous hinges for additional security.
Infill
Mineral wool
Infill
Mineral wool