PRODUCT SEARCH
Samson Online Shop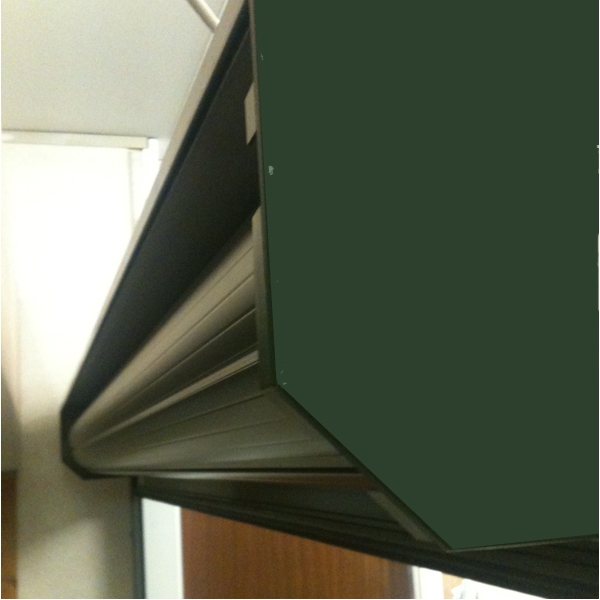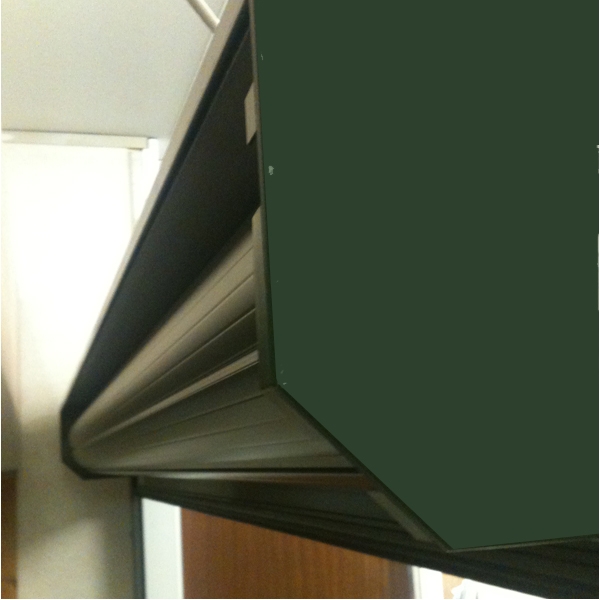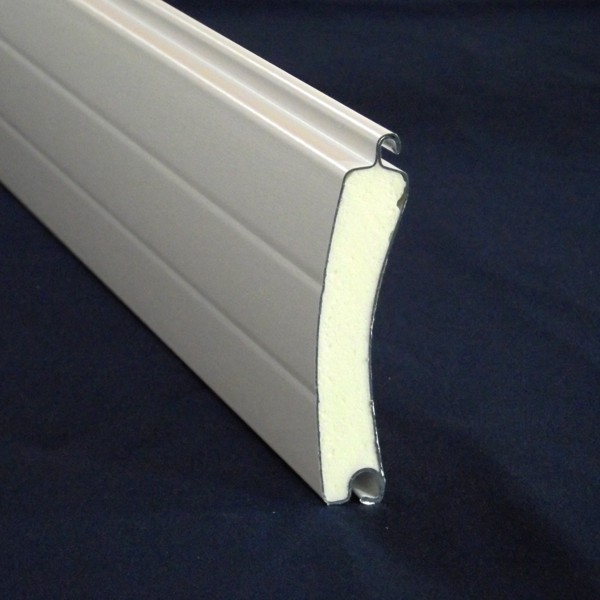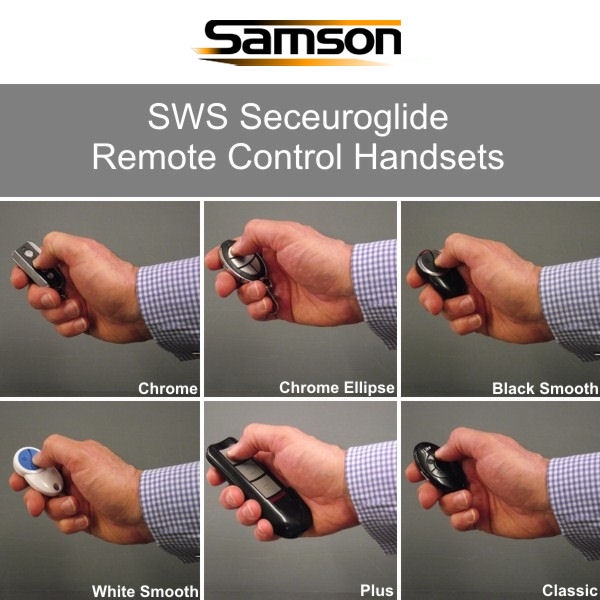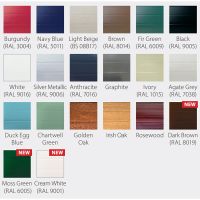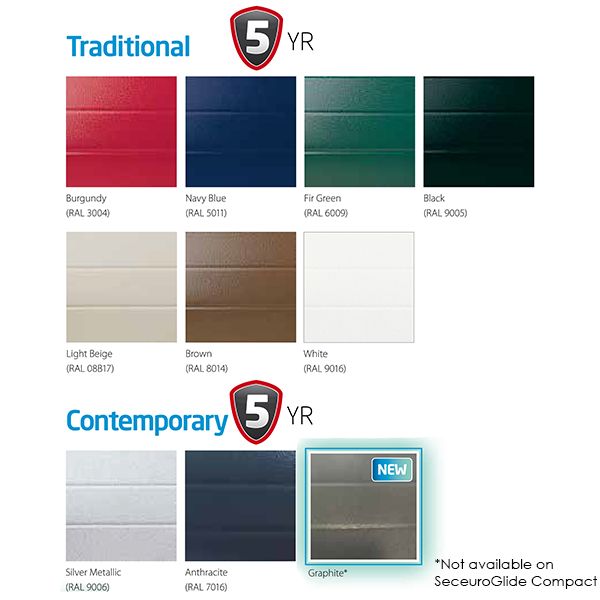 Background Information about this Product
Related Downloads
Classic
Roller Garage Doors - Insulated
Half Box - Colour Finish
Material: Aluminium
Gear Type: Roller Shutter


Web Price: £993.00
(Excluding VAT and £1,191.60 Inc. VAT)
Description

Specification

Installation

Warranty

Measure
Description
Chrome handsets are currently unavailable, and will be replaced with Black handsets if ordered.
The SeceuroDrive motor now comes with a 7 year warranty. SeceuroGlide Roller Garage Doors now come with the SeceuroDrive motor as standard.
The Seceuroglide twin walled insulated roller garage door is an elegantly simple, well proven design, with robust, reliable and secure design features offering excellent protection for your garage. It has been the U.K.'s leading roller garage door product since 1994 - a product other roller door manufacturers can only aspire to.
If you do any homework and research on insulated roller garage doors you will find the Seceuroglide roller door offers all the main features required of a higher quality roller door as standard where other manufacturers have these features as options to the basic package.
Security, quality, safety and style are the leading features of this door.
The SWS Seceuroglide was the original insulated roller garage door in the U.K. and has continued to be developed over the years as well as always complying with the very latest CE marking and safety requirements.
It offers the very best value for money as well as lasting durability through high quality components
Beware of cheap insulated roller doors!! They may not be compliant with UK regulations!
Safety is a key feature on any Seceuroglide with a bottom slat sensor fitted as standard on all garage doors and anti fall back devices on doors of certain sizes, safety photo cells can be added if extra protection is required, i.e. if your garage is near to a public area or pathway. The door only needs the slightest resistance when closing and it will reverse to avoid cruching or damaging the obstruction.
Before 2007 it was perfectly acceptable to have infra red beams as the only form of safety in terms of obstacle detection but since then far stricter regulations have been introduced and the standard requirement is now a bottom edge detection system in order to get full protection during the complete closing cycle of the roller door. The door must be able to detect an obstruction at any point during closing and stop immediately and reverse back. An infra red beam only gives protection in one specific area and is not an adequate protection system, this includes some companies who are using a 'light wall' which in effect is just more infra red beams. Not only is this still not sufficient protection but they can cause a nightmare in bad weather when the beams can be easily affected by the beam lenses fogging up as well as being affected if they get knocked out of alignment.
Specification
For further information on the Seceuroglide roller shutter doors, please click here >

Standard Colours:
Burgundy
Brown
White
Light Beige
Fir Green
Navy Blue
Black
Anthracite*
Light Grey*
Silver Metallic*
Teak is no longer available
Heritage Green
Ivory

Facia and lid will be supplied in white or mid brown colour. Can be powdercoated for a surcharge.

*Powdercoated guides to match door colour finish, with the exception of Silver Metallic, Anthracite and Light Grey, which are all supplied at a surcharge.

Motors: Unless requested the tubular motors will be fitted on the left hand side of each door (when viewed from inside the garage looking out).
The standard internal manual override will be on the same side as the motor. Choice of left hand side or right hand side - as viewed from inside garage looking out.
Optional Accessories
90mm Guides:
Guides are 75mm as standard with the option of 90mm guides. Please be aware that the (overall guide width) ordering size will be wider than with the standard 75mm guides! Also, 180mm will need to be added to the door opening width required, not the standard 150mm for the 75mm standard guides.
External low level manual release:
An essential item for internally installed roller doors with no other means of access into the garage.
External wireless keypad:
For operating the door without the transmitter, this is an easy item to install and set up.
Choose your 1st Transmitter and Choose your 2nd Transmitter:
When purchasing a Seceuroglide Garage Door you can now choose the two remotes you would like to operate your garage door.
The number of radio channels varies and whether you have a wall holder or not. For example if you have a single width roller door for a single car garage you may want one transmitter for the car and one to mount onto the wall in the garage or house to act as a remote control wall switch. The Plus transmitter is the largest one with the largest buttons for ease of use.
> Large Plus 7 channel c/w holder
> Black Smooth (either 2 or 4 channel) c/w holder
> White Smooth 4 channel c/w holder
> Chrome 4 channel
> Chrome Ellipse 4 channel
> Classic 2 channel

Surface mounted keyswitch:
Another useful accessory for access control without a transmitter. This single pole keyswitch is provided with 3 keys and will require hardwiring back to the control box internally. The operation is by a single impulse in either direction.

Magnet Kit (EC726O0):
To be used when a door is fitted on an uneven floor.
When the door is down the uneven floor can compress the rubber chamber causing an obstacle signal to be generated. This would cause the door to reopen slightly. To stop this from happening, a magnet and sensor can be fitted to the door, which deactivates the safety edge before it hits the floor preventing the reopening.
Double doors may be more susceptable where the floor can be a lot higher in the middle of the opening.

INSTALLATION OPTIONS
SeceuroGlide roller doors are extremely versatile and can accommodate curved or non-standard openings.
They can be fitted in any of the following ways:
Face Fix – Internal
Installed inside the opening. Here the inside edge of the guide rails line up with the brick opening ideally. This is the preferred installation position for any roller garage door.
Ideal where headroom inside the garage isn't seriously restricted. Internal reveal fixing may be used to great effect in arched openings.
Face Fix – External
Installed outside the opening. Ideal where headroom is particularly restricted. Requires full box option for weatherproofing. Be aware you will be viewing the inside face of the curtain and this may differ in colour on laminate finish options as well as being the concave side of the curved slat.
Reveal Fix (Fixing inbetween)
Installed with the opening itself. Maximises all internal space in the garage whilst not obscuring the exterior of the garage. Requires good reveal headroom. Reveal fixing the door also reduces with drive through width of the door by the width of the guide rails chosen.

For further information on the Seceuroglide roller shutter doors, please click here >
Installation
Installation details provided with every door.
Warranty
All Seceuroglide products are guaranteed against defect of material or workmanship by SWS UK subject to correct installation, maintenance and operation for a period of 5 years from the date of purchase.
The SeceuroDrive electric motor carries a 7 year warranty.
Measure