PRODUCT SEARCH
Samson Online Shop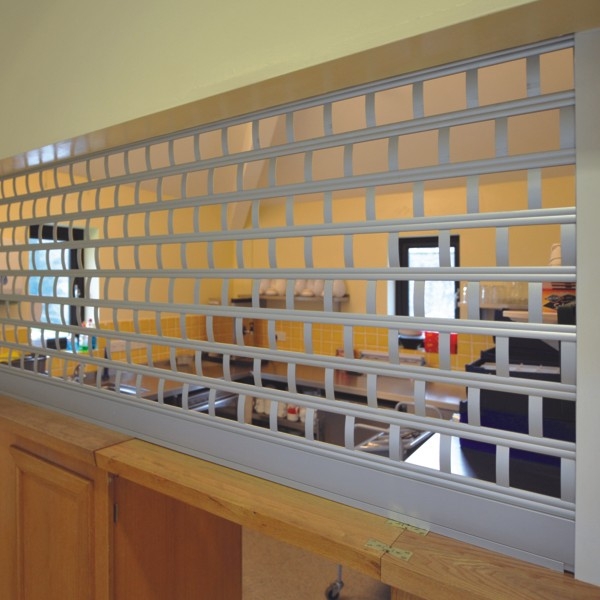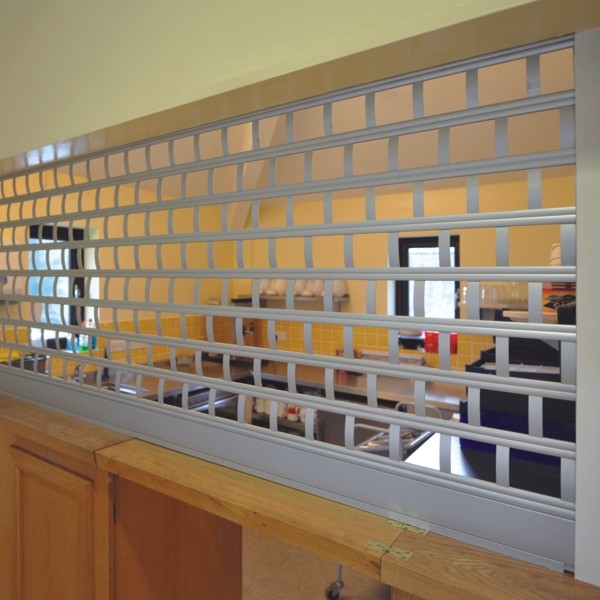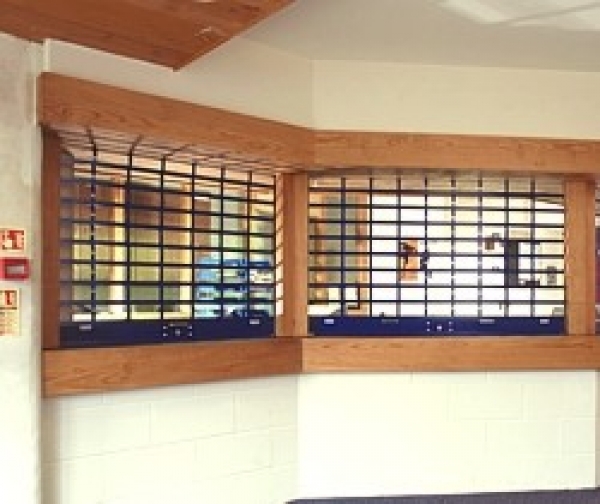 SeceuroVision 900 High Vision Shutter
Roller Shutter Grilles
Extruded Aluminium Security Shutter
Material: Steel
Gear Type: Security Shutters


The SeceuroVision 900 security shutter is the shopfront specialist. Suitable for internal use on shopfronts, bars, kiosks and commercial applications where vision and security are both required. Constructed from a combination of extruded aluminium links and hinge sections with different slatspacing arrangements available, the SeceuroVision 900 offers fantastic security whilst allowing window shoppers to clearly view items in window displays.

There are 4 different slat configuration options. These are:
150mm in-line spacing
150mm brick bond spacing
75mm brick bond spacing
75mm brick bond spacing surcharge
The standard guide rails for the SeceuroVision 900 is the UPH 240. This is supplied with 250mm and 300mm boxes. It is constructed using extruded aluminium with box section for fixing/reinforcement and high density 4mm or 7mm pile brush seals. The dimensions for this guide rail are 75mm high x 29mm wide.
SLATS
Description: Open grille - extruded aluminium bars and links.
Common Use: Internal shopfronts, kiosks, bars, servery applications.
Dimensions: Vision openings 150mm x 70mm as standard. 75mm x 70mm at extra cost.
Weight: 150 x 70 spacing - 7k per square metre.
75 x 70 spacing - 8kg per square metre.
Stock Colours: Satin silver anodised as standard.
STANDARD GUIDE RAIL - UPH240
Dimensions: 75mm wide x 27mm deep
Construction: Extruded aluminium with integral box section
Stock Colours: White or Dark Brown
FINISH
Satin Silver anodised as standard.
Can be powdercoated to alternative standard RAL or BS colours at extra cost.

To view the RAL Colour options, please click here PDF >

To view the SeceuroVision 900 Specification Sheet, please click here PDF >
Enquire