Search ShopIf you know the manufacturer, model or material, you can use our search below.
Roller Shutter Garage Doors
A roller shutter garage door is an effective, efficient and economical purchase for any household. Roller garage doors are growing in popularity far beyond market expectation; and when you take a look at the features and benefits it is easy to understand why with their compact design.
Order direct now from a range of the highest quality insulated roller doors in the UK in our online shop right now! All the doors are made to order to suit your exact needs. Choose your exact size, colour, electric motor control options and other features for your perfect new roller door.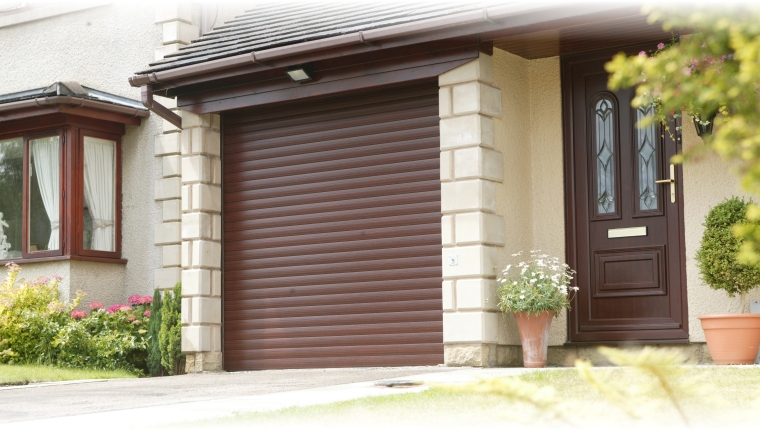 Most Popular Roller Shutter Garage Door Range
Aluminium
Insulated
Remote Control Operation
Choice of 11 colours
Safety Bottom Edge Sensor as Standard
Basic Specification but High in Quality and Reliability

Aluminium
Insulated
Manual or Remote Control Operation
15 Colour Choices
Excellent Security Features
The First Choice in Roller Doors for Security

Steel Continuous Curtain
Non-Insulated Steel
Manual or Remote Control Operation
Easy Installation
16 Colour Choices
The Lowest Prices for Any Roller Garage Door

Aluminium
Insulated
Remote Control Operation
Soft Start & Soft Stop
9 Colour Choices
10 Year Warranty
The Highest Standard Specification Roller Door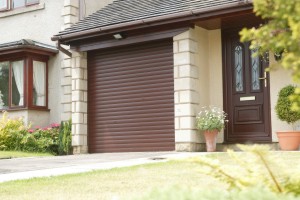 The most obvious advantage in a roller shutter garage door is the adept way it opens and closes vertically. This enables you to drive right up to the garage opening as there is no swing out to avoid unlike the more common Up & Over garage doors; this is particularly useful for short drives. The vertical opening and the compact design of the slats enables the door to be tightly retracted into a modest shutterbox. This allows for a maximised drive-through height (providing the headroom is available). When fitted behind the garage opening the roller shutter is suitable for virtually any shape of building – arched, squared, curved, it doesn't matter!
The roller shutter garage door is easy to measure for; the roller shutter is, in effect, a two-dimensional garage door – this means that many of the pitfalls (sloping walls and ceilings, pedestrian doors, loft hatches etc), which are prevalent when fitting every other type of garage door, are eliminated.
However, as with most products that become the vogue, the market rapidly gets flooded with product as manufacturers race to gain market share. Apart from substandard materials and workmanship, the biggest risk is that many of the roller shutters currently offered for sale DO NOT conform to Construction Products Directive, ARE NOT Machinery Directive compliant and ARE NOT CE marked.

Before Samson Doors made the decision on which roller shutter garage doors to sell they completed an in-depth unbiased product evaluation looking at over 20 makes and models. Following this appraisal Samson Doors are comfortable and confident to offer the following roller doors (based on product quality and ease of installation). We have supplied most of these doors since 1994 and are still confident in their quality and innovation.
Amongst the many insulated aluminium roller garage doors available the Samson SupaRolla offers basic specification at low prices.
The Gliderol single skinned roller shutter represents excellent value for money. With finger light spring assisted opening the door is easy to open even when manually operated. Available in a huge range of sizes in twelve colour options, with a 10 year warranty on the finish Samson Doors considered this to be the best non-insulated steel roller shutter garage door currently on the market.
The Seceuroglide offers possible the best value for money and great security as standard. This was the original insulated aluminium roller garage door manufactured for the UK market and is still assembled using a majority of German produced components. The door specification and build was based on the continental security window shutter basis and the door was designed with security in mind from the outset.
The Rollmatic is simply all the bells and whistles as standard with a very different method of spring balance and electric operation. We also offer the Gararoll and others in our online shop.
When specifying and pricing for a domestic insulated roller garage door you have to bear in mind the guide width at the sides and also the headroom required to accomodate the roll and endplates above the guides. These vary slightly from each model and also with the size of the door required. Please email or call if you have any doubts at all about the sizing or prices.