Shop Categories

Products Overview

Services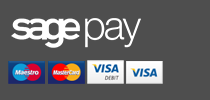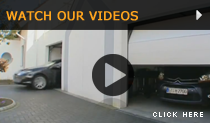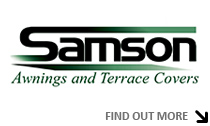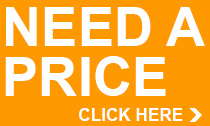 PRODUCT SEARCH
SeceuroShield Fixed Security Bars and Grilles
The award-winning SeceuroBar system features anti-cut steel bars which are securely locked into position to protect vulnerable window openings, but can be released from the inside to allow total vision or maintenance of windows.
Suitable for installation in a horizontal or vertical format, SeceuroBar is finished to a high standard and delivers security which is quick and easy to install, yet highly effective in a range of locations.
A higher security fixed bar system is also available for locations where removal is not a requirement.
Window Security Bars offer similar levels of visibility to Security Grilles however they take a lot longer to remove individually.
Window Bars are installed into a permanently fixed top and bottom rail system and require a key to unlock before individually removing each and every single bar - a highly laborious and arduous task when dealing with large windows!
Powder coated Colour Options
The Window Bars can be powder coated in any of the following standard colours at no extra cost:
| | | | |
| --- | --- | --- | --- |
| | | | |
| White RAL 9010 | Brown RAL 8014 | Black RAL 9005 | Brilliant White RAL 9016 |
Powder coating of the bars and grilles: The coating is fused by heat to produce a continuous film and curing of the coating which gives its design properties. The result is a high performance finish that delivers exceptional corrosion protection, durability and resistance to yellowing making it suitable for both interior and exterior use. The process is virtually emission free, so is environmentally friendly.
Gloss: A highly reflective smooth surface. Gloss surfaces due to their highly reflective appearance tend to highlight surface imperfections.
Satin: A satin finish is not as reflective as the gloss finish and because of this is less likely to show any surface imperfections. Satin finishes also provide a good surface for cleaning and resisting abrasion.

Specification
Each bar consists of a 19 mm steel outer tube with free-moving 15 mm steel inner tube.
On narrow, but high openings or doorways the system can be installed with the retaining units running vertically and steel bars horizontally.
SeceuroBar can be supplied with pre-powder coated aluminium packers to face fix the system to any wall.
SeceuroBar removable window bars are also available.
Face fixing involves attaching the bars to the outer or inner wall, as opposed to reveal fixing, which places the bars within the opening i.e. on the window sill.
See the below examples.
Measuring for Window Bars
It is important to check that the opening is suitable for SeceuroBar. If the reveal construction is solid steel or a cavity then it would be better to face fix the system around the opening.