Shop Categories

Products Overview

Services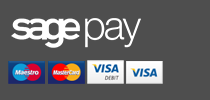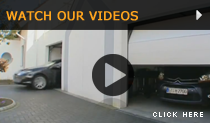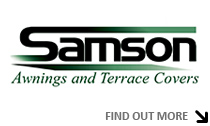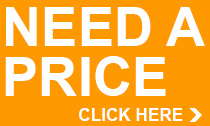 PRODUCT SEARCH
Samson Industrial Doors - Maintenance, Repairs and Servicing
Samson Doors offer a full repair and maintenance service for most types of Industrial, commercial and residential door types, manual or electric. We also service and repair security shutters, retractable awnings, garage doors and electric gate systems, barriers and bollards.

New or existing door systems can be examined, diagnosed and repaired at very competitive rates.
Maintenance is essential to comply with many new regulations governing the safe operation of electric industrial and commercial door systems as well as ensuring your business is not affected by down time and inconvenience when a heavily used door has a major breakdown during operational hours.
In normal office hours call us free on (0800) 328 6250 or email your requirements to us.




Samson Industrial Doors is a member of the Door & Hardware Federation.
The DHF is dedicated to upholding it's members' standards
of technical competence, professional integrity and quality.
It is a legal requirement to have your doors maintained and serviced on a twice yearly basis
This can be carried out in line with the manufacturer's recommendation and UK regulatory requirements - Machinery Directive and PUWER. Our management team can discuss these requirements with you on our free visit of estimation and survey.
This service should be carried out by experienced door engineers. All our engineers are Health & Safety trained also CSCS accredited and competent to work safely.
Our fully equipped vehicles are able to offer this support by securing the building for the customer and if possible complete the repair at the same visit. Free estimations of all costs of major damage would be forwarded before commencement of repair.
Our warehouse stocks a comprehensive range of spare parts to cover a variety of emergency repairs.
Where a door or shutter is beyond economical repair, Samson Doors offer a replacement door service. We are able to offer a direct replacement door or an alternative designed door in line with the customers changing needs that meet the current UK Regulatory requirements. Free estimations can be provided upon request by the customer.
Depending on operational usage, it may be viable to modify an existing door to electrical control.
A free on site assessment of the door is available, contact the office on 01933 44 88 50 to arrange an appointment.