Shop Categories

Products Overview

Services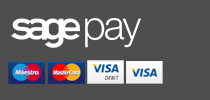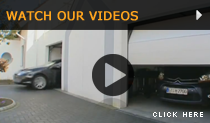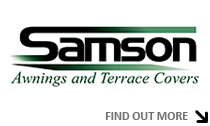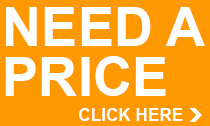 PRODUCT SEARCH


Front Entrance Doors
Make an Entrance
With the latest front entrance door ranges for your home from Hormann. These doors are available in Aluminium or Steel, the ThermoSafe, ThermoCarbon and Thermo doorsets offer a wide range of designs and finishes to turn any house into a home. With the highest grade security and insulation levels, you will be sure to find something to match your home in a pleasing visual way.
"Secure by Design" specifications are also available for many of the entrance doors for total security and peace of mind. With different locking mechanisms and a stylish exterior, unmatched insulation, a Hormann front door is the top class. With almost any colour available to match the style you choose, this can mean you can specify a door to satisfy the most demanding requirements, whether security, colour, design or insulation.
Hormann Entrance Doors
Hormann Entrance Doors are available in a large selection of designs, finishes and styles. Having manufactured front entrance doors for well over 50 years, including the sale of 13 million doors worldwide. Hormann have becom experienced specialists in the front entrance doors market. All of their products are produce with the same ideology of "Quality Without Comprimise" which as earned them the spot as number 1 in Europe as manufacturers for so many years.
Aluminium & Steel
Hormann Entrance Doors can be categorised into two different groups - Aluminium entrance doors and bespoke Steel entrance doors, in a variety of choices. Available in a range of different colours and finishes, Hormann front entrance doors for homes and offices are ideal security functions. You may well see a design in both ranges very similar but the build and options are very different indeed with the aluminium doors being almost totally specified from the threshold upwards whilst the steel doors have more limited options but still surpass all expectations of a high quality entrance door. The insulation levels of these doors is exceptional by any standards in UK or Europe.

Matching Garage Doors
Hormann Entrance Doors are also available with various matching garage doors to give your home an all round crisp, coordinated and complete look. This is ideal when your garage door is on the same elevation as your front door with matching colours and patterns which greatly enhances the appearance of your property. Whilst ideal for the garage door to be on a level terrain with the front door, matching garage and front entrance doors can also be utilised for the perfect look when on different floors when designed correctly. The Hormann garage door ranges are all supplies by Samson Doors and this includes Sectional, Roller or Up and Over mechanisms.
The Thermo Steel range of entrance doors offer side lights between 400 and 1000mm wide with heights up to 2250mm high. The individual units can be secured together to make wider spans possible. Glazing is limited to clear, sand blasted, mastercarre and a flemish pattern which is available only in double glazed units.
Customisation of my door
Colours, glazing, handles, sizes, frame colours, locking and other designer elements can all be ordered to suit in an aluminium door and the levels of security are extremely high as standard with further options on the electronic operation of upgraded locking systems by various access control methods. The locking is also fully integrated into the door panel and is not an add on like so many other high specification entrance doors. The thermal efficiency and sealing properties of a Hormann entrance door are extremely high compared to most other doors.
Both entrance door ranges now offer the additional side glazed elements and glazed transoms as well as solid matching fixed sections but again the Thermo range is limited on choice but still triple glazed on many designs and the aluminium range has almost limitless options with glass designs, finishes and frame colours.
These entrance doors are precision engineered products and we don't think you will easily find doors of this quality generally available.
Find out more about Glazing Options here
Matching Entrance & Garage Doors
Samson Doors offer the entire range of Hormann Entrance Doors and garage side doors with a survey and installation service if required. The range of doors is enormous and nearly all the standard door styles have many options to enable you to personalise the visual appearance of the door as well as specify the security, locking and access control to suit your home. The home entrance door range consists of the Thermo46 & 65, TopComfort, ThermoSafe and ThermoCarbon models each offering a different level of specification and unique options. These are quite simply some of the highest quality steel and aluminium entrance doors you will find anywhere and one of the other unique advantages is the ability to co ordinate the door with a matching garage door, either in style, finish or colour. Hormann manufacture some of the finest up and over and sectional garage doors in the world and are one of only a handful of companies offering the possibility for matching garage doors, side doors and entrance doors. Of course this also means you can co ordinate the locking and access control of the door on your home.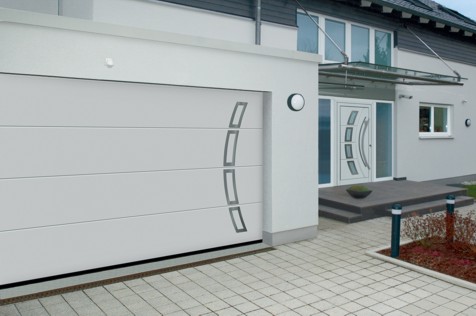 Your new entrance door should be very special. It should match the style of your home and be prestigious, expressing your excellent taste. At the same time, your entrance door should also meet high security standards and help save energy with high thermal insulation values. Aluminium doors are a good choice. You will discover that aluminium doors are superior to plastic and wooden doors in many ways. Other than the many technical equipment and design options, you can enjoy a number of additional advantages:

• High acoustic rating
• High thermal insulation
• High security
• High stability
• No follow-up painting necessary, the doors look as good as new after many years of service.