Folding and Sliding Doors
Folding and sliding industrial doors provide the perfect solution when space inside is limited either for side room or headroom. Folding sliding doors are generally constructed from steel or aluminium sections with optional glazing sections providing light or display of products as in vehicle sales and the like.
Available as a single stack to one side or bi-folding to both sides of larger openings they will provide an excellent solution for either effortless manaul operation or electric operation on larger sizes. Minimal maintenance is also a positive reason for specifying folding doors with very few actual moving parts, even less of course with a one piece sliding doorset.
Industrial Folding Doors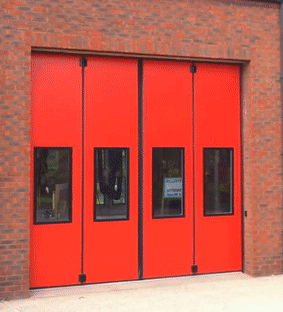 The Hormann Industrial Folding door range is very comprehensive indeed offering door leaf options to suit almost any opening. The range of insulated panels available with glazing options is vast with door as mentioned up to 14 metres wide.
Go to our Folding Doors Information page >
Folding doors using the full effect of the glazing options in aluminium framing are perfect for showrooms of any kind and allow internal space to be used without the concerns of tracking or roller door housing.
Manual operation is so easy for anyone using the doors and therefore staff and customers can be allowed to enter and exit the building without any problem at all if required.
For warehouse and workshop applications once again the internal use of space is never restricted with a folding door system.
It is like a moveable wall for the building and the maintenance is ultra low on these doors.
Folding doors can be automated if required using very reliable and quiet motor drive units with full access control using the entire range of Hormann controls available.
This includes simple push button operation, radio control, key pads, key switches, timers and even finger scanners.
---
Industrial Sliding Doors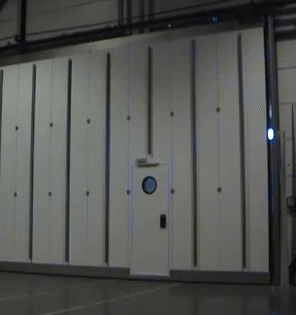 Our range of sliding doors offers 4 different models for different purposes with single and double skinned insulated panels.
The doors are manufactured up to 8000mm wide and 5500mm high and all purpose made for maximum use of the opening.
The doors can have glazing options in a wide variety of shapes and sizes to maximise the natural light or vision into the building.
Go to our Sliding Doors Information Page >
Automation
Most of the folding or sliding doors we supply and install can be manual or electric operated using a whole range of access controls depending on the building requirements.
The manual operation for a folding or sliding door is normally very smooth and not heavy whatever the size may be but automation may be required in many instances for convenience and increased security.
Access controls can be utilised to tailor the door operation to various requirements with for example partial opening for pedestrian access only.
---
Folding and Sliding Door solutions for any application
Every door can be equipped with individual glazing and infill options. An extensive folding door programme is rounded out with wicket doors with and without thresholds and divided traffic leaves.
Industrial folding door with glazed sections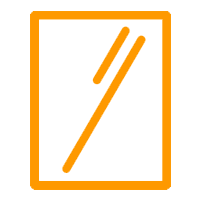 Whether the door is sliding or folding these industrial folding and sliding doors have a variety of glazing options with single or double glazed units in sizes ranging from a simple round port hole to fully glazed sections in extruded aluminium. Optional glazing sections providing light or to offering high levels of visability for sales or working purposes
Low risk of collision damage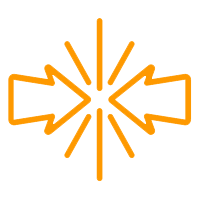 Door leaves parked open on the sides substantially reduce the risk of collisions in a working environement. The leaves are in the field of vision of the lorry driver. Fitting the door with door leaves that open 180° and sufficient space next to the door also result in a maximum drive through passage width and height.
Low-maintenance construction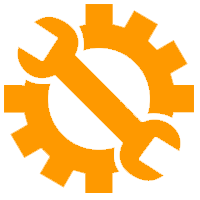 The Samson industrial folding doors have been designed to have a long service life and operate smoothly. This reliable construction is based on just a few individual hard wearing quality components. As a result requirements for maintenance and care are very low and the doors only entail minor consequential costs over time.
Fire Protection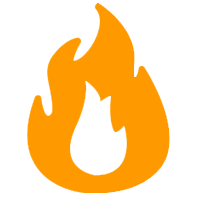 Samson Doors also offer a range of sliding steel doors specifically for fire and smoke protection. A sliding door can offer many benefits over a roller shutter type fire door system. The Hormann range of fire protection sliding doors is comprehensive with almost any size and colour available and a range of vision glazed panels too.
Standard and protection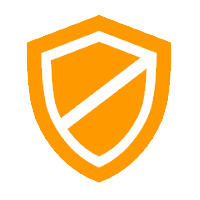 Safety takes top priority when it comes to Hörmann's industrial folding doors. Finger trap protection devices made of high-quality EPDM multi-chamber profiles are fitted to all vertical closing edges, making the folding industrial door safe from the inside and outside.