The Samson Atlante Sliding Door System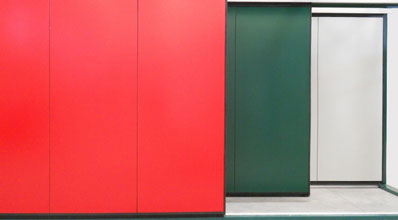 The Atlante sliding door system is a straight sliding door that can be top-hung, top-rolling (with or without a floortrack), and bottom-rolling, all depending on size, weight and specification.
Installation can be inside or outside any structural opening.
This door is a double-skinned, steel panel construction with a vast range of painted finishes available, as well as a laminate foil option.
The outside surface finish can be smooth, smooth with woodgrain effect, or 'Stucco'.
Like our PSD door, this sliding door can be internally or externally fitted in a single or bi-parting style.
A dual track system is also available, which can be used to cover widths of almost 30 metres.
All doors are made to order, with a number of further options including windows and pedestrian doors as well as weather sealing and a choice of locking systems.
Electric operation is available for this door, with the choice of motor based on the usage specifications and door application.

The Atlante door as standard has the colours and finishes as shown below but optional colours are available on request at an extra charge, please contact us. It is possible to have some very individual finishes on the Atlante door if required.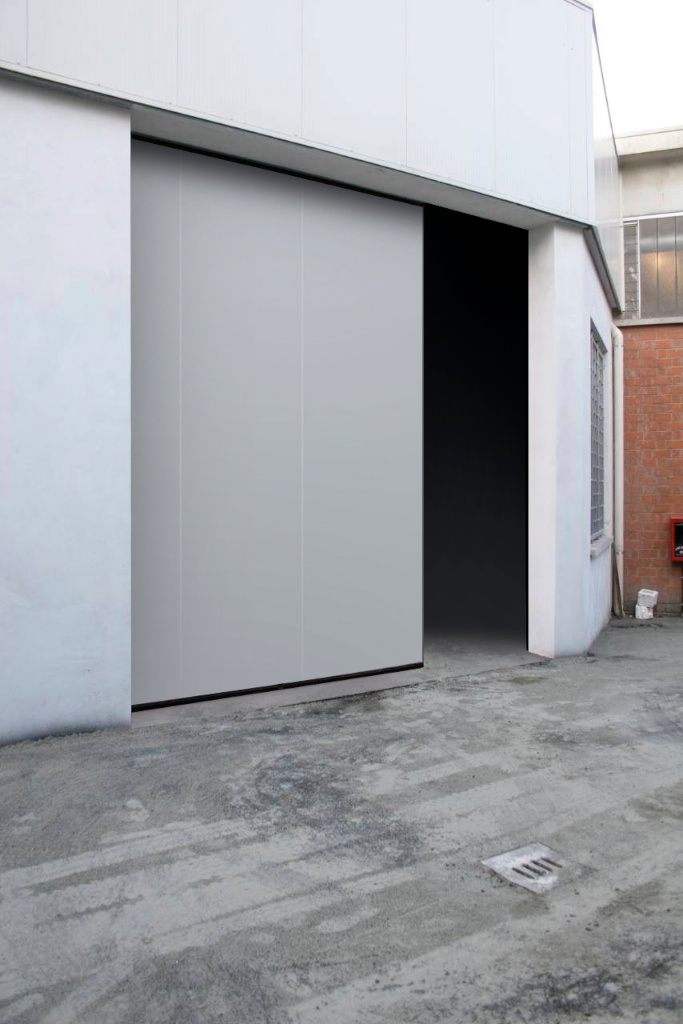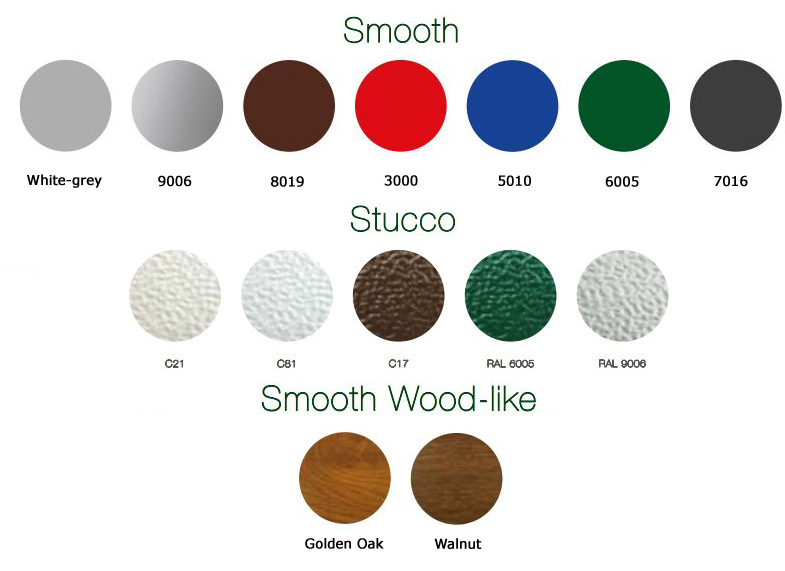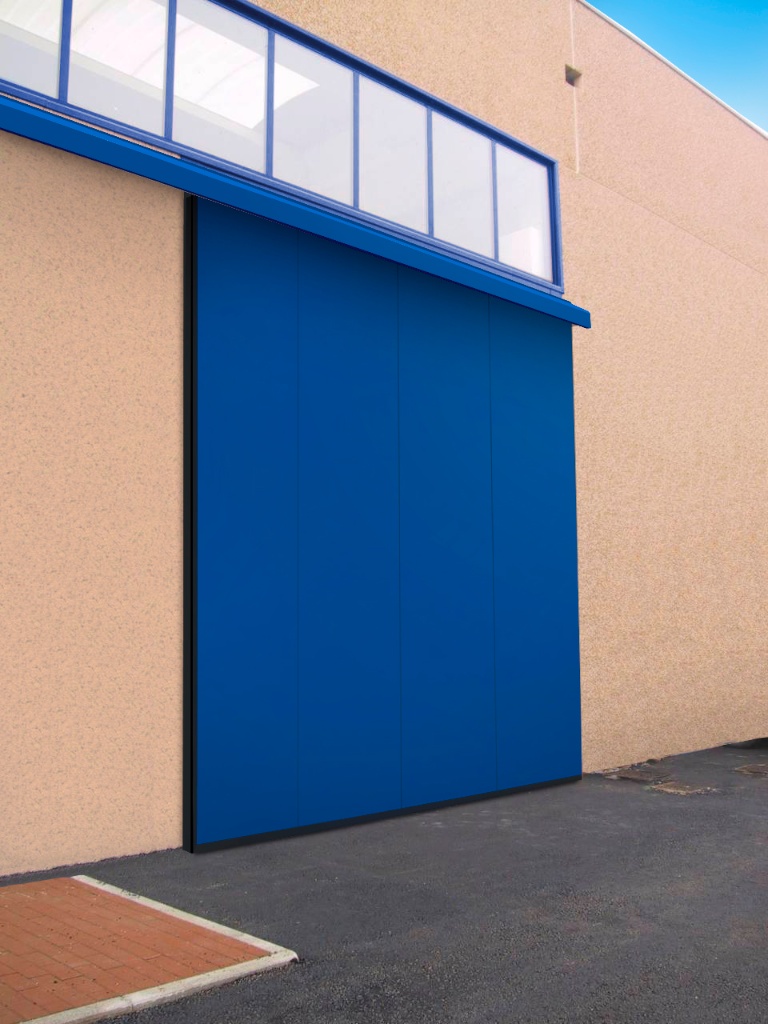 Mechanisms
The Atlante sliding door can be specified with top hanging roller system with a floor track guiding the door panel but also the same without the bottom track, depending on the application. It can also be built with bottom rollers with the door panel weight all placed not these bottom rollers. A lot of this depends on the opening and what is structurally best for the application and door size.
Hanging by the Top Track Only:

Hanging on the upper track the door panels are fixed to a trolley through a pin. An inverted "U" profile, mounted on the bottom of the panel ensures the stability of the door thanks to a special wedge that is fixed onto the floor
Hanging by the Top Track Track with a Floor Tracks:

This is a variant that is equipped with a floor track system to be secured into the concrete. On the lower side of the door panel there are some pins with bearing rollers that allow the door to slide on the floor track.

Sliding with Wheels on Floor Track:

The door leans on wheels that run on a bottom rail which can be screwed or cemented to the floor. On the upper section rail the door panel is conveyed by pins with ball bearing rollers.
Glazing
The Atlante sliding door can be a solid panel, partially glazed or almost fully glazed depending on the application. Various glazing options are available. With glazing the sliding door is perfect for so many applications such as showrooms, internal workshops, garages, garden centres and so on providing a flexible, reliable and very easy to operate door system for controlling access, air flow and security for so many buildings.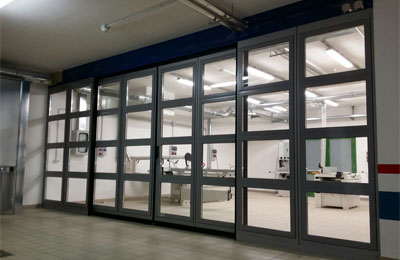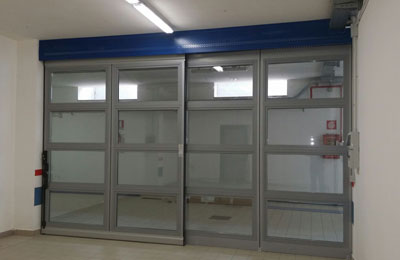 Product Ranges
| | |
| --- | --- |
| A diverse range for the medium to largest openings – Hangars, warehouses, factories. Pedestrian door options. Fully or partially glazed. Limitless widths. No maximum width. | Diverse range of doors for multi purposes – Manual, electric operation with fire and smoke tight options Stainless steel models. Maximum size 12m x 9m |
| A range with diverse panel specifications – Fully and partial glazed. Manual or electric. Domestic or Commercial use. | |