Shop Categories

Products Overview

Services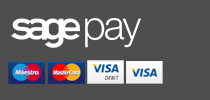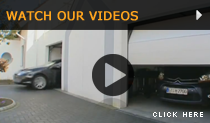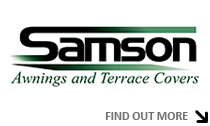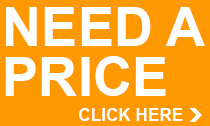 PRODUCT SEARCH

The entrance door that makes you feel welcome
A front entrance doors is an integral feature of every house, the entrance door serves as the signature of your home. But while appearance seems the most crucial aspect, performance is just as essential, including break-in resistance and thermal insulation.
Find out here what you need t to consider when buying an entrance door.
The entrance door as the signature of your home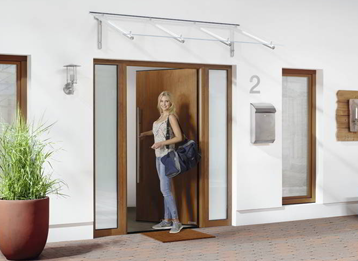 An entrance door needs to fit in with the overall look of the house. Construction materials available today offer a ide range of design possibilities. The most commonly used materials for entrance doors are plastic, aluminium, steel and timber.
Comparisons of entrance doors
Timber doors require a lot of maintenance to ensure that this natural product can withstand all types of weather, meaning they need constant polishing and painting. However, their very nature provides good insulating properties. And of course, as a natural product, they are environmentally sound.
Steel entrance doors are mid-range in terms of price and are very sturdy. Depending on the design, the material offers good break-in resistance, while its galvanized and painted surface also resists any type of weather.
While somewhat more expensive, aluminium entrance doors also offer more benefits. With the right multichamber profile, aluminium doors provide excellentinsulation and also meet stringent safety requirements.
Despite the doors' low weight, they are very sturdand offer good acoustic insulation. No more tedious repainting, with a wide range of accessories and equipment.
Good insulation reduces costs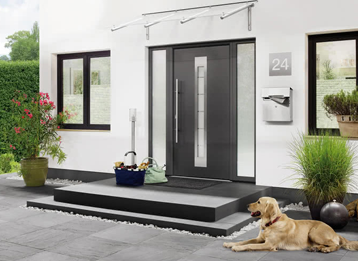 When you are deciding on a new entrance door, there is more to consider than just safety and appearance – insulation is crucial. Well-insulated doors save money in the long run, because they ensure that valuable heating energy stays indoors, where it belongs.
For example, a letter slot in the door introduces draughts into the house and is a common way for heating to escape.
Warmth can also be transferred outside through the entrance door when thin materials, insufficient infills and thermally conductive materials are used.
The deciding factor is the door's thermal insulation value, also known as the UD-value. The smaller this value, the better the thermal insulation. Germany's energy saving regulation requires that entrance doors have a maximum U-value of 1.8 W/(m²·K).
Which door fulfils your requirements?
Discover Samson's range of entrance door from Europe's no. 1 manufactures. Each one of them fulfils your personal requirements for an entrance door in its own way. However, they all have one thing in common: genuine Hörmann brand quality!
Aluminium and Steel entrance doors are superior to plastic or timber doors in many ways.
The advantages:
High thermal insulation

High security

High acoustic insulation

Great stability

No follow-up painting necessary
---
Steel Entrance Door Range
All Thermo46 doors are delivered with a solid door leaf to give your entrance doors and residential internal doors a uniform view from the inside.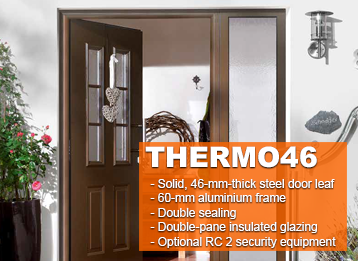 Construction
Solid, 46-mm-thick steel door leaf with leaf profile on the inside and thick rebate for an elegant door appearance
Leaf profile made of composite material with thermal break for good stability and thermal insulation
60-mm aluminium frame with thermal break and 20-mm-high aluminium / plastic threshold rail with thermal break ensures good thermal insulation
Double sealing offers good protection from rain, wind and dirt
Double-pane insulated glazing with safety glass on both sides virtually eliminates all risk of injury in the event of breakage
Optional RC 2 security equipment for extra security**
UD-value up to approx. 1.1 W/ (m²·K)*

---
Thanks to the solid door view from the inside, the high-quality Thermo65 doors perfectly match the timber internal doors of your home. You can enjoy the same door view of doors made of different materials for many years to come.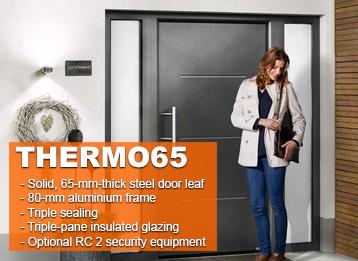 Construction
Solid, 65-mm-thick steel door leaf with leaf profile on the inside and thick rebate for an elegant door appearance
Leaf profile made of composite material with thermal break for high stability and thermal insulation
80-mm aluminium frame with thermal break and 20-mm-high aluminium/plastic threshold rail with thermal break ensures excellent thermal insulation
Triple sealing offers optimal protection from rain, wind and dirt
Triple-pane insulated glazing with safety glass on both sides virtually eliminates all risk of injury in the event of breakage
Optional RC 2 security equipment for extra security**
UD-value up to approx. 0.87 W/ (m²·K)*