Insulated Industrial Roller Shutters
The need for insulation on buildings has increased dramatically with energy costs rising, but in so many applications now we recommend a double skinned, insulated roller shutter door curtain just for the security and strength offered, enabling more to be done with the specification and a better overall package when fitted.
Need more help? Call our team on 01933 448 850.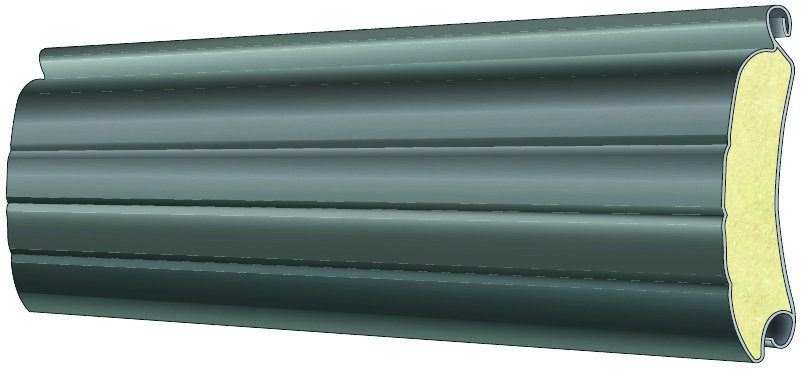 Commercial & Industrial Roller Shutter Door Systems
Samson Doors offer the widest range of high quality, made to order, commercial and industrial insulated roller shutter door systems, ensuring any building has the best and most reliable roller door for regular access, but also keeping the inside temperature as constant as possible, whilst saving heating bills and preventing staff from getting cold in the winter.
Samson supply reliable and secure insulated 'high speed' roller type doors with double skinned foam filled curtains, meaning you no longer have to have a high speed fabric door combined with a standard roller door for the security out of hours.
2 doors into one door! With the extra security gained from a double skinned insulated roller door it is arguable you actually have 3 doors in one!
Shop the range >
Standard Insulated Roller Doors
Samson offer steel or aluminium insulated roller doors for use as a multi purpose door system in any building requiring good levels of insulation as well as security . The doors can be manually operated up to a certain size, with operation by either a spring assisted simple push up and pull down or a chain operated and geared system if the door is too high or over a certain maximum size.
The majority of insulated roller doors are electrically operated and these days with the advances in technology most of the time single phase electric motors are perfectly suitable even for relatively high useage. The use of inverters has meant the roller door also will have a much longer life span and need less servicing as less stress is put on the door components with a soft start and soft stop feature.
In our Seceurodoor roller door range we have the Seceurodoor 77 with a 77mm double skinned insulated slat, being a perfect door for medium size applications with a wide range of standard colours and manual or electric operation.
For bigger sizes and the ability to upgrade to high speed or high usage we offer the Seceurodoor 95 and Seceurodoor 100. Both double skinned insulated door models with sizes up to 7000mm wide and 7000mm high, electric operation with single or 3 phase chain driven or direct drive motor options, depending on site conditions and requirements.

Heat transmission performance for 77 mm single slat profile 4.01 W/(m2 K)
Max area 20 m

2

Can be powder coated any colour
Choice of 4 guide arrangement options
Price from £POA
Click here to view the SeceuroDoor 77t range>
​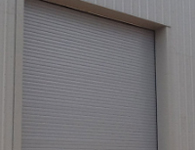 Heat transmission performance for an operational door unit 3.9 W/(m

2

K)

Acoustic reduction rating of 27dB
Max area 49 m2
Choice of guide arrangement options
Vision options available
Wind class rating: Class 3
Price from £POA
Click here to view Seceurodoor 95 - Chain Drive & the Seceurodoor 95 - Direct Drive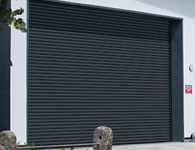 Heat transmission performance for the 100mm twinwall slat profile TBC
Max area 49 m2
Can be powder coated any colour
Choice of 4 guide arrangement options
Wind class rating: Class 2
Price from £POA
Click here to view Seceurodoor 100 - Chain Drive & the Seceurodoor 100 - Direct Drive
Security Rated
We also offer a security rated, tested and approved to LPS1175 standard, insulated roller door, the Seceurodoor 9501. This product has some basic requirements to comply with the tested standard but is a great product to have insulation and tested security in one product with the additional option of a High speed electric motor drive.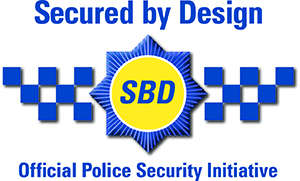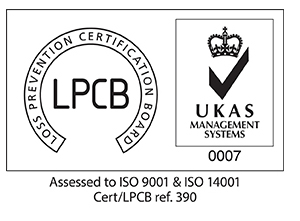 High Performance Insulated Roller Doors
If you need stated and tested installed U values on a roller shutter door we can offer various models with ratings and high performance.
We have standard rolling shutter doors with tested curtain performance, but also the Insulated Spiral rolling doors. The spiral door uses technology to enable non contact operation on each slat. The slats used are far larger than a normal roller shutter and more like a sectional door with options for 42mm, 67mm and 100mm thick with very high insulation performance.
A super fast insulated spiral door is a great option for any high usage opening where insulation, security and of course high speed and high usage is a requirement. The benefits of all this on one door should be obvious in terms of maintenance and running costs.
The Hormann HS7030 PU and the Samson Spiral ISO50 are 2 perfect examples of these roller shutter doors with non contact mechanisms and super high speed operation, along with double skinned steel panels for high performance - 'The Spiral Door'.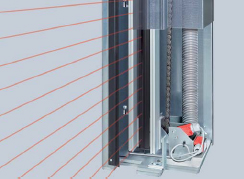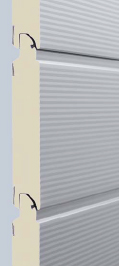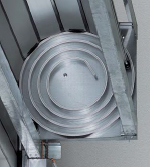 Advantages of a Spiral Roller Door
Safety - Integrated safety devices are standard with such a door and massively reduce the risks of accident and damage in daily use
Spiral Winding - With no central shaft there is less contact and therefore very low wear and tear takes place. The individual curtain panels do not make contact when rolling up either for a quiet and low friction operation
No Ceiling Fixings - All vertical fixings and no tracking internally
Counterweight Balancing - No internal spring system, a system which needs maintenance and repairs too often
High Speed - Slow start and slow stop but super high speed inbetween gives a smooth operation cycle. The high speed operation for this door provides greater productivity in the work place and reduced energy costs
High Insulation - Thermally efficient but also Acoustically efficient too providing a comfortable working environment inside. Reduction in energy costs and consumption leads to greater savings as well
Four Doors in One - Insulated, Secure, High Speed and High Usage, all in one door