Shop Categories

Products Overview

Services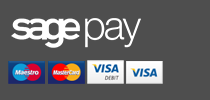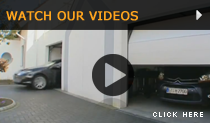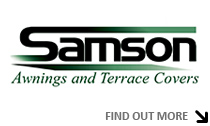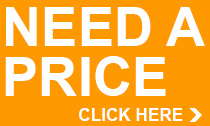 PRODUCT SEARCH

High Speed Roller Doors
Samson Doors offer a comprehensive range for high speed flexible roller and high speed insulated eliptical doors for internal and external installations.

The High speed automatic opening and closing of these rapid roll doors will provide valuable energy saving by maintaining the internal room temperature and also reduce contamination from airborne pollution and ingress of insects and vermin, essential in controlled warehouses and buildings.
The environment is also improved dramatically by controlling vehicle traffic flow, easing the vehicle access on the most used doors.
With a travel speed of up to 3 metres a second with some doors the operation cycle can be completed in a very short time indeed, keeping the inside atmosphere as stable as possible all year round. Access control can be with remote control, readar sensors, ground loops, push button, key cards, digital code pads, finger readers and other devices all to suit your individual needs in the warehouse or factory.
All the high speed doors we supply meet the very highest levels of safety and are tested, CE approved and offer long term durability through some very technologically advanced features.

Frequency inverter control is fitted as standard on all Hormann high speed doors to ensure the fastest speeds and the lowest rate of wear. The entire door mechanism is relieved through the slow start and slow brake action taking undue stress off the components. We offer both single and three phase electric operation with the added option of an uninterruptible power supply to ensure the door will open in a power failure situation.
The high speed door range includes both vertically and horizontally opening transparent doors with a flexible curtain. They are readily available to be installed in combination with sectional overhead doors and roller shutters, as well as with the powerful new technology of the spiral doors with smooth, strong aluminium profiles.
Hormann Range
To view our High Speed Roller Door in our shop, click here.
High Speed Roller Shutter Door Product Range




Innovations include the "Soft Edge" high speed door systems from Hormann speed doors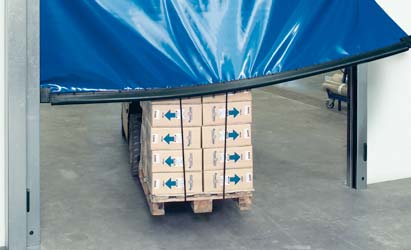 Soft Edge high speed doors with anti-crash technology offer Increased safety and almost no need for repairs when a door has been hit by a forklift driver with a pallet load. Injuries to any persons involved in a high speed door crash are almost non existent due to the very high vertical flexibility of the bottom profile of the door, giving in as it is hit and ultimately leaving the side guides to ensure minimal damage all round. No downtime after a crash into a speed door!! The innovative SoftEdge door technology prevents damages and resulting downtimes of the door system. Extensive repairs, such as those with rigid industrial and roller door designs do not become necessary. SoftEdge ensures trouble-free operation and production and transport processes continue uninterrupted.
All of the high speed doors supplied and installed by Samson Doors have an extensive range of controls ranging from the simplest of push buttons through to finger print readers. All the controls are tied in with the highest levels of safety with infra red light grilles in the lower half of the door to work alongside the very sensitive bottom edge sensor system of the door making sure nothing is ever crushed accidentally.

Track Applications

The compact spiral track application
The sections are securely guided into a spiral bracket without any contact. With the high-performance frequency converter control (FU) and the chain mechanism with spring compensation, the door reaches an opening speed of up to 2.5 m/s. The spiral door HS 7030 PU can also be fitted externally.

HS 7030 PU 42 - 42mm insulated with spiral track application
The space-saving track application N
We recommend this track application for tight spaces in the lintel area. A chain mechanism with spring compensation runs the sections into horizontal tracks. This requires a low headroom of 480 mm.

> HS 5015 PU N 42 - 42mm insulated sectional door with track application N (normal)
The adjustable track application H
The sections are guided in horizontal tracks and can be diverted flexibly depending on the fitting situation. Thus, the door can be fitted behind or above supply lines and crane tracks. Thanks to the belt mechanism with counter weights, the door is especially low-wear and long-lasting thanks to the belt mechanism.

> HS 5015 PU H 42 - 42mm insulated sectional door with track application H (high-lift)
> HS 5015 PU H 67 - 67mm insulated sectional door with track application H (high-lift)
The wear-free track application V
The sections run vertically along the hall wall. That is why the door movements are very quiet and wear-free. The belt mechanism with counter weights guarantees a long service life with constant use.

> HS 6015 PU V 42 - 42mm insulated sectional door with track application V (vertical)
> HS 5015 PU V 67 - 67mm insulated sectional door with track application V (vertical)