PRODUCT SEARCH
Samson Online Shop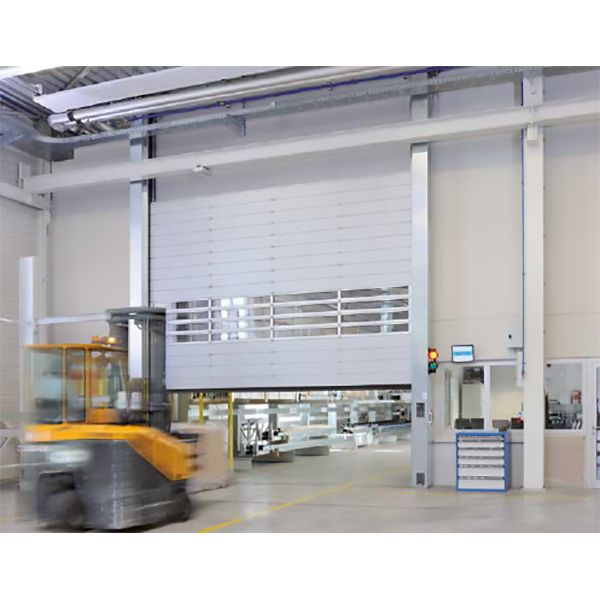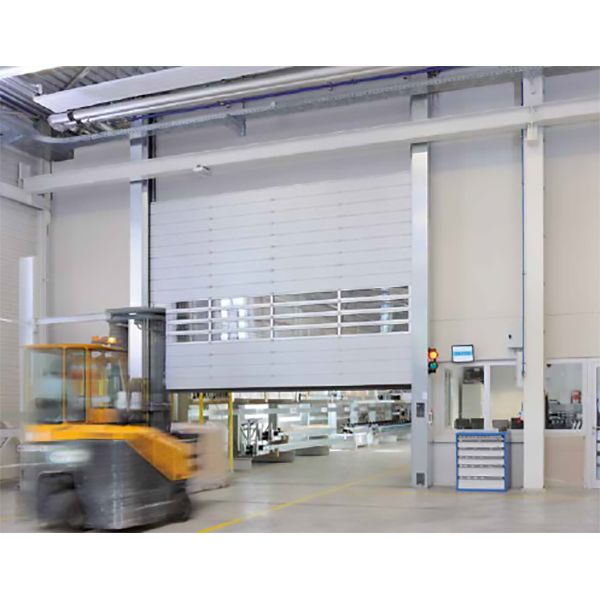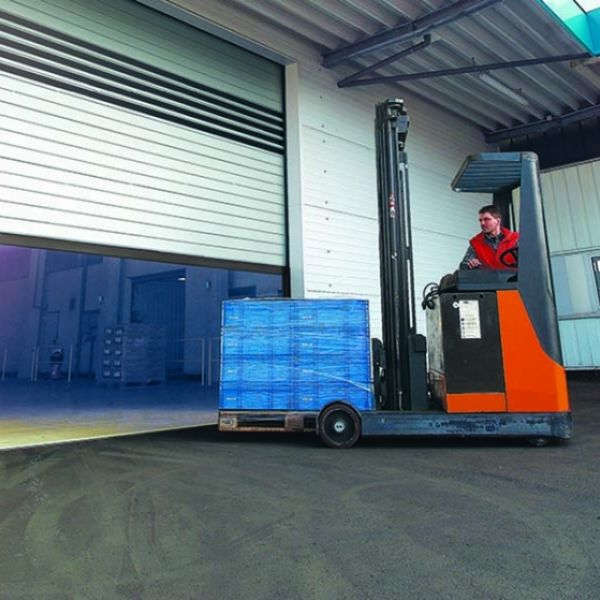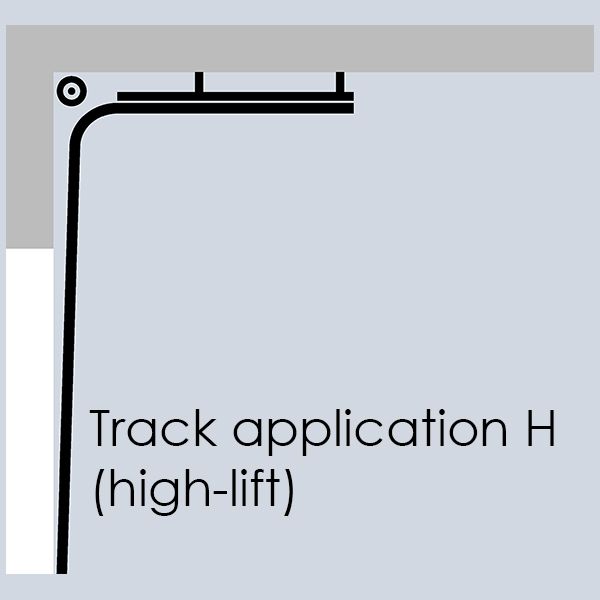 Background Information about this Product
Related Downloads
HS 5015 PU H
High Speed Roller Doors
Insulated High Speed Door - High Lift
Material: Steel
Gear Type: Roller Shutter


Enquire
Description
The high speed HS5015 is effectively a high speed insulated sectional door.
For higher thermal insulation requirements we recommend the 67 mm-thick sections with a thermal insulation value of up to 0.64 W/(m²·K). The optional ThermoFrame also improves the thermal insulation for this version by up to 15% (for 25 m² door surface).
67mm steel sandwich section, PU-foamed, with thermal break.
The adjustable track application H (High-Lift Track Application)
The sections are guided in horizontal tracks and can be diverted flexibly depending on the fitting situation. Thus, the door can be fitted behind or above supply lines and crane tracks. Thanks to the belt mechanism with counter weights, the door is especially low-wear and long-lasting thanks to the belt mechanism.

Max. width (mm)
6500
Max. height (mm)
6500
Min. required headroom (mm)
950
The wear-free track application V option (Vertical Lift Application) HS 6015 PU V 67
The sections run vertically up the inside of the wall. The door movements are very quiet and wear-free for a very long life and trouble free operation.The belt mechanism with counter weights guarantees a long service life with constant use.

Max. width (mm)
6500
Max. height (mm)
6500
Min. required headroom (mm)
Door ordering height + 735
Specification
Track application

Spiral track application

Track application N

(normal)

Track application H

(high-lift)

Track application V

(vertical)


Counterbalance
Chain mechanism and springs
●
●
Belt mechanism and counter weights
●
●
42 mm steel sandwich section, PU-foamed, with thermal break
Door type
HS 7030 PU 42
HS 5015 PU N 42
HS 5015 PU H 42
HS 6015 PU V 42
Max. width (mm)
6500
5000
5000
6500
Max. height (mm)
6500
6500
6500
6500
Min. required headroom (mm)
920
480
750
LDH + 585
67 mm steel sandwich section, PU-foamed, with thermal break
Door type
HS 5015 PU H 67

HS 6015 PU V 67

Max. width (mm)
5000
6500
Max. height (mm)
6500
6500
Min. required headroom (mm)
950
LDH + 735
100 mm steel sandwich section, PU-foamed, with thermal break

Door type
Iso Speed Cold H 100
Iso Speed Cold V 100
Temperature range (deviating temperatures on request)

Fitting side to 0°C

Opposite side -28°C

Fitting side -28°C

Opposite side -28°C

Max. width (mm)
5000
5000
Max. height (mm)
5000
5000
Min. required headroom (mm)
750
LDH + 585
42 mm aluminium hollow profile, filled with 5 mm UPVC and 30 mm PU foam

Door type
HS 5015 Accoustic H
Max. width (mm)
5000
Max. height (mm)
5000
Min. required headroom (mm)
1000
| | | |
| --- | --- | --- |
| ● = Standard | ◌ = Optional | LDH = clear passage height |