PRODUCT SEARCH
Samson Online Shop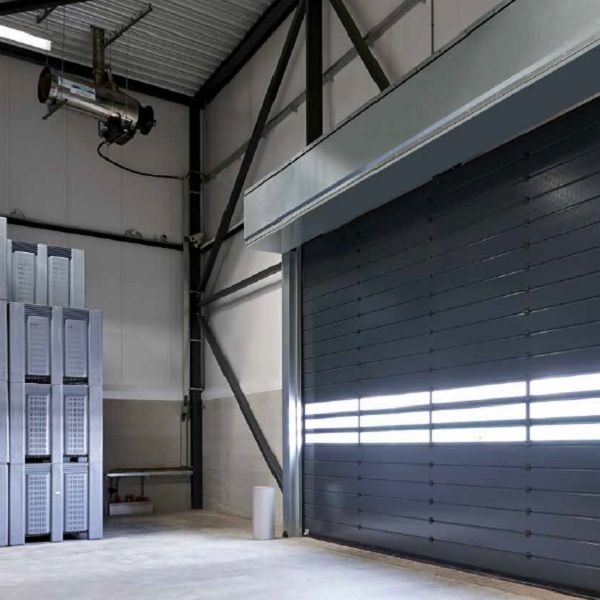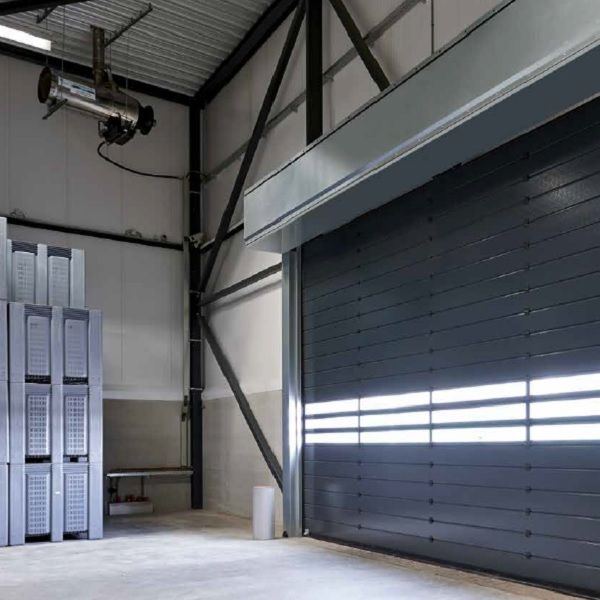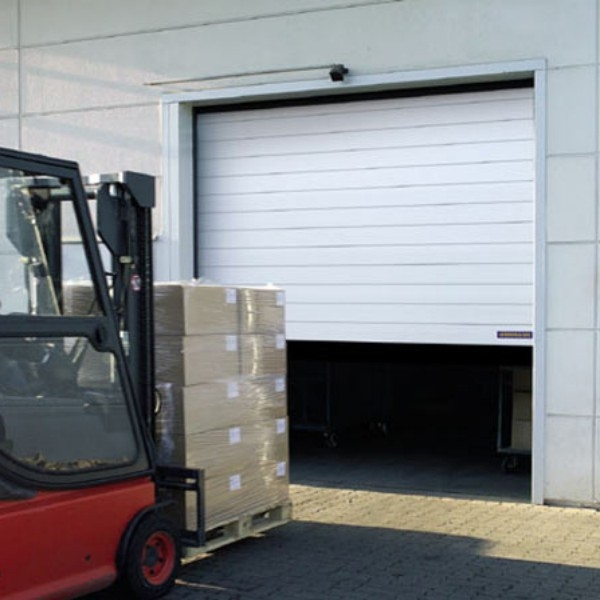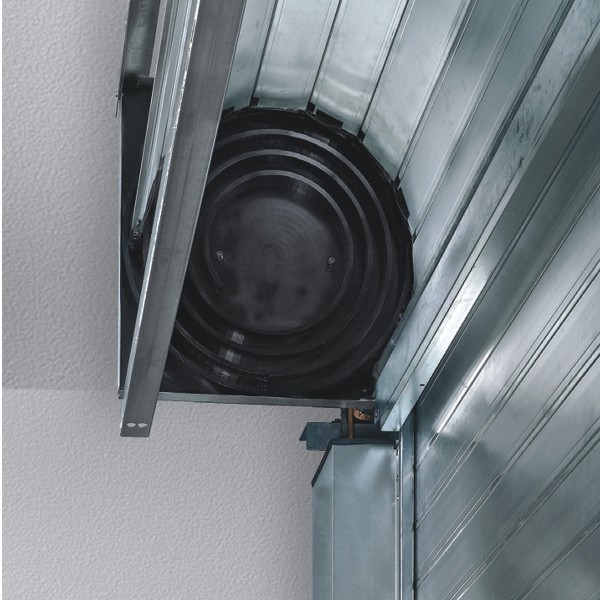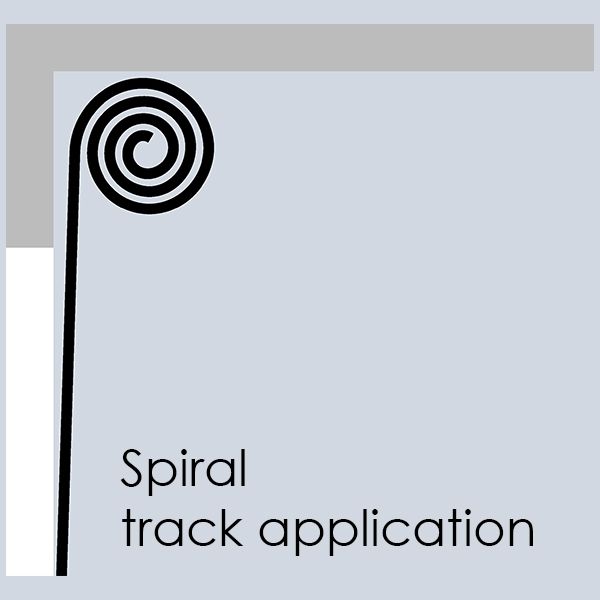 Background Information about this Product
HS 7030 PU
High Speed Doors
Insulated High Speed Door - Spiral-lift
Material: Aluminium
Gear Type: Roller Shutter


The Hormann HS 7030 PU is a high speed smooth-faced aluminium spiral door also available in sectional overhead form. It includes non-contact roll-up technology which saves wear on the shutter curtain and preserves the visual aesthetics of the door.
Where a high speed door is required for any building the HS 7030 provides you with 2 or even 3 doors in one getting over the traditional method of a basic external roller door in front of a fabric high speed or 'fast action' roller door, neither of which offer any insulation at all. By the very nature of looking to have a high speed door an importance has been placed on the control of the atmosphere inside the building so a door which offers high speed operation, insulation, and security all in one is surely the only answer!

The Hormann HS 7030 PU has many innovative features:
High Speed in a unique non contact technology design
Thermally insulated on all sides with excellent U values
Stability with a long service life
Easily repairable profile slats
The video below shows the high speed and unique action of this door
When operated, the sections are rolled up into a spiral bracket to ensure an exceptionally fast opening speed whilst maintaining a precise door travel. With the combination of a powerful frequency converter control (FU), door speeds of up to 3 m/sec are achievable.
The door is easy to open manually by hand with help from the spring compensation support. Electric emergency UPS operation is also available as a surcharge for quick & easy operation in a power failure.
The double-skinned anodised profiles are constructed with thermal breaks. A powder-coat finish is available on request to allow you to design your door with brand colours in mind.
Due to the complex pricing structure of this product, we cannot offer an accurate cost online. Every door is made to measure with a wide choice of options and access control methods

Please call us direct on (01933) 448850 or email us directly
Enquire
Description

Specification

Videos
Description
The Hormann HS 7030 PU is a masterpiece of engineering combining the benefits of high speed roller door action with the security and insulation of a highly insulated door panel with either 42, 67 or 100mm thick double skinned steel panels (HS5015 or HS 6015). Available as a sprial rolller door or a sectional type door with horizontal, high lift or vertical operation this door will fit into almost any building and provide the hgihest possible levels of performance.
Thermally efficient, acoustic insulation, security through design and high speed opening and closing all make this a perfect all round door for any building. Available in a stucco or micrograin surface finish this door also looks good, especially in one of the many powdercoat colours available. The panel sections are deep and this means you can also have proper sized glazed sections.
Insulation levels up to 0.57 W/(M2K)
Sizes up to 6500mm wide and 6500mm high
Specification
Track application

Spiral track application

Track application N

(normal)

Track application H

(high-lift)

Track application V

(vertical)


Counterbalance
Chain mechanism and springs
●
●
Belt mechanism and counter weights
●
●
42 mm steel sandwich section, PU-foamed, with thermal break
Door type
HS 7030 PU 42
HS 5015 PU N 42
HS 5015 PU H 42
HS 6015 PU V 42
Max. width (mm)
6500
5000
5000
6500
Max. height (mm)
6500
6500
6500
6500
Min. required headroom (mm)
920
480
750
LDH + 585
67 mm steel sandwich section, PU-foamed, with thermal break
Door type
HS 5015 PU H 67

HS 6015 PU V 67

Max. width (mm)
5000
6500
Max. height (mm)
6500
6500
Min. required headroom (mm)
950
LDH + 735
100 mm steel sandwich section, PU-foamed, with thermal break

Door type
Iso Speed Cold H 100
Iso Speed Cold V 100
Temperature range (deviating temperatures on request)

Fitting side to 0°C

Opposite side -28°C

Fitting side -28°C

Opposite side -28°C

Max. width (mm)
5000
5000
Max. height (mm)
5000
5000
Min. required headroom (mm)
750
LDH + 585
42 mm aluminium hollow profile, filled with 5 mm UPVC and 30 mm PU foam

Door type
HS 5015 Accoustic H
Max. width (mm)
5000
Max. height (mm)
5000
Min. required headroom (mm)
1000
| | | |
| --- | --- | --- |
| ● = Standard | ◌ = Optional | LDH = clear passage height |
Video