PRODUCT SEARCH
Samson Online Shop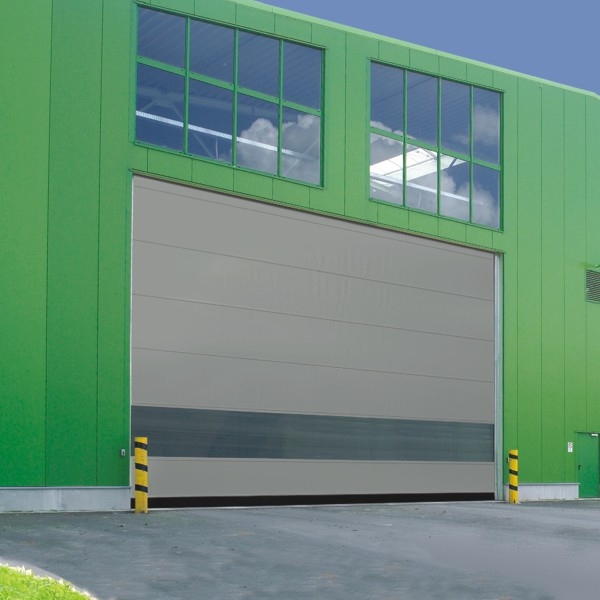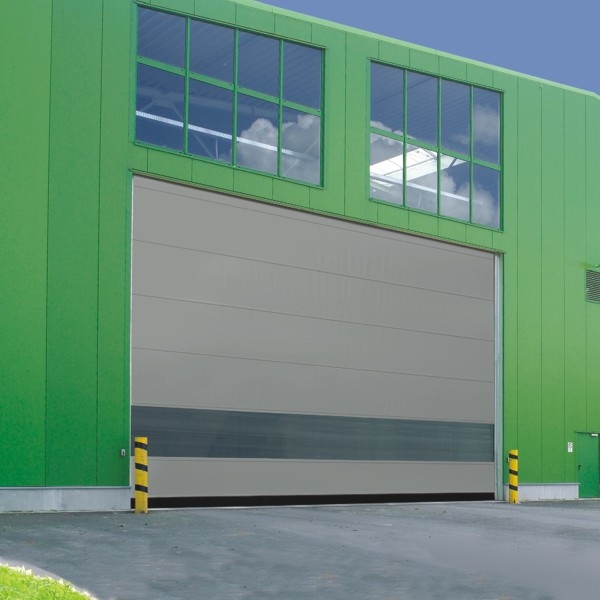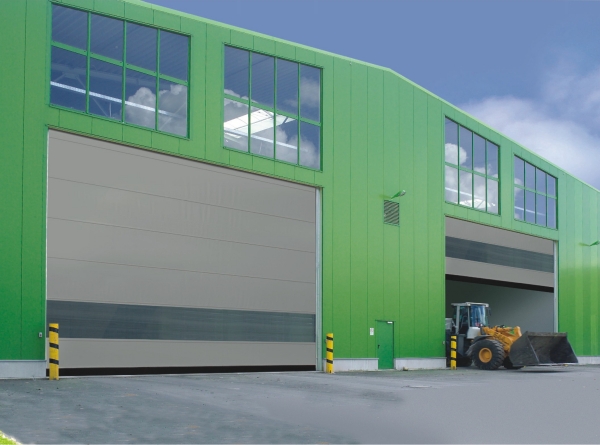 Background Information about this Product
Related Downloads
V 10008
High Speed Roller Doors
Extra Large High Speed Door
Material: Fabric
Gear Type: Roller Shutter


The Hormann V 10008 - the perfect high speed door for large spaces. Boasting a maximum width of 10000mm and a maximum height of 6250mm, it is ideal for oversized openings used regularly by large equipment e.g. heavy machinery. Despite the heavy curtain weight, reliable door travel is ensured due to the especially wide guide rails and a double tensioning belt.
Large Garage doors
The standard FU control and double closing edges on the bottom profile ensure that the closing force is maintained and provide the door with its required safety.
Spring steel wind protectors in curtain pocket
The tandem track rollers ensure quiet door travel and allow for higher wind pressures. The number of wind protectors is determined depending on the door size, wind pressure requirements, as well as the installation situation.
Door size
Width (LB) max. 10000 mm
Height (LH) max. 6250 mm
Speed* opening/closing
Standard control
AS 500 FU E
Up to 6000 mm width: 1.5/0.5 m/s
From 6000 mm width: 0.8/0.4 m/s
*max. depending on the door size
Curtain
Spring steel wind protectors with lateral twin rollers and tensioning system.
Fabric thickness 1.5mm
Vision panel thickness 2.0 mm
Wind protection
Spring steel with side tandem track rollers
Wind pressure
Acc. to DIN EN 12424
Door width up to 6000mm - class 3, max. 115 km/h
Door width over 6000mm - class 2, max. 100 km/h
Emergency opening
Crank handle
Optional:
Emergency hand chain

Curtain Colours
RAL 1018 Zinc Yellow
RAL 2004 Pure Orange
RAL 3002 Carmine Red
RAL 5010 Gentian Blue
RAL 7038 Agate Grey
Enquire
Specification
Door Type
V 6030 SEL
V 6020 TRL
V 10008

Suitable Application
Interior / Exterior
Interior / Exterior
Interior / Exterior
Size range
Max. width (mm)
5000
6000
10000
Max. height (mm)
6000
7000
6250
Speed with control

BK 150 FU E-1

BK 150 FU E-1 1)

AK 500 FUE-1 ) 2)

AK 500 FUE-1
Max. opening (m/s)
2.0
2.0
1.5 (0.8) 3)
Closing approx. (m/s)
0.8
0.6
0.4
Resistance to wind load (EN 12424)

Door width ≤ 4000 mm

Class 2
Class 2
Class 4
Door width > 4000 mm ≤ 5000 mm
Class 2
Class 2
Class 3
Door width > 5000 mm
Class 2
Class 2
Curtain
UPVC, spring steel wind locks with lateral twin rollers and tensioning system
UPVC, spring steel wind locks with lateral twin rollers and tensioning system
UPVC, spring steel wind locks with lateral twin rollers and double tensioning system
Temperature range (deviating temperatures on request)
+5°C to +40°C
+5°C to +40°C
+5°C to +40°C
Fabric thickness (mm)
1.5
2.4
1.5
Vision panel thickness (mm)
2.0
4.0
2.0
Fully transparent curtain (mm)
4.0
Fly protection curtain
◌
–
–
Curtain Colours
RAL 1018 Zinc yellow
●
W
●
RAL 2004 Pure orange
●
W / G
●
RAL 3002 Carmine red
●
W
●
RAL 5010 Gentian blue
●
W / G
●
RAL 7038 Agate grey
●
W / G
●
Emergency opening
Emergency crank handle
●
●
–
Emergency hand chain
◌
◌
●
Automatic door opening via UPS in case of power failure
◌
◌
–
| | |
| --- | --- |
| ● = Standard | ◌ = Optional |
| W = Wind lock strips | G = Optional fabric colour |
| | | |
| --- | --- | --- |
| 1) Up to 95 kg | 2) From 95 kg | 3) From 6000 mm door width |