Search ShopIf you know the manufacturer, model or material, you can use our search below.
Sun Shading Solutions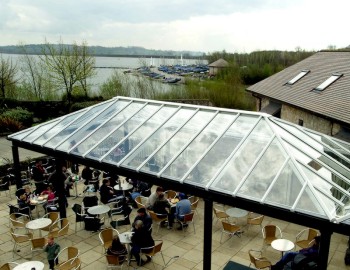 Samson Doors work closely with sister company Samson Awnings. With this strong partnership, we are a leading specialist in Patio Awnings, Umbrellas, Terrace Covers and other similar sun shading solution products.
Outdoor areas can be easily transformed into covered and heated areas for use even in wet weather with many options to infilling the sides and front. Aluminium or timber constructions offer a very modern or very traditional feel and different options are available for the roof cover in either glass, perspex or special toughened and treated fabrics - waterproof and fireproof.
A whole new range of all year round weather terrace cover solutions for small, medium or large outdoor areas are now available from Samson.
Retractable Awnings
are ideal for bars, cafés and similar as they are extremely unobtrusive due to the way they are installed.
Parasols & Umbrellas
is probably an understatement when you see one of our high quality 50m² products spread out offering a cool, calming environment during the summer heat.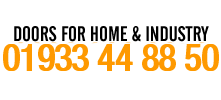 Designed with sun shading as its primary concern, our finely chosen selection of commercial umbrella sets should more than meet your needs.
Heating & Lighting
Heating & Lighting can be combined with all of our products to make sure their use can be maximised through day and night in summer or winter.
Free-Standing Awnings
Free-Standing Awnings, such as Butterly Awnings, can be useful when there are no static walls to act as fixing points. Attached to their own free standing goalpost frame, butterfly awnings can house two retractable awnings.
Terrace Covers
Terrace Covers can be used as the ultimate cover for larger areas. Whether they are constructed from sturdy aluminium or strong steel, all of the terrace covers we supply can provide large levels of cover whilst using minimal floor space - perfect for restaurants hoping to take full advantage of floor space!
Product Range




For more information on Awnings, Terrace Covers & related products, visit Samson Awnings & Terrace Covers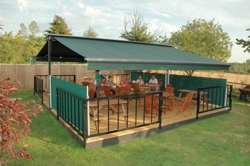 Markilux 5010
The Markilux 5010 awning is a new modern design, consisting of strong folding arms with different upper and lower arm lengths which give the awning great stability and the cover superb tautness when the awning is fully extended.
Weinor Cassita
The Weinor Cassita Patio Awning is available up to 550cm wide and a maximum of 300cm projection. The Weinor Cassita is suitable for small and medium sized patios.
Paraflex Umbrellas
The Paraflex umbrella is a very high quality sun umbrella constructed from aluminium sections with a choice of different fabrics depending on colour choice but also fabric thickness. The umbrellas are ideal for terraces and small patios where the umbrella can be mounted straight off the wall avoiding the clutter and inconvenience of a centre pole mounting.
SWS Piazza Terrace Covers
The Piazza terrace cover system is a high quality aluminium roof structure fitted with either triple polycarbonate or toughened glass sections to provide all year round protection form the ever changeable UK weather. It is a made to measure system with sizes up to 7000mm wide and 3500mm projection and is available in 4 standard colours or any RAL colour on request in a powdercoat finish.

Vortex Commercial Umbrella
Manufactured in the UK, the Vortex High Tensile Commercial Umbrella is the ultimate solution for alfresco dining, providing both shade and shelter all year round. The Vortex Umbrella is designed to be left up and open all year round. The specially designed fabric is easily maintained, long lasting and tear resistant. It will outperform any other large umbrella in commercial applications for a truly lasting outdoor sun and rain protection system.