PRODUCT SEARCH
Automatic Gate Openers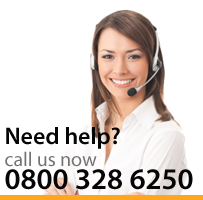 Automatic gate openers from Samson Doors are a secure and convenient solution for your commercial or residential property. We have a number of options for you to choose from, covering a range of price points to ensure that there is a product to meet everyone's gate security needs. There are choices for both swing and sliding gates, supplied from Europe's leading manufacturers - we work with reputable brands so the quality of our products is always high. Whatever your specific requirements are for your gate, we will find the right product for you.
We have a large choice of automatic gate openers from German supplier Hörmann, market leaders in the doors and gates industries. Their gate opening systems are guaranteed to be safe, reliable and robust. All have to pass rigorous testing and are certified by TÜV in accordance with DIN EN 13241-1. Many are available with remote control systems, so you can check that your entrance gate is closed at any time. A remote control is not necessarily required though, so you can choose which operating system is most suited to you.

Hörmann systems are particularly appropriate in a busy home environment because of their automatic safety features. The entrance gate operators are fitted with non-contact photocells, which will prevent closing if there is an obstacle in the way, mitigating damage and ensuring safety for young children. They have a soft stop-and-start mechanism which will open the gate quietly, and make it brake before fully closing to keep operating noise to a minimum. The materials used are of the highest quality and are highly weather-resistant. There's even an option for integral heating if you live in a particularly cold area where your gate could be exposed to freezing conditions. All of these features added together make for a top quality product, which is resilient, hard-wearing and robust.
Why Choose Samson Doors?
Samson Doors are UK specialists in doors of all shapes and sizes – we have products to serve industrial, commercial and residential needs. Established in 1993, our many years of experience mean that we understand the different requirements which our customers will have. Our large selection of products will ensure that we have plenty for you to choose from, whatever your specification. The service we provide is available to both trade and domestic markets, so tradesmen and homeowners alike have access to automatic gate openers to meet their individual needs. Our many years of trading mean that we know the door and gate industries inside out, so if you're not quite sure what it is that you need, we'll be happy to advise. Our offices are based in Wellingborough, Northamptonshire, where you can come in and see our products or get some installation advice. Should you prefer to have your products delivered, we can arrange delivery to any part of the world. National installation across the UK is easily available, so you don't have to worry about the technicalities of fitting your automatic gate openers.
For more information about which gate mechanism will best meet your needs, please call our sales team on 01933 274276, or fill in the online form. We're always happy to help, so speak to us about your requirements today.