Samson Doors can service and repair fast action doors, security shutters and grilles, commercial awnings, most types of door closing systems and many other automatic door systems. New or existing systems can be examined, diagnosed and repaired at very competitive rates.

Call us now free on (0800) 328 6250

Running a commercial business often involves keeping the cogs turning 24 hours a day – which is why Samson Doors offer a genuine 24 hour emergency service. Samson understands the damaging consequences of a roller shutter not operating, perhaps preventing fleets of containers from leaving their depot; of doors not closing on a temperature controlled unit – disastrous! The need to secure a property that has been attacked during the night, maybe by ram-raiders - we can't make the devastation go away but we can make it manageable.

At Samson Doors we really are able to supply the total recovery service. Whether it is getting your doors moving, unravelling those chains on the roller shutter, resolving the automatic operation that has ceased Samson will provide the solution.

Please be aware that the areas covered by our 24hour breakdown service will fall within a 30 mile radius of Wellingborough.

But you know you can save an awful lot of grief and expense with regular routine maintenance.

Emergency breakdowns usually expensive to remedy; at worse can cripple the running of a business. In terms of attendance the cost of just one emergency call out is likely to exceed the costs of just two years of routine maintenance services. Over the last couple of years, all of our customers who have committed us to providing a service plan for them have not suffered avoidable breakdowns. (Unfortunately you cannot legislate for lorries backing into doors etc!) When organising a service plan for a customer Samson will conduct a survey of the systems, ascertaining the usage and determining the frequency of servicing required to ensure continued efficient operation.
On each service we will look for early signs of wear and tear or malfunction. We will check for damage slats on roller shutters. We will look for fraying of cables; loose of missing rollers and hinges. We will make sure that all door and shutters are as easy to open and close as they should be.
Apart from the sheer good economics of having efficient door and shutter systems there is also the issue of compliance with Health and Safety and the Provision and Use of Work Equipment regulations. It is so easy to inadvertently and unconsciously endanger the physical health of your employees which, of course, in turn means a very severe risk of prosecution or improvement notices being issued.

Samson offers a speedy efficient repair service that will get you up and running in no time… and keep you running all of the time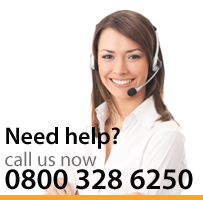 residential

Roller Doors, Front Entrance Doors, Garage and Side Doors and Physical Security products for the home

commercial

Security shutters, Grilles and Steel Doors for offices, shops and other commercial buildings

industrial

Industrial Roller Shutters, High Speed, Sectional and other doors for factories, warehouses and distribution.