Regular maintenance on all types of doors and shutters used in public places can provide the following:

Longer, fault free operation with minimum risk of failure
Keeps the doors in line with the Workplace (Health, Safety and Welfare) Regulations 1992
Keeps health and safety inspections up to date
Minimises risk of dangerous faults and failures
Keeps recorded maintenance shedules for inspection

Obviously any mechanical item needs regular maintenance not only for the above reasons but also for warranty requirements and general peace of mind.

Call free on (0800) 328 6250 for service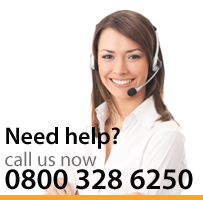 residential

Roller Doors, Front Entrance Doors, Garage and Side Doors and Physical Security products for the home

commercial

Security shutters, Grilles and Steel Doors for offices, shops and other commercial buildings

industrial

Industrial Roller Shutters, High Speed, Sectional and other doors for factories, warehouses and distribution.


Latest Tweets

23/04/2015

Looking for a wall mounted umbrella to give you some shade? Check out the Paraflex umbrella. http://t.co/5Q0JZXx7S9 http://t.co/eqaRpz1kPR

21/04/2015

For any more information, do not hesitate to call us on: 0800 328 6250 http://t.co/5sLVJ4lkIR

21/04/2015

Thanks to their durable material and high design quality, each door we supply/install is built to last with security usually a priority too.