PRODUCT SEARCH
Samson Online Shop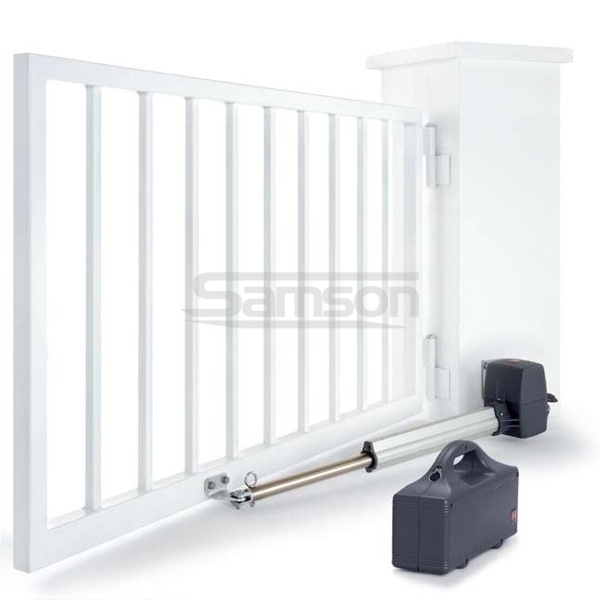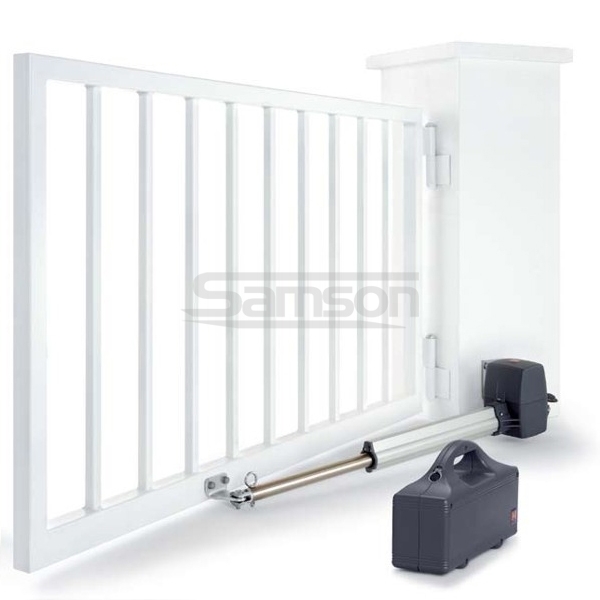 Alternatives to this product
RotaMatic 1 Gate Operator
Electric Gate Operators
Hinged Gates
Material: N/A
Gear Type: Remote Control Operators


Web Price: £

417.00
(Excluding VAT and £

500.40

Inc. VAT)
Add to Cart
Enquire
Description

Application

Specification

Installation

Warranty
Description
The Hormann RotaMatic 1 Gate Operator is suitable for single leaf hinged gates.
Leaf width from 1000mm up to 2500mm. Max leaf weight 220kg.
Application
Not suitable for commercial use.
Specification
Robust electro-mechanical hinged gate operator for single and double leaf hinged doors up to max. 2000 mm high, up to max. 2500 mm wide (per leaf), leaf weight of up to max. 220 kg (per leaf).
An electric lock is required for doors with partial infill.
An electric lock is recommended from a door leaf width of 1500 mm!

Suitability:
Max. 12 door cycles (open/close) per day or 6 parking spaces
Operator data:
24 V DC gear drive with worm gear, protection category of motor IP 44, mains voltage 230 – 240 V AC, 50 Hz, control voltage 24 V DC, operating mode S2 - 4 minutes, push and pull force 2000 N, peak force 2200 N.
Control electronics:
In separate housing IP 65, micro-processor control, programming via DIL switches, adjustable power limit, soft start and soft stop (adjustable), integral automatic timer.
One safety device can be connected.
With double-leaf hinged gates one of the leaves can be used as traffic leaf.
Close end-of-travel position can be set with an integrated limit switch
or end stop.
Programmable Open end-of-travel position, i.e. no stop required!
Standard equipment:
With 4-button hand transmitter HS 4 BS (black) and uni-directional receiver HE 3 BiSecur for the impulseand partial opening functions (status message not possible).

Housing:
Aluminium/weatherproof, glass-fibre reinforced plastic
Temperature range:
From -20°C to +60°C

Scope of delivery:
Coated metal housing for battery (380 x 380 x 210mm)
Pre-installed control
Battery unit AE 24
Battery charger LG 24
Warranty
5-Year Manufacturers Warranty.