Shop Categories

Products Overview

Services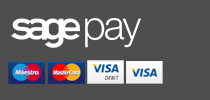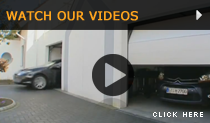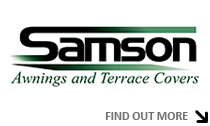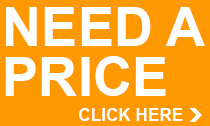 PRODUCT SEARCH

Hardened Steel Insulated Door
The SeceuroDoor 100 is another fantastic choice of roller door with a 100mm deep and very thick double skinned steel slat. This door has a 23mm thick lath construction and a wind rating of 5 compared to 3 for most other doors. It has the option of vision sections and is available up to 7000mm x 7000mm with either a single or 3 phase motor option and further options on the motors and controls as expected. This is a great roller door for large openings in exposed locations or where higher levels of insulation are required.
The twinwall steel makes this profile especially resistant to damage and reduces deflection.
Thermal and Acoustic Insulation
Minimal thermal bridges and the use of CFC free insulation infill ensure good thermal insulation whilst curtain and sealing technology used around the entire shutter reduce noise from both inside and outside.

Guide, Slat and
Bottom Slat
Click to enlarge

Max width 7000 mm
Max height 7000 mm
Max area 49 m2
Your choice of motor
Can be powder coated any colour
Choice of 4 guide arrangement options
Standard guide angle is 100 mm x 50 mm
Vision option available – 200 mm x 55 mm Clear Perspex
Vision Panel with a minimum of 200 mm space in between
Wind class rating: Class 5


Click to enlarge sizing matrix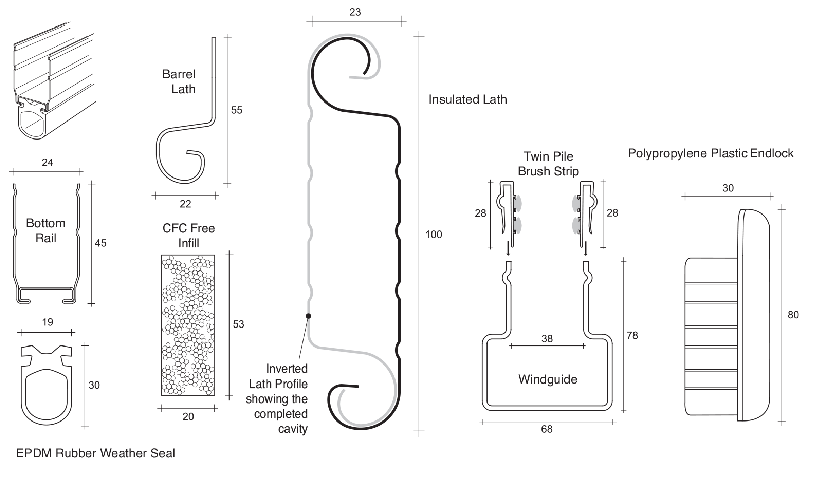 ---
Additional Options & Extras
---
SeceuroDoor Motor Options
Safedrive®

Drive Systems for non counter-balanced Industrial Doors

Models from 170 Nm to 1800 Nm
High precision worm drive gearbox
Range of output speeds and torques
Horizontal or vertical mounting
Safety brake incorporated
Low level hand chain operation as standard
Plug-connected control equipment
Certified to BS EN 12453

Ranger 90 & 150

Drive Systems for Industrial Rolling Shutters

Range of output speeds and torques
Available with either digital or mechanical limits
Horizontal or vertical mounting
Low level hand chain operation as standard
Plug-connected control equipment
Certified to BS EN 12453:2001-02
PLEASE NOTE: These doors with a GfA motor as standard
---
SeceuroDoor Installation Options
We are able to offer four standard variations of guide angle arrangement. The appropriate solution will depend on the structure the product is being fitted to and the application.
Arrangement

Guide angle inset or outset

Universal,-Laser-cut,-Folded-End-Plate

Flag outset
Outset
Flag Inset
Inset
Reveal
Outset
Mixed
Inset/Outset
| | |
| --- | --- |
| Typical Direct Drive Exploded Image | Typical Inboard Exploded Image |
| | |