Shop Categories

Products Overview

Services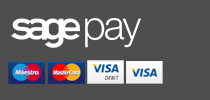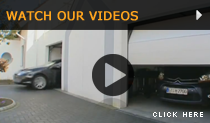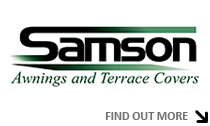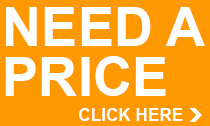 PRODUCT SEARCH

Technical Explanation
What is a CE marked metal external doorset?

A CE marked external metal doorset is a complete unit of conventional appearance with varying core constructions, manufactured from light- weight steel sheet designed and engineered to meet specific performance requirements for external locations and is manufactured to exacting and consistent standards.
A CE marked external doorset is defined in EN 14351-1:2006+A2:2016 as a doorset which separates the internal climate from the external climate of a construction for which the main intended use is the passage of pedestrians.
On 1 July 2013, it became an offence to place a construction product on the market without a CE mark if it is covered by a harmonised standard.
EN 14351-1:2006+A2:2016, the standard for external doorsets is in force today and applies to all such external doorsets entering the supply-chain.
What is the definition of a CE marked metal doorset?
A doorset must be complete.
A doorset comprises a door leaf or leaves, and frame, including any side panel(s), vision panel(s), flush over panel(s), transom panel(s) and/or glazing together with any seals and hardware essential for performance of the function for which the doorset is CE marked, which may vary therefore from doorset type to doorset type.
doorset must be from a single source. The doorset is placed on the market by one legal entity who takes the responsibility for the performance of the doorset and the application of the CE mark. This ensures complete tracability and continuity in component specification and quality.
A doorset must either be fully assembled, or ready for assembly with simple tools. The door leaf and frame are fully factory prepared, though might not be fully assembled, when placed on the market/supplied to site. Assembly should be possible by use of simple tools.
What are the benefits of CE marked external metal doorsets?
Performance requirements for CE marked external metal doorsets
As stated previously, with effect from 1st July 2013 external doorsets had to be CE marked in compliance with EN 14351-1:2006+A2:2016. This standard forms a unified framework under which external doorsets can be classified in accordance with their performance characteristics against a series of supporting EN test standards listed in the harmonised document.
This level playing field makes the task of comparing doorsets with each other and with the client's requirements far more open and transparent. There are two categories in this product standard for external doorsets – mandated CE marked characteristics which will be listed in the Declaration of Performance of the doorset, and voluntary characteristics
It should be noted that where permitted by local Building Regulations the manufacturer has the option of making a "no performance determined (npd)" declaration against certain performance characteristics as indicated in the individual standards. It is therefore essential to check all CE marking characteristics claimed in the supplier's Declaration of Performance when comparing doorsets with each other.
Certificates and Ratings Overview for Steel Doorsets




BS EN 1125 - Building Hardware - Panic exit devices operated by a horizontal bar, for use on escape routes - Requirements and test methods

BS EN 179 - Building hardware - emergency exit devices operated by a lever handles or push pad.

BS EN 14351-1 - 2006 Windows and doors - Product standard, performance characteristics. External pedestrian doorsets without resistance to fire and/or smoke leakage characteristics.
This is effectively a standard to determine a door being an 'external' door.

BS EN 14351-2 - Provisional door norm for certification as an 'internal' door for the purposes of CE marking.

BS EN 1627-1 - Pedestrian doorsets, windows, curtain walling, grilles and shutters - burglar resistance - requirements and classification

BS EN 13124-2 - Windows, doors and shutters. Explosion resistance.

BS 1634-1 - Fire resistance and smoke control tests for door, shutter and, openable window assemblies and elements of building hardware.




SBD (Secured by Design) – The official UK Police flagship initiative combining the principles of 'designing out crime' with tested physical security products.



Certisecure - supports the police-sponsored Secured by Design initiative



BR2 - The casual burglar attempts to gain entry using small simple tools such as screwdriver, pliers, and wedges and with grilles and exposed hardware a small handsaw. Power tools are not associated with this level of burglary. The burglar attempts to take advantage of opportunities, and has no knowledge of the resistance of the construction or likely reward and is concerned with both time and noise and is willing to take only low risk.



BR3 - The burglar attempts to gain entry using a crow bar, an additional screwdriver and hand tools such as a hammer, punches and mechanical drilling tools. At this level the burglar attempts to increase the force applied to gain entry and with the drilling tool the burglar can attempt to attack vulnerable locking devices. The burglar has some knowledge of the likely resistance, but is still concerned with both the time and noise.



PAS 24: 2016 - Enhanced security performance requirements for doorsets and windows in the UK. Doorsets and windows intended to offer a level of security suitable for dwellings and other buildings exposed to comparable risk.
This PAS supersedes PAS 24:2012 with effect from 28th February 2016 and provides a method for testing and assessing the enhanced security performance requirements of doorsets and windows, providing an easier specification requirement for developments. This PAS covers doorsets and windows of all material types. Products are still required to meet the material specific requirements as detailed by the product standards for doorsets and windows.
TS007: 3 Stars - British Standard approved anti snap and anti-bump euro lock.
304 or 316 Grade Stainless Steel - 304 contains 18% chromium and 8% nickel while 316 contains 16% chromium, 10% nickel and 2% molybdenum. The molybdenum is added to help resist corrosion to chlorides (like sea water and de-icing salts)
U-values - Measure how effective a material is as an insulator. The lower the U-value is, the better the material is as an insulator.
STS 202 - Enhanced security requirements for replacement cylinders and/or associated security hardware to meet the requirements of DHF TS007
An equivalent test standard to DHF/GGF TS007, published by Warrington Certification



RC1 - A definition of 'resistance class' and a European standard with comparisons to our own standards with LPS1175 and the SR1, SR2 ratings, etc.. RC1 is the starting point and is a basic non certified resistance to vandalism, kicking, pushing and jumping against.

RC2 - Test certificate required - Resistance time 3 - 15 minutes: the opportunist criminal attempts to break open the locked and bolted door with simple tools such as a screw-driver, pliers and wedge.

RC3 - Test certificate required - Resistance time 5 - 20 minutes: the professional criminal attempts to break open the locked and bolted door with a broader screw-driver and a crowbar.

RC4 - Test certificate required - Resistance time 10 - 30 minutes: the experienced criminal with the additional use of axe, chisel, hammer and electric drill

RC5 - Test Certificate required - Resistance time 15 - 40 minutes, as for the RC4 but with additional tools including a jigsaw cutter or saber saw.

RC6 - Test certificate required - Resistance timer 20 - 50 minutes. Even more powerful electric tools than the RC5

EI1 and EI2 - References to a door which stops fire spreading and also provides a barrier to thermal transfer from the fire.

SA 222 50SS - Securefast C EN grade 7 security Sashlock

EXR2 - Mass of TNT explosive charge (kg): 3, Distance: 3, Reflected pressure (bar): 8, Positive impulse I + (bar.ms): 5
Samson Steel Doorsets