Hormann Industrial and Commercial Roller Doors
The Hormann range of roller shutter doors are synonymous with high specification and high quality.
If you are after a basic, no frills roller door then the Hormann range probably isn't for you.
The levels of safety are exceptional, with innovative mechanical systems assisting in the long term operation of the door in different applications. Patented spring balancing systems to assist the for in its operation and take strain off components and enable the use of more energy efficient and smaller electric motors all make Hormann roller doors so much more appropriate in a modern world.
Very high quality curtain lath section in aluminium and steel define the various ranges of doors as well as the various motor drive options and controls used.
Hormann SB Roller Shutters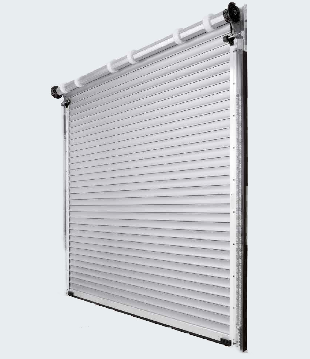 A range of aluminium and steel curtains in the 'Decotherm' insulated slat or the HR120 non insulated slat in solid or perforated options, with a common factor of the 'Spring Balanced' operation. This is a newly developed and highly successful roller door range from Hormann providing door sizes up to 5000mm wide and 4500mm high in manual or electric operation models.
This is an ideal roller door for low to medium use application and is one of the lowest priced doors in the Hormann range and the easiest to install keeping procurement costs down even more.
The principal is simple, with a set of tension springs to one side of the door providing simple, safe and clean shutter balancing and the electric motor drive positioned on the opposite side. In the event of switching to manual operation at any time the door is released and then effortlessly operated manually. The motor drive used means additional access controls are very easy and inexpensive to include and make the roller door adapt to the application with longer term low maintenance costs.
Learn more about the SB Decotherm Roller Door here and the SB HR 120 Roller Door here
Hormann TGT Roller Shutters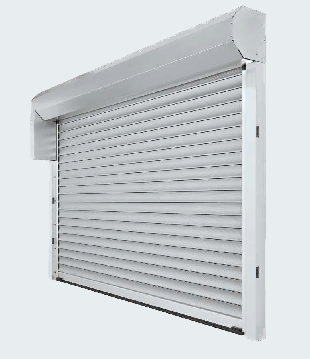 The TGT model has been designed for high usage application such as underground car parks and can operate up to 300 cycles per day. The very compact design enables installation into challenging apertures, where internal space may be limited and obstructions may be an issue with other roller doors.
This shutter is also particularly quiet with a soft start and soft stop standard feature too as well as a fully enclosed hood cover as standard for safety and cleanliness. The maximum sizes are 5000mm wide and 2400mm high using any of the 'Decotherm' insulated slats in aluminium or steel or the HG-L open grille curtain providing maximum ventilation and vision but with the horizontal cross bar sections to prevent entrapment.
Learn more about the TGT Roller Shutter Range
Hormann DD Industrial Roller Shutters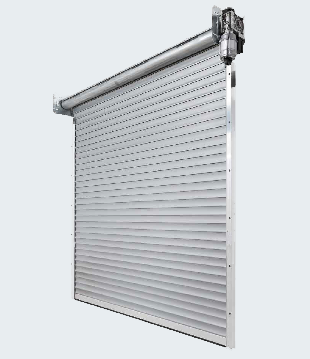 The DD or 'direct drive' roller shutter models represent a new generation of electric roller doors with size available up to 12000mm wide and 9000mm high if required, large by any standards!
The curtain options for this door split into 6 different types, insulated - Decotherm aluminium and steel or HR116 aluminium, solid single skin - HR120 steel and aluminium or HR120 perforated aluminium or steel. The installation is simple with minimal side room required and harmonised side guide options for easier handling and specification. Access controls are easy and plentiful for the best choice to control for single or multi user applications.
Hormann Classic Roller Shutters

The classic roller shutter range from Hormann is probably the closest to most standard doors seen in the UK with a traditional set up where the side channels are separate to the support bracketry for the roller curtain and barrel. All components are super strong and sturdy for industrial applications and this is the most appropriate shutter for heavy use in an industrial application. The full range of curtain slat types are available - Insulated, single skin and open grille with a wide range of electric motor drives to be selected for the perfect specification.
The superb ZAK system is offered as an option in this range providing a sliding curtain barrel that moves when the door opens and closes to always ensure the curtain is entering the guides as vertical as possible and taking potential stress out of the process. This reduces wear and tear enormously compared to other basic roller shutter doors.
The Classic roller shutter mechanism enables the use of 3 doors in one using the SSG system where effectively the doors are couple together and a sliding guide system can be slid to one side. This enables a roller shutter door to be specified up to 30 metres wide and 6 metres high using this system. Big enough for aircraft hangars and the like no problem.
The Classic model has the very latest in anti fall technology, trap protection, closing edge safety devices, weather sealing all round and optional wind lock guide technology to offer the most advanced and safest roller shutter door in the UK