Shop Categories

Products Overview

Services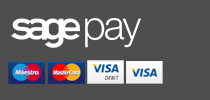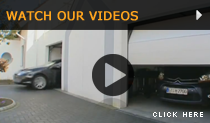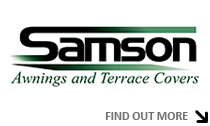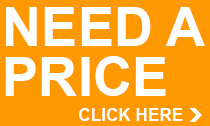 PRODUCT SEARCH
Hormann TGT Roller Door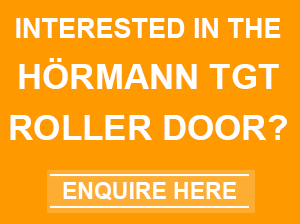 Decotherm Aluminium (A), Steel (S)
A complete solution including WA 300 R S4 operator for up to 300 door cycles (open / close) per day
Hormann are offering a double skinned Aluminium or Steel roller door solution perfect for underground parking - This compact solution makes it ideal for fitting situations with limited space
With standard power limit that offers the highest level of safety when opening and closing, including WA 300 R S4 operator for up to 300 door cycles (open / close) per day making this roller door have low noise due to the "soft start" and "soft stop" technology
As a standard both the Aluminium and Steel door comes with:
Double Skinned Curtain - Providing an all-round tight fit. This is ensured by a frost-proof flexible lip seal along the bottom edge, a flocked special material at the lintel, as well as a fine bristle seal in the side guides (Please note: the plastic runners and brush seals are only available in the Aluminium side guides ensuring a quiet and smooth operation)
Wind Lock - Robust wind lock end pieces and deflection-resistant bottom profiles enable your door to withstand high wind loads.
Finger Trap Protection- Black plastic strips on the edges of the side guide protect against cuts.
Anti-Fall Safeguard - Separate catch safety device for chain drive and tubular operators. Just like the integral version, this version is a high-performance device that responds as soon as the speed limit is fractionally exceeded.
Decotherm (A)

The aluminium bright rolled version is the standard surface finish for this profile. The profile exterior of the aluminium coil-coated surface finish features high-quality colour coating

Decotherm (S)

The (S) profile is made of heavy duty steel with a galvanised finish: your door can withstand extremely high loads
Operation
WA 300 R S4 with impulse operation and standard power limit
"Comfort" operator for underground garage rolling shutters
Opening and closing through impulse operation
Power limit in Open and Close directions as standard
Automatic timer
Integrated operator control with push button DTH R
Functional extension with external control 360: second opening height, traffic control (in combination with activating kit for warning light and photocell)
No fitting of a closing edge safety device "Impulse operation without closing edge safety device"
Low amount of effort required for fitting, repair and other services
Fast WA 300 R S4 operator

WA 300 R S4 - The comfortable operator with impulse operation - As Standard
An optimally adjusted ratio for the operator enables up to 20 % faster opening of the door in comparison with an SB rolling shutter
Particularly low noise due to "soft start" and "soft stop"
Galvanized sheet steel cover prevents accidental reaching in

Tension spring assembly

Supports the operator during the opening and closing of the door
Gentle door travel
Special dimensions of the spring and guide channels ensure an extended door service life of more than 200,000 door cycles
The optional AFA aluminium spring chamber cover prevents accidental reaching into the tension springs
Vision fields to monitor the status of the springs

Low required headroom

Compact construction with low headroom requirement of 380 mm (Decotherm S / A) or 350 mm (HG-L)
Secure rolling up of the rolling shutter or rolling grille curtain in the compact curtain cover PVTGT
This largely prevents people from reaching in

Easy emergency release

Easy and quick manual door opening
Use of entrances and exits ensured even during power failures
Power limit as standard
Power limit in "Open" and "Close" directions as standard
Maximum safety during opening and closing
No closing edge safety device or lintel trap guard required
Colour and Finishes
Colours are often underestimated when purchasing large products. In modern industrial and commercial architecture, coloured shutters are increasingly used as key design elements. Primarily due to their vast size, rolling shutters already play a key role in determining the visual appearance of the facade.
Additional Options
The TGT Decotherm Aluminium and Steel comes with a number of optional features including Side (Wicket) Door and the additional safety option of a *Side Trap Guard
*A cover made of a special rigid fabric that prevents operators from reaching into the hazard area where the doors rolls up.