PRODUCT SEARCH
Samson Online Shop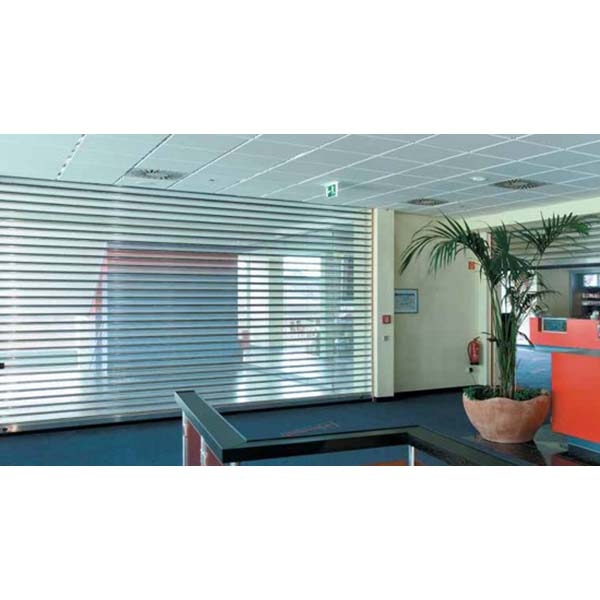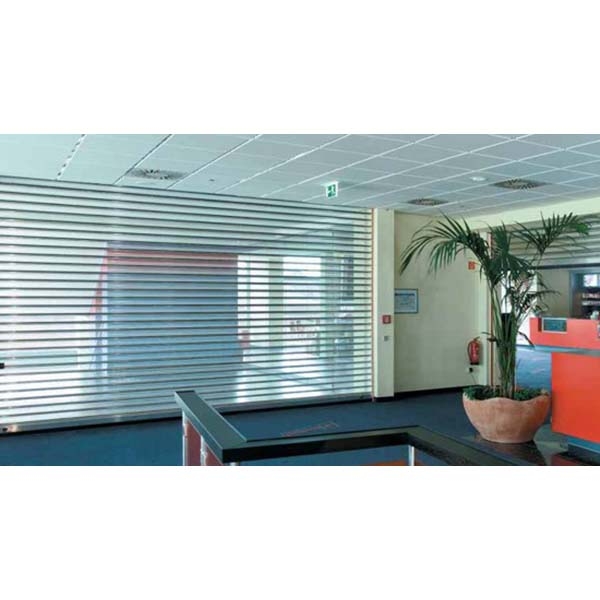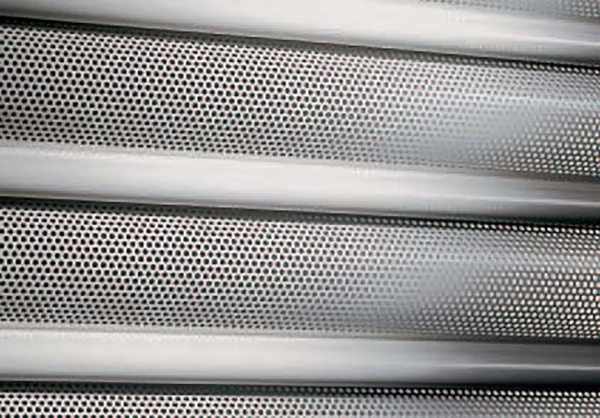 HR120 Aero Roller Shutter
Roller Shutter Grilles
Material: Aluminium
Gear Type: Roller Shutter


For Increased Vision and Security
The Hormann HR120 Aero - highly suitable for underground car parks, shopping centres, arcades and any other premises requiring security with a high level of visibility - is a full-frontal single-skinned roller shutter. It consists of concave, perforated profiles which offer high ventilation qualities and improve visual contact compared to similar roller shutter doors. The finely perforated profile keeps out dust, leaves, paper and other general waste and prevents debris passing through the shutter.
The unique shape of the shutter profiles make it impossible for small children to climb up the shutter or get caught on it. This prevents often underestimated potential hazards such as damages or injuries and offers a high level of imposing security at the same time.
Hormann HR120 Aero Colours
Colours are often underestimated when purchasing large products. In modern industrial and commercial architecture, coloured shutters are increasingly used as key design elements. Primarily due to their vast size, rolling shutters already play a key role in determining the visual appearance of the facade.

Classic Roller Shutter Size Range: 11750mm x 8000mm max.

Large Industrial Roller Shutter Installations
Samson Doors specialise in the supply and installation of uniquely made large roller shutters to various buildings such as aircraft hangers, car ports, factories, storage facilities and large manufacturing buildings.
We offer fascia panels and fixed assemblies when gaps need filling in between the lintel and the opening width, wicket doors, external rolling shutters and angled bottom profiles to accommodate ramps and steps.
Operator and control included!
Irrespective of the door size, we supply the HR 120 aero with direct drive operator (on request supplemented by the ZAK gear system) or with chain drive operator.
SB Roller Shutter Size Range: 5000mm x 4500mm max.

Click here to view further information on the SB Rolling Shutters >
Operator and control included!
WA 300 R S4 Operator with soft start and soft stop functions to ensure quiet door travel, reducing wear on the door and operator.
Tension spring assembly
The innovative tension spring assembly assists during manual opening and closing. Therefore rolling shutters and rolling grilles can be operated with little force.
Chain Hoist
The SB rolling shutter and rolling grille can also be easily opened and closed via the interior and exterior handle. Operation is particularly easy with an optional chain hoist, which is recommended for doors higher than 3500mm.
The Hormann HR120 Aero is only available in aluminium profiles.
Aluminium
Bright-rolled aluminium. The standard profile for straightforward applications.

Coil-coated aluminium.
A high-grade external coating provides long-term protection against weathering. The additional protective paint containing polyamide particles reduces friction and minimises the noise produced by the shutter action.
Unfortunately the HR120 Aero is not available in special colours, however the exterior is available in Grey white (similar to RAL 9002 - right) or White aluminium (similar to RAL 9006 - left) as standard. The interior protective paint is in Basalt Grey (similar to RAL 7012).

For further information, please click here >

Enquire