PRODUCT SEARCH
Samson Online Shop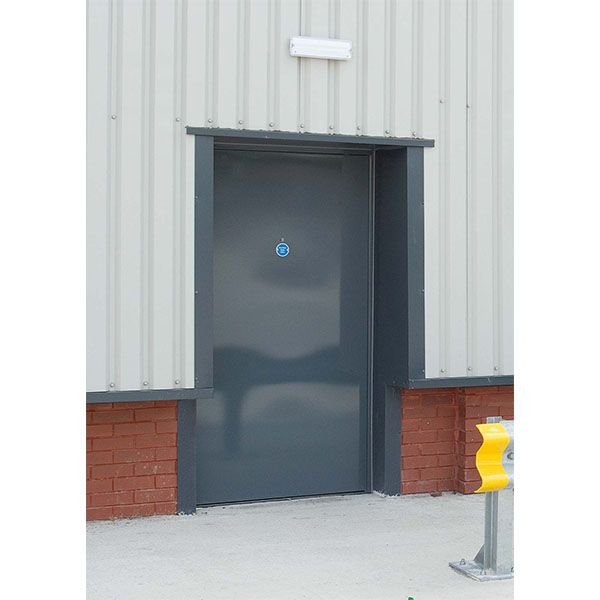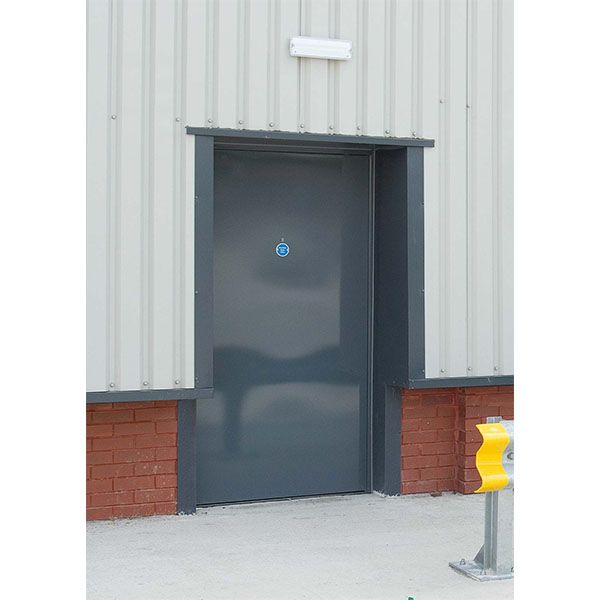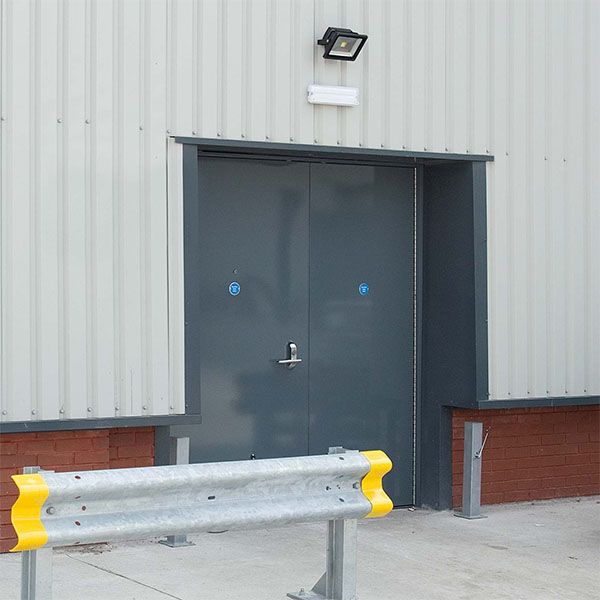 Background Information about this Product
Related Downloads
SecurGuard
Security Rated Steel Doorsets
LPS1175 Rated Steel Doorsets
Material: Steel
Gear Type: Hinged Doors


Price on Application
Please click enquire or call our sales team
Enquire
Description
The Samson SecurGuard Range of doors are designed to protect your property against intruders.
The range consists of three doors, each with different levels of security.
SR2 has been tested to LPS1175 SR2: Offers up to 3 minutes resisting an opporntunist burglar forcing entry of protected premises with various tools such as levers, drills and screwdrivers.
Ideal for domestic properties or commercial premises where a level of security is required.
SR3, tested to LPS1175 SR3: Offers up to 5 minutes of resistance during a determined break-in of protected premises using tools such as a crow bar, short axe and cordless tools.
The SR3 is ideal for commercial premises or buildings with a risk of burglary.
SR4, tested to LPS1175 SR4: Offers up to 10 minutes of resistance when undergoing a break-in by a more experienced burglar using tools such as a sledgehammer, power drill and high powered cordless tools.
With the greatest levels of resistance of the SecurGuard range, the SR4 is suitable for applications where there is a significant risk of attack.
Specification
The Samson SecurGuard doors are specially constructed to individual project requirements and each door has internal reinforcement designed to resist sustained attack from a wide range of tools.

All SecurGuard Doors are custom made.

All doors contain additional internal reinforcement in strategic locations to enhance attack resistance.
Door Leaf
SR2
SR3
SR4
Single Doors Latched
Max width: 1250mm
Max height: 2600mm
Max width: 1300mm
Max height: 2500mm
Max width: 1300mm
Max height: 2500mm
Double Doors
Max width: 2500mm
Max height: 2600mm
Max width: 2500mm
Max height: 2500mm
Max width: 2500mm
Max height: 2500mm
Thickness
46mm
59mm
61mm
Material
Aluzinc
Aluzinc
Aluzinc
Infill
Honeycomb/Mineral Wool
Solid Timber
Solid Timber
Construction
Welded
Welded
Welded
Door Frame
Frame Width
102mm
115mm
115mm
Material
Aluzinc
Aluzinc
Aluzinc
Construction
Bolted
Welded
Welded
Site Installation
Strike
4mm

3mm
3mm
Hinge
4mm
13mm
13mm
Meeting Stile
5mm
5mm
5mm
Head
3mm
3mm
3mm
Floor
7mm
5mm
5mm
Note: For the doors to operate correctly is it imperative that the clearance at both the strike side on single doorsets and meeting stile on double doors is achieved and maintained as detailed in the table.