We know it is important to many in the commercial sector to maintain a certain aesthetic when investing in security products. That's why we're proud to have a diverse range of products that offer both style and security. We recognise the value in allowing passers-by to see within a venue at all times, whilst maintaining security around the clock, even during closing hours.
Being the integral purpose of the door, this is where we introduce the Vision Guard; a Secured by Design steel doorset with sleek and modern style.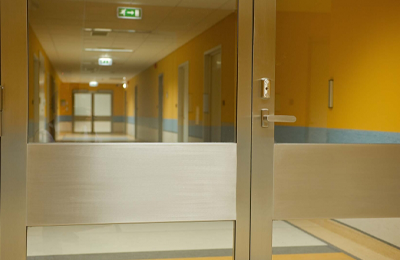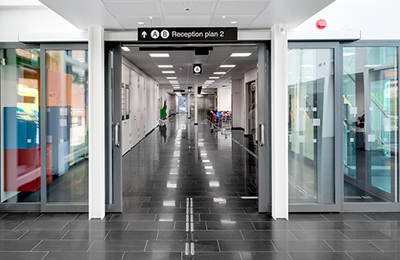 SECURITY
The Samson Vision Guard is a steel doorset manufactured with made to measure specifications, ensuring a perfect fit, and therefore optimal security, for every installation.
To achieve defiance against potential intruders, the Vision Guard is made in accordance between burglar resistance classed RC3 - RC5. Plus, it is officially certified as Secured by Design, an accreditation recognised by UK Police and insurers, and confirmation of the door's durability during an attack.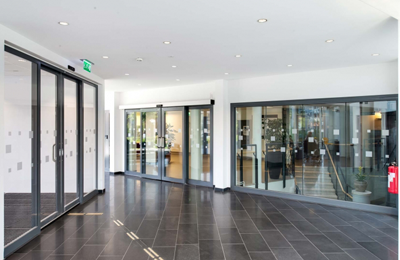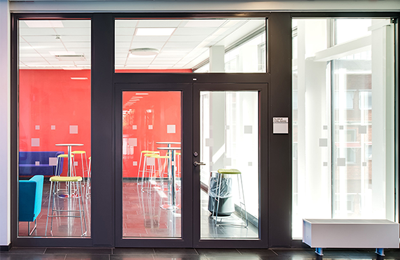 STYLE
The Vision Guard's design is ultimately a glazed door, ideal for various applications, including offices, shops, airports, showrooms, and more. The glazed door offers a modern look that visually opens up a space, whilst segregating it when closed, and also provides vision through the door whether it is open or not.
This is vital for many environments, such as allowing for browsing during a shop's closed hours, or closing off an office during a meeting, all whilst offering break-in resistance out of hours.
The doors are available in a huge range of colours to suit every building and environment, and so can be incorporated with the company branding.