Here at Samson Doors, we are out with the old gas forklift… and in with the new all-electric forklift!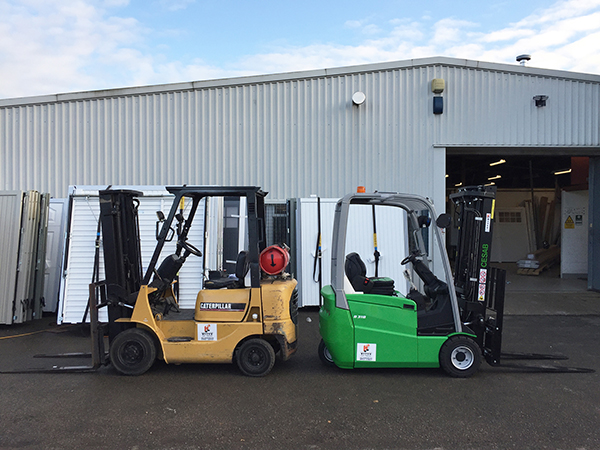 This recent development is part of our commitment to reduce our carbon footprint and is in-line with our ambition to achieve ISO 14001. ISO 14001 is a collection of standards that encourages companies to become more environmentally friendly through their processes and to continuously improve them.
This new addition is safer and smoother in comparison to our previous forklift, has zero emissions and negligible running costs, making it a great addition to the fleet!