PRODUCT SEARCH
Samson Online Shop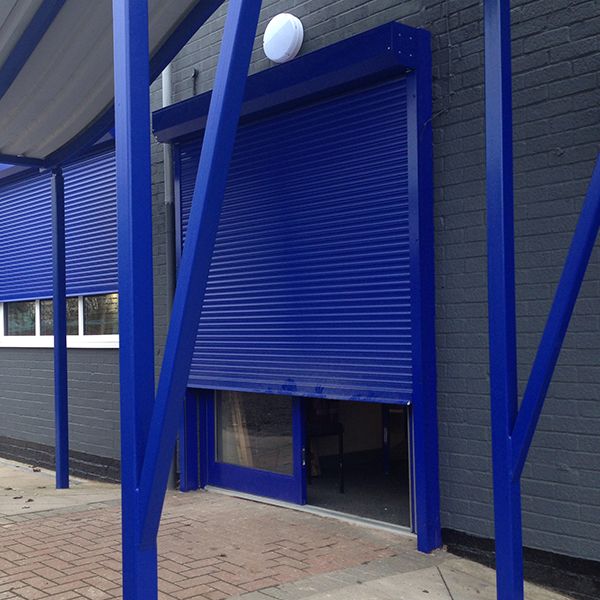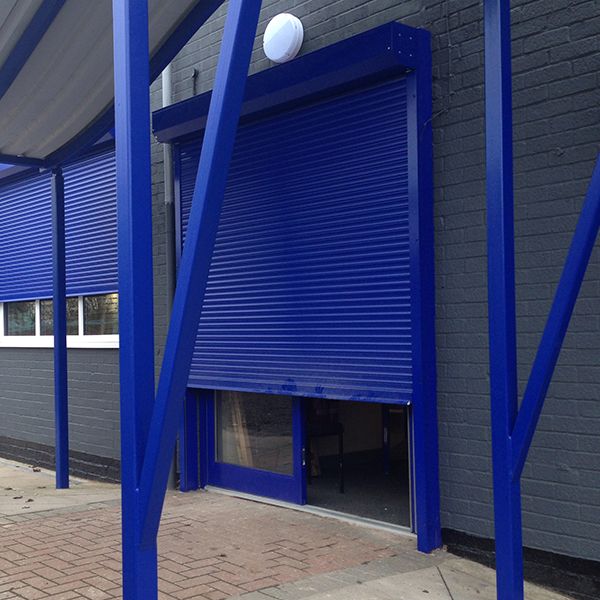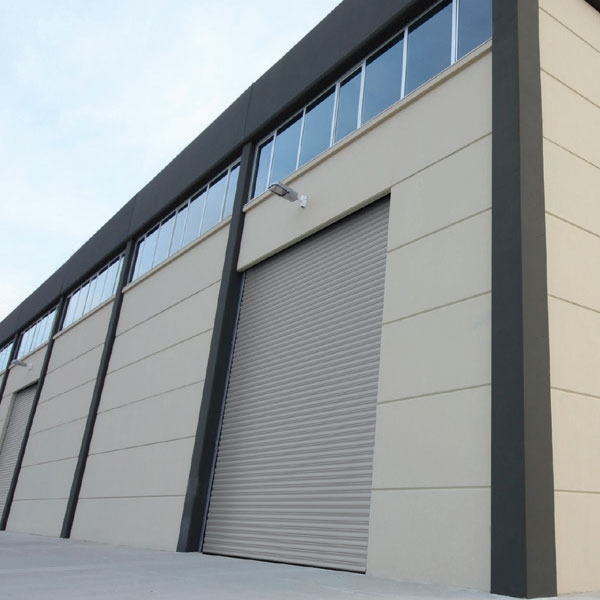 Background Information about this Product
Related Downloads
SeceuroDoor 77t
Insulated Roller Doors
Insulated Roller Shutter Door
Material: Steel
Gear Type: Roller Shutter


Price on Application
Please click enquire or call our sales team
Enquire
Description
Galvanised insulated commercial shutter.
Our Insulated Commercial Shutter combines all the qualities of our robust SeceuroDoor 75 but with the added benefit of insulation.
Thermal and Acoustic Insulation
Minimal thermal bridges and the use of fine-pored PU rigid foam infill ensure good thermal insulation whilst curtain and sealing technology used around the entire shutter reduce noise from both inside and outside.
Heat transmission performance for the 77 mm single slat profile 4.01 W/(m2 K)

Max width 6000 mm

Max height 3400 mm

Max area 20 m2

Can be powder coated any colour, see Page 25

Standard guide angle is 75 mm x 50 mm

Other sizes are available on request
Specification
Tubular
Slats
Motors
Overall Maximum Sizes (mm)
Single Skin Slat
Insulated Slat
Tube Motor
Inboard Motor
Direct Drive Motor
Manual Option
Insurance Approved
Heat Transmission W/m2K
Wicket Door
Vision
Standard Colour
RAL Option
Plastisol Option
Safety Edge
SeceuroDoor 77t
6000 × 3400

●
●
4.01
Galvanised
●
●
SeceuroShield Continental 75
5800 × 3400

●
●
●
N/A
●
White, Black, Brown, Cream, Galvanised
●
●
●
SeceuroShield Traditional 75

7000 × 5000

●
●
●
N/A
●
●
White, Black, Brown, Cream, Galvanised
●
●
●
SeceuroShield 7501

6000 × 4800

●
●
●
●
N/A

●

(Perf only)

White, Black, Brown, Cream, Galvanised
●
●
Industrial
Slats
Motors
Overall Maximum Sizes (mm)
Single Skin Slat
Insulated Slat
Tube Motor
Inboard Motor
Direct Drive Motor
Manual Option
Insurance Approved
Heat Transmission W/m2K
Wicket Door
Vision
Standard Colour
RAL Option
Plastisol Option
Safety Edge
SeceuroDoor 75 Single Skin
7000 × 7000

●
●
●
N/A
●
●
Galvanised
●
●
●
SeceuroDoor 77 Insulated
20 m2 (Max width 6 m)

●
●
●
4.01
Galvanised
●
●
SeceuroDoor 95 Insulated

7000 × 7000

●
●
●
3.9
●
Galvanised
●
●
SeceuroDoor 100 Insulated

7000 × 7000

●
●
●
TBC
●
Galvanised
●
●
●
Manual
Slats
Motors

Overall Maximum Sizes (mm)
Single Skin Slat
Insulated Slat
Tube Motor
Inboard Motor
Direct Drive Motor
Manual Option
Insurance Approved
Heat Transmission W/m2K
Wicket Door
Vision
Standard Colour
RAL Option
Plastisol Option
Safety Edge
SeceuroDoor 75c Chain Op
5000 × 5000

●
●
N/A
●
●
White, Black, Brown, Cream, Galvanised
●
●
SeceuroDoor 77c Chain Op
5000 × 4000

●
●
4.01
Galvanised
●