Shop Categories

Products Overview

Services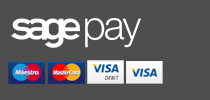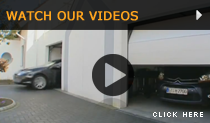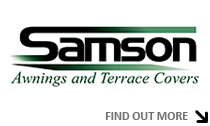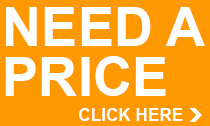 PRODUCT SEARCH


SWS SeceuroDoor Rapid Roll High Speed Fabric Door (New for 2017)

The industrial style, high speed PVC fabric vertical roller door is suitable for commercial and industrial applications.


Minimum and Maximum Sizes:
Minimum width: 2000mm (clear opening)
Maximum width: 7000mm (to underside of box)
Minimum height: 2000mm (clear opening)
Maximum height: 7000mm (to underside of box)

Range:

Self repair/break-out: passed at wind class 3 (wind class 5 above 6m COW) and designed with a special repair component within the guide, offering the ability to self reset the curtain into the guides should the curtain be pushed out of the guide channels. This requires no user involvement other than normal operation of the door, ie. a simple open and close will rest the product. This varient is suitable for both internal and external installation.
Standard: passed at wind class 5, this variant is suitable for both internal and external fitment, however does not allow the reset facility due to a more robust guide profile.

Component Detail:

Curtain:-
Construction: Fabric curtain with welded plastic zips.
Weight: 900g per square metre + sandbag (approx. double weight of 900gsm curtain).
Stock Colours: red, blue, yellow, grey.
Non-Stock Colours: incurs a surcharge and extended lead time.
Wind class:-
-Self-repair/break-out: wind class 3 (5 above 6m wide)
-Standard: wind class 5
Options: vision or solid curtains are available.

Bottom Slat:-
Construction: welded sand bags with an integrated electrical safety edge (as standard).

Hood and Fascia:-
Construction: Steel folded sheet
Dimensions: to suit end plate
Options
-Naked (above 2500mm height)
-Fascia only (above 2500mm height)
-Hood only (above 2500mm height)
above (underside of box)
-Fully boxed with hood and fascia.

Guide Channels:-
Construction: aluminium extrusion, with nylon guide insert that acts as curtain/zip receptacle.
Dimensions: 83mm (w) x 43mm (d).

Axle assembly:-
Aluminium 120mm dia. axle with 25mm drive/dummy shafts, lateral movement restrained via special collar integrated into shaft, torque rotation limited via parallel keys within.

Installation (face fit only):
This product can be fitted internally or externally, but recommended to be installed internally in conjunction with an external steel shutter on unsecured sites. Guides have moveable fixings to facilitate on site variations.

Operation:
Via a single or three-phase GFA GA6/160 Safedrive FI.

Options:
Variable speed motor, single or 3 phase, 160 rpm (closing speed must be limited to 80 rpm).

Safety:
Inertia brake integrated motor
Electrical safety edge as standard
Optional photo cells
Limited drift axle.

Special Features:
Self-repair piece (self-repair version only)
Guide assembly adjustable in width to allow easier curtain fitment
Height-adjustable guide angle brackets (brackets slide vertically along length of guide)
Pre-assembled axle and curtain on delivery to customer.