What is a Steel Doorset?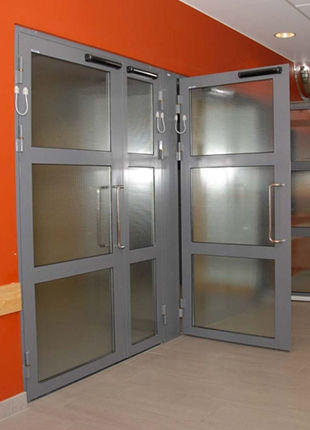 A doorset, in generic terms, refers to a hinged internal or external steel door panel which has been factory fitted with a steel or aluminium fixing sub frame.
Doorsets are pre-fitted with all the necessary furniture to give that door a specification for a purpose in a particular environment.
That might be for fire protection, sound insulation, security, ventilation and so on, because a steel doorset is independently tested from a specific construction.
As the steel dooset is a factory assembled product, once it has passed all its testing, the doorset can be reproduced exactly the same time and time again to ensure a continuity in performance. It ensures compliance..
Many doorsets now fitted into most buildings in the UK require a specific certification, and need to conform to set standards in order to be fully compliant and essentially be generically described as 'fit for purpose'.
As there are so many potential uses for steel doorsets, the standards are extensive, and obviously when it comes to the purpose of fire protection or security and other very relevant uses, the requirement for compliancy is essential, and not an option. This is why it is vital that the doorset has the right certification and not just something that looks like one.
A Chinese certificate for example WILL NOT be compliant in the UK regardless of what it has been tested for. It has to be tested in the UK or Europe and carry the EN, BS and other certificates.







Steel Doorsets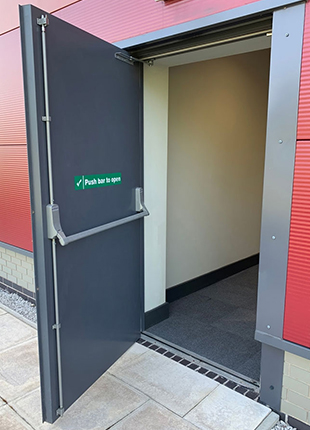 Samson Doors offer a massive range of high quality steel doorsets for almost any application and all the doors are manufactured to the very highest standards in the UK with some specialist models manufactured in Germany. Our doorsets are factory assembled for the easiest on site installation with a fully adjustable fixing frame on our SteelGuard range.
Although suitable for various applications, the primary purpose of a steel doorset is to provide levels security, and this can now be achieved in accordance with many attractive colours and finishes.
With more rigorous demands on commercial products and far higher standards for testing and compliance steel doors are fast becoming a preferred option for many doors, even in domestic properties. Timber can warp and requires maintenance, GRP and composites generally are not suitable for demanding environments and Upvc is definitely not suitable. Aluminium is used for certain door types and sections, but steel is the outright winner for so many applications with strength, stability and durability as one major factor in the preferred choice.
Of course there are always cheap versions of any product and steel doors are no exception, but cheap, poorly assembled steel doorsets will be a bad choice when security, strength and durability are key factors for the original reason for buying one.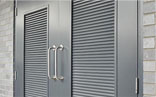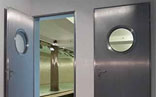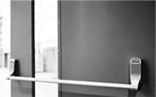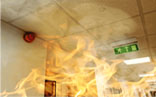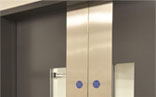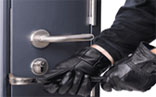 Steel Doorsets from Samson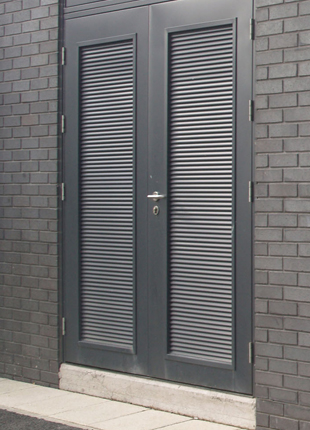 A steel doorset should be a fully factory produced and assembled, compliant for the environment it is to be used in and fully tested product to ensure it is suitable for the purpose it is being used for.
Steel doorsets can be fitted in various environments, however should always provide a level of security suitable for it.
Relevant now more than ever before, if you are purchasing a steel doorset for a new build project or even a refurbishment, it is essential that the door has the right specification, as well as the correct certification to ensure total compliance.
So many steel doorsets used and sold in the UK are NOT compliant and have misleading information about their specification, certification and origin.
Samson Doors have made it easy in ensuring all the steel doorsets we provide are generally produced with additional certification. For example, why shouldn't a fire exit door also be a security rated door or at least have an emphasis on security? Why shouldnt a fire exit door be insulated too and save on energy costs?
Fire exit doors are usually situated in a vulnerable out of sight area on a building and are an easy target for intruders, especially when the door is of low quality and specification. In theory a fire exit steel doorset only needs to comply with regulations by having certified panic escape furniture and the minimum requirements for the threshold.
It is not a fire protection door or anything else, it is merely a door to let people out in an emergency and its purpose is to be opened outwards as fast as possible. But why wouldn't you want it to also be as secure as possible, with insulation in many cases?

Browse our Range of Steel Doorsets
Samson have a vast range of steel doorsets spanning different manufacturers and therefore colours, functions, certifications and more.
Take a look at the ranges below: