Shop Categories

Products Overview

Services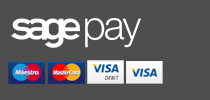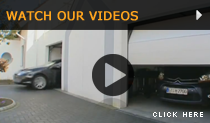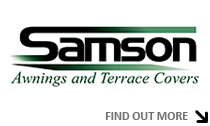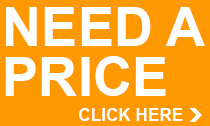 PRODUCT SEARCH
The answer to your selected question is shown below.
Please use the Search tool or the menus on the right to find and select more questions and answers. If you think our response isnt clear, it would be very helpful if you could contact us with the issue so that we can improve this section of our web-site.
What is a Steel Doorset?
A steel door set should be a factory produced and assembled, compliant for environment, and fully tested door with fixing frame to ensure it is suitable for the purpose it is being used for. Now, more than ever before, if you are purchasing a steel doorset for a new build project or even a refurbishment, it is essential the door has the right specification, as well as the correct certification to ensure total compliance in the application and environment. Lower the potential risks and ensure compliance.
So many steel doorsets used and sold in the UK are NOT compliant and have misleading information about their specification and certification. They are only fit for a general purpose application for single person use.
All of our Steel Doorsets are Certified for a Particular Application
Samson Doors have made it easy by ensuring all the steel doorsets we offer are certified for a particular application, and are generally produced with additional certification. For example, why shouldn't a fire exit door also be a security rated door, or at least have an emphasis on security? Fire exit doors are usually situated in a vulnerable, out of sight area on a building and are an easy target for intruders, especially when the door is of low quality and specification.
In theory a fire exit steel doorset only needs to comply with regulations by having certified panic escape furniture and the minimum requirements for the threshold. It is not a fire protection door or anything else, it is merely a door to let people out during an emergency, and its purpose is to be opened outwards as fast as possible. But why wouldn't you want it to also be secure and also insulated in many cases?

What is a Steel Doorset?

A doorset in generic terms refers to a hinged internal or external steel door panel which has been factory manufactured and assembled with a steel or aluminium fixing sub frame, with all the necessary furniture to give that door a specification for a purpose in a particular environment. That might be for fire protection, sound insulation, security, ventilation and so on. Because a steel doorset is independently tested from a specific construction, once that door has passed its testing, then being a factory assembled product, the doorset can be reproduced exactly the same time and time again to ensure a continuity in performance. Many doorsets now fitted into most buildings in the UK require a specific certification, and need to conform to set standards in order to be fully compliant, and essentially be generically described as 'fit for purpose'.
The standards are extensive because there are so many uses for steel doorsets, and obviously when it comes to the purpose of fire protection or security and other very relevant uses, the need for compliancy is essential and not an option - this is why it is important that the doorset has the right certification and is not just something that looks like it is. A Chinese issued certificate, for example, WILL NOT be compliant in the UK regardless of what it has been tested for; it has to be tested in the UK or Europe and carry the EN, BS and other certificates.
With so much recent press and ongoing discussions on the relevance of a 'doorset' over the option of a traditional door leaf, sub frame, furniture and accessories, all of which would be all purchased form different sources and fitted together on site without a standard or test it is madness to not think that very soon a doorset will be a mandatory product and required for almost any given application.
Further Technical Explanation


What is a CE Marked Metal External Doorset?
A CE marked external doorset is defined in EN 14351-1:2006+A2:2016 as a doorset which separates the internal climate from the external climate of a construction for which the main intended use is the passage of pedestrians.
On 1 July 2013, it became an offence to place a construction product on the market without a CE mark if it is covered by a harmonised standard. EN 14351-1:2006+A2:2016, the standard for external doorsets is in force today and applies to all such external doorsets entering the supply-chain.

What is the Definition of a CE Marked Metal Doorset?
A doorset must be complete. A doorset comprises a door leaf or leaves, and frame, including any side panel(s), vision panel(s), flush over panel(s), transom panel(s) and/or glazing together with any seals and hardware essential for performance of the function for which the doorset is CE marked, which may vary therefore from doorset type to doorset type.
A doorset must be from a single source. The doorset is placed on the market by one legal entity who takes the responsibility for the performance of the doorset and the application of the CE mark.
A doorset must either be fully assembled, or ready for assembly with simple tools.The door leaf and frame are fully factory prepared, though might not be fully assembled, when placed on the market/supplied to site. Assembly should therefore be possible by use of simple tools.

What is a CE Marked External Metal Doorset?
A CE marked external metal doorset is a complete unit of conventional appearance with varying core constructions, manufactured from light- weight steel sheet designed and engineered to meet specific performance requirements for external locations, and is manufactured to exacting and consistent standards.

What are the Benefits of CE Marked External Metal Doorsets ?
• Comply with mandated CE marking requirements
• Extensive other performance characteristics available
• Extended service life
• Low maintenance
• Clean lines
• Wide range of coloured factory finishes
• Conventional hardware
• Versatile designs for any location
• Flexible frame profile options to interface with structure

Performance Requirements for CE Marked External Metal Doorsets
As stated above, with effect from 1st July 2013 external doorsets had to be CE marked in compliance with EN 14351-1:2006+A2:2016. This standard forms a unified framework under which external doorsets can be classified in accordance with their performance characteristics against a series of supporting EN test standards listed in the harmonised document.
This level playing field makes the task of comparing doorsets with each other and with the client's requirements far more open and transparent. There are two categories in this product standard for external doorsets – mandated CE marked characteristics which will be listed in the Declaration of Performance of the doorset, and voluntary characteristics.
It should be noted that where permitted by local Building Regulations, the manufacturer has the option of making a "no performance determined (npd)" declaration against certain performance characteristics as indicated in the individual standards. It is therefore essential to check all CE marking characteristics claimed in the supplier's Declaration of Performance when comparing doorsets with each other. A declaration of no performance is a declaration, but not much use if you need a certain specification and a standard to meet on a project.