Shop Categories

Products Overview

Services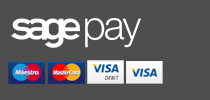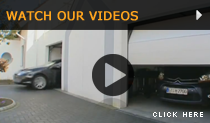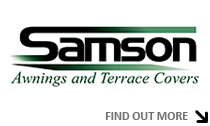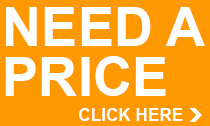 PRODUCT SEARCH
Carteck Sectional Doors

CarTeck sectional GSW-40 sectional doors have 40mm thick insulated panels, constructed of an outer and inner steel skin separated by a foam filled core, ideal for thermal and acoustic applications. This steel panel construction gives the sectional door tremendous rigidity and strength, these properties combine to give you probably the best security solution in domestic garage doors.
The strength of the sectional door panel itself is augmented by the lifting gear which utilises the fact that the door operates in sections that have at least 10 rollers holding the sections firmly within the track system when the door is locked securely behind our 2 point manual locking mechanism.
When the door is closed it is a fantastic barrier to sound, wind, rain and the cold and also makes for a very secure garage door capable of resistance to attempted forced attacks. The Carteck sectional door is a perfect solution for larger garage openings, right up to a massive 8500mm wide!
Click below to buy your Carteck Sectional Garage Door online now!

The CarTeck range comes in a range of 4 design finishes, all of which can be combined with any style or colour combination. The 'ribbed' design doors have 2 options for each model, smooth finish or a woodgrain finish within the steel face itself.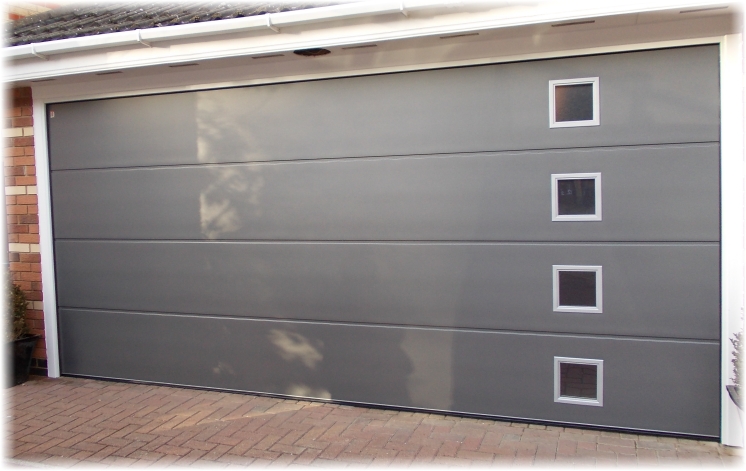 Colours
The standard and fastest colour for delivery will always be the white but colours can be selected from the "Trend" colour range or almost all RAL and BS colours are optionally available. Trend and RAL/BS colours are created by different processes and will result in a slightly different surface finish.
Trend colours are selected shades that have generally come to be considered as the most popular colours for garage doors. The colours are held as coated steel from which door panels are made to order. The process for creating the coloured steel involves coating the steel at the mill during rolling. As a result the finish is very uniform and has a low gloss finish.
The following colours are in the Trend colours selection: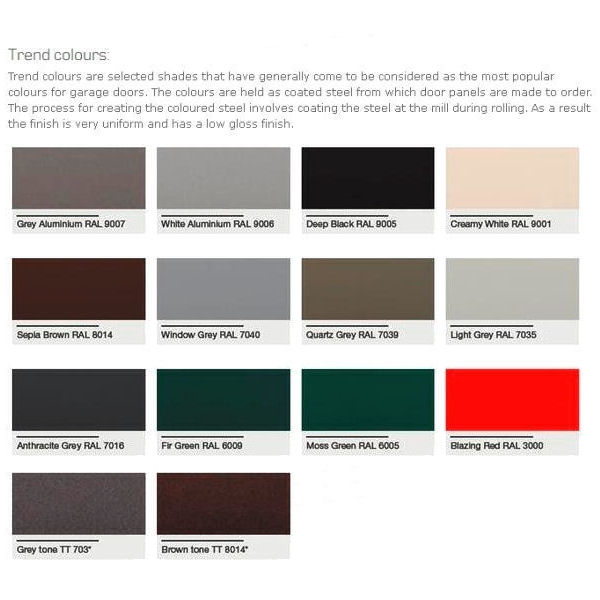 CarTeck Sectional Garage Doors from Samson Doors outclass other door competitors on a number of performance levels specifically:
SAFETY
Firstly and MOST IMPORTANTLY. Safety comes as standard with our sectional garage doors. Our springing system is completely concealed high up out of harms way, which is essential if you have children whose inquisitive nature means little fingers can find their way into everything. Our garage doors all come with interior and exterior finger pinch protection to prevent injury.
STRONG AND SECURE
All CarTeck sectional doors have 40mm thick double-skinned steel panels. In between the outer and inner skins there is a rigid insulating foam. This unique multi layered design results in our doors being tremendously robust and rigid making it extremely difficult for burglars to break through.
INSULATING
Due to the aforementioned special foam our doors are wind, weather and soundproof. At a time where we are all striving to save energy, for both our pockets and the environment our sectional garage doors are the perfect heat insulating solution.
YOU GET WHAT YOU PAY FOR!
Due to the superior materials, precision manufacturing and constant quality checks we can GUARANTEE reliability and long service life. This makes our sectional garage doors a worthwhile investment for every homeowner. A trus investment for yourself and your garage.
AUTOMATION
All electric operator drives match the door, are tamper proof, open and close the door quietly and smoothly and there is special automatic cut off that makes it extra safe when children are playing nearby. All our sectional garage doors can be fitted with remote control operators to make the very best of your door.
The range of access control methods is vast and we can ensure that your personal requirements for controlling your new door can be met.
NATIONAL INSTALLERS
We have partner garage door specialists across the whole country who are committed to superior customer service. They can provide a delivery, installation and maintenance service for your sectional garage door complete with personal after sales support.
ALMOST ENDLESS DESIGN COMBINATIONS
Design your new sectional garage door according to your wishes its highly likely we will be able to meet your requirements! You have a choice of various styles, designs, surfaces, in access of 200 colours, glazing elements and a whole pile of optional extras to play with.
If you do not see the design or colour in the brochure then it is best to ask, especially when it comes to window options which are almost limitless.