Domestic Steel Doorsets
Brand new range of high quality domestic steel doorsets from Samson Doors!
We are now offering domestic steel doorsets with higher specifications and are completely compliant with the current regulations.
These doors provide excellent levels of security and insulation, whilst enabling the steel doors to be specified and installed in areas which may not be previously associated with steel doors.

The brand new strong, secure and reliable GarageGuard steel doorsets are designed to protect your garage and any other outbuildings with a steel door designed around security, with various higher levels of security if required.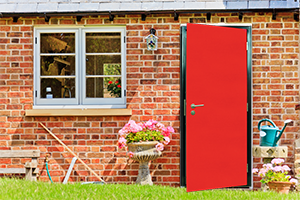 Beautiful finish, guaranteed durable construction, solid strong panel, certified locking system.
The Samson GarageGuard is a perfect compliment to any security rated garage door or security shutter system offering complete peace of mind that your building and garage contents are secured against would be intruders. This door is superior in all ways, particularly to any other steel door available in the UK at the same price point.
A double skinned 55mm thick steel doorset designed to last.
The Garage Guard is an external steel doorset designed specifically for the protection of garages and outbuildings with a standard security far higher than any other steel pedestrian door available in the UK.
LPS1175, STS202, SBD and PAS 24 versions are available if required.

The HomeGuard is a steel doorset designed to provide a one hour certified fire protection and is for use between your integral garage and main house.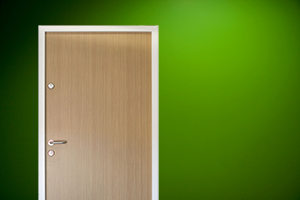 It has far higher levels of security than any other comparable door with multi point locking and a holiday locking mode, providing a second set of security bolts on a different cylinder.
Designed for entrances into your home from an integral garage or outside covered area.
55mm thick steel hinged door set with factory fitted 4 sided steel frame.
Made to Measure sizes as standard up to 1290mm W x 200mm H (Double door sets up to 2600mm W)— Perfect fit every time.
1 hour Fire Rated high security door for protecting your home.
Tested to BS 476 Parts 20 & 22 BS EN 1634.