Shop Categories

Products Overview

Services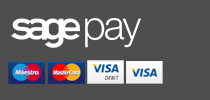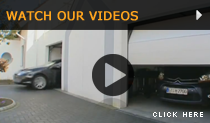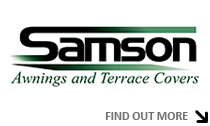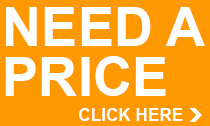 PRODUCT SEARCH
Gliderol Steel Roller Shutter Garage Doors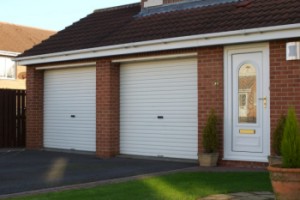 The Gliderol Rol-a-Door is a range of non-insulated single skin roller shutter garage doors (also known as the 'A' and 'AA' series of single and double width roller doors).
The curtain roll is continuous and all in one section rolling around a spring assisted barrel structure, it is one of the easiest roller doors to install as long as it is fitted behind a structure not inbetween.
Space saving roller garage doors available in an easy to operate manual version or with the complete luxury of touch-of-a-button automatic operation - you don't even have to get out of the security of your car to open the door. In a wide range of colours designed to match with modern windows, this door is an attractive complement to any home.
There are distinctive benefits to consider when purchasing a roller shutter garage door. In comparison with the traditionally popular Up & Over and Sectional garage doors, a Gliderol roller shutter garage door offers many more diverse qualities.

Contrary to the Up & Over garage door, a roller shutter door does not swing out in front of the garage when opening. It moves vertically upwards with ease into the space behind the lintel. This requires very little room and provides you with more space within the garage for storage. It also gives you more space on the driveway allowing you to park closer to the garage without leaving your car near to the street.
Unlike the sectional garage door, Gliderol roller shutter garage doors can be installed inside or behind the structural opening as well as in front for the insulated aluminium roller door with the optional roll hood cover. This opens up various design opportunites and can further enhance the way your home looks. When a sectional garage door is open, it requires room above the opening and above the garage area for the individual panel sections to sit; a Gliderol roller shutter garage door requires no headroom whatsoever behind the roll itself (usually between 300 and 450mm).

Gliderol Roller Shutter Colour Options
The Gliderol Rol-a-Door is plastisol coated in a tough grained finish as standard, it is available in 10 alternative colours as standard. It is also available in 3 woodgrain laminate finishes*. The inside is always a light grey colour.
| | | | | | | |
| --- | --- | --- | --- | --- | --- | --- |
| White | Honesty | Goosewing Grey | Merlin Grey | Navy Blue | Olive Green | Burgundy |
| Juniper Green | VanDyke Brown | Black | Golden Oak* | Rosewood* | Mahogany* | |
Ordering Width Requirements for a Gliderol Steel Roller Door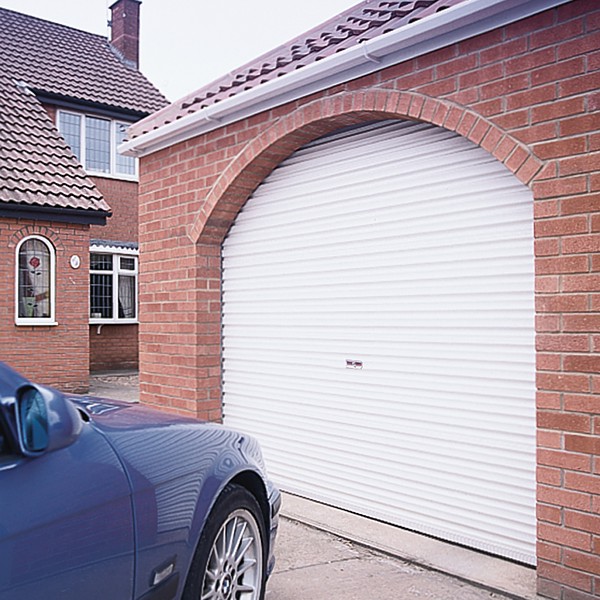 'A' Series Door Width
Opening Width PLUS 50mm (2") minimum
'AA' Series Door Width
Opening Width PLUS 100mm (4") minimum
Windlock Specification
('AA' doors only)
Opening Width PLUS 100mm (4") minimum
Space Saving
The non-insulated steel Gliderol roller shutter rolls up vertically and does not swing out in front of the garage. You can park right up to the door and have more storage space in the roof of the garage.
Easy to Operate
Easy to open and close with minimum noise and friction giving reliable performance at all times.

Security
Unique profile and aluminium bottom rail reinforce our roller doors against intruder penetration.

Minimal Maintenance
No oiling or greasing, just an occasional clean of the guides with white spirit and the door surface with warm soapy water.

Weatherseal
Durable weatherseal on the underside of the door prevents leaves and other undesirable materials entering your garage from outside.

Locking
The double-sided locking system is operated from the central handle and locks from both the inside and outside of the door.

The TOTAL width required for installing a Gliderol roller door is wider than the ordering sizes as there are fixing lugs on the side tracks and the barrel support brackets to consider and generally you allow 90mm either side for a series 'A' and 125mm either side for a double 'AA' series. For the windlock version allow 140mm either side.
The headroom required internally for the curtain roll is over and above the guide height for ordering but you have a fair degree of flexibility in installation of these doors and can cut the guides on site if required and adjust as necessary during installation.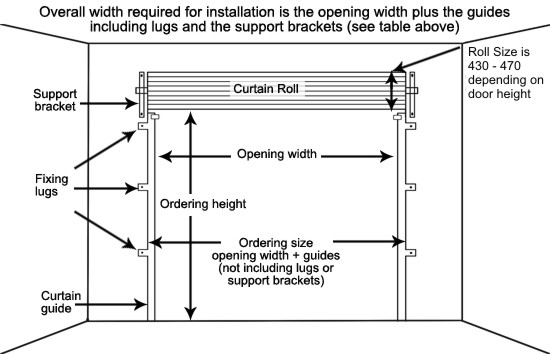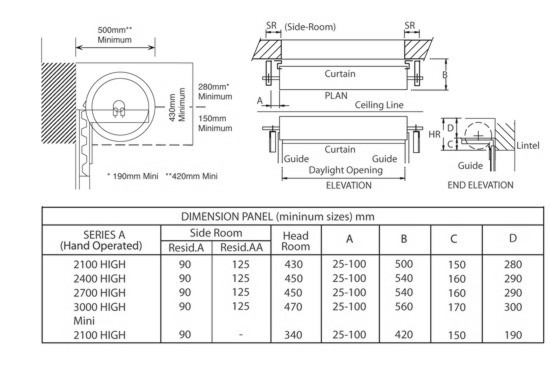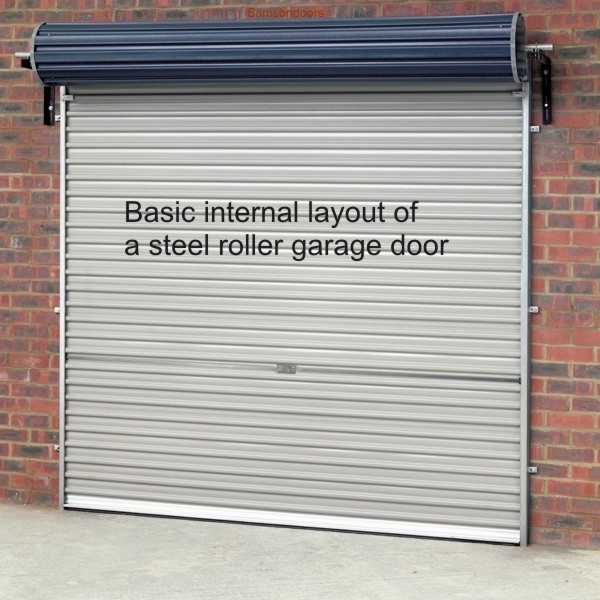 Not what you're looking for? View our entire range of Garage Doors