Shop Categories

Products Overview

Services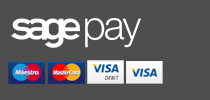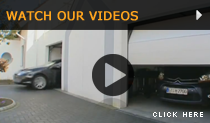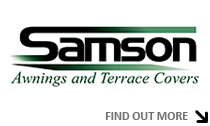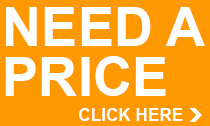 PRODUCT SEARCH
Hörmann DD Roller Door
Decotherm Aluminium (A)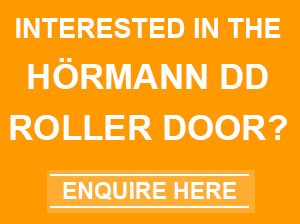 New innovative rolling shutter generation for door openings up to a width of 12000 mm
The robust design of the Hormann DD Roller door range allows for door openings up to a height of 9000 mm, with low siderooms and lintel fitting coupled with the flexible operator fitting allow for installation even in tight spaces.
With standard power limit that offers the highest level of safety when opening and closing, including WA 300 R S4 operator for up to 300 door cycles (open / close) per day making this roller door have low noise due to the "soft start" and "soft stop" technology.
As a standard both the Aluminium and Steel door comes with:
Double Skinned Curtain - Providing an all-round tight fit. This is ensured by a frost-proof flexible lip seal along the bottom edge, a flocked special material at the lintel, as well as a fine bristle seal in the side guides (Please note: the plastic runners and brush seals are only available in the Aluminium side guides ensuring a quiet and smooth operation)

Wind Lock - Robust wind lock end pieces and deflection-resistant bottom profiles enable your door to withstand high wind loads.

Finger Trap Protection- Black plastic strips on the edges of the side guide protect against cuts.

Anti-Fall Safeguard - Separate catch safety device for chain drive and tubular operators. Just like the integral version, this version is a high-performance device that responds as soon as the speed limit is fractionally exceeded.
Decotherm (A)

The intelligent lightweight profile made of aluminium rolls up especially quietly and with minimum abrasion. Either with a bright-rolled surface or colour coating

Decotherm (S)

Galvanized special steel makes these profiles especially resistant to damage caused by transport, fitting and operation. Either with or without colour coating.

HR 116 Aluminium

The robust profile HR 116 A is ideal for industrial halls with large structural openings. The Stucco-textured surface features a special texture that makes your door less sensitive to visual damage.
Operation
The Direct Drive Operator comes as standard and is ideal for small to medium sized rolling grilles. Equipped with integral catch safety device.
Optional ZAK system has a ZAK gearbox on either side, so the barrel moves away from the lintel on opening and towards the lintel on closing. The ZAK system reduces noise, abrasive wear and required headroom as well as improving sealing in the lintel area.
The ZAK XL is ideal for large doors with chain drive operators.
There are 3 types of operator that will be suitable for the SB HR 120 Roller Grille:



Narrow aluminium side guide

Only 80 mm side space requirement for all door sizes

Fitted quickly and easily directly to the building structure without anchor technology

2-part design from 6000 mm door height for better handling during transport and fitting

Harmonious unit of side guides and preassembled aluminium subframe profiles

Easy fitting through an adapter groove in the profiles

Limited sideroom

Bearing side max. 180 mm

Operator side max. 280 mm

Guide channel that is gentle on the door

Less wear on the door curtain due to newly developed metal holders with polyamide sliding surfaces

Service-friendly, easy dismantling

Curtain and operator cover

The door barrel is protected from dirt and adverse effects of the weather by the PVDD curtain cover

As trap guard for doors less than 2500 mm high

Can be extended by the VDD operator cover (closed unit: support brackets, curtain and operator)

Made of galvanized sheet steel for use as an external rolling shutter

Easy fitting

The door components can easily be positioned on the building structure using the metre line and console template

Ready-to-fit unit consisting of curtain, barrel and support bracket (standard)

Side guide markings for quick adjustment of the door's end-of-travel positions

Stackable packaging units to optimise transport and logistics
Colour and Finishes
Colours are often underestimated when purchasing large products. In modern industrial and commercial architecture, coloured shutters are increasingly used as key design elements. Primarily due to their vast size, rolling shutters already play a key role in determining the visual appearance of the facade.
Additional Options
The DD Decotherm (A) & (S), HR 120 (A) & (S) and the HR 116 comes with a number of optional features including Side (Wicket) Door and the additional safety option of a *Side Trap Guard
*A cover made of a special rigid fabric that prevents operators from reaching into the hazard area where the doors rolls up.