Shop Categories

Products Overview

Services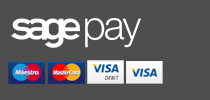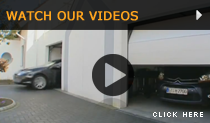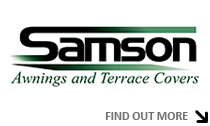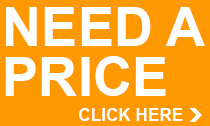 PRODUCT SEARCH
Return to Industrial Roller Shutters index

Hormann Decotherm Industrial Roller Shutter

The insulated Decotherm is a new and improved addition to the Hormann roller shutters range. Incorporating the thoroughly optimised profile geometry with the strength of steel alloys and a special aluminium material, the technology involved in this roller shutter is clear for all to see.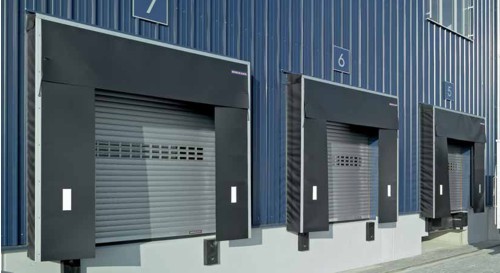 Ingenious simplicity available in aluminium & steel
Extremely good roll-up action is guarenteed by the concave interior and exterior surfaces of the Decotherm. A flawlessly designed set of hinges minimise heat loss and create a connection between the curtain and barrel without the usual pressure and wear marks.
Hormann Decotherm Colours

Colours are often underestimated when purchasing large products. In modern industrial and commercial architecture, coloured shutters are increasingly used as key design elements. Primarily due to their vast size, rolling shutters already play a key role in determining the visual appearance of the facade. This is why we offer you rolling shutters and rolling grilles in over 1000 colours based on the RAL and NCS colour charts.

If you don't like any of our suggested colours below, More than 1000 colour shades are possible - click here to view all colours!
Grey White


RAL 9002

White Aluminium


RAL 9006
Grey White (RAL 9002) and White Aluminium (RAL 9006) are the standard colours for all of our industrial roller shutters.
Preferred Colours
Flame Red


RAL 3000

Azure Blue


RAL 5009

Gentian Blue


RAL 5010

Leaf Green


RAL 6002

Pebble Grey


RAL 7032

Terra Brown


RAL 8028

Grey Aluminium


RAL 9007
For more information on roller shutters, contact us via email or phone us on 0800 328 6250
To view in our online shop, click here >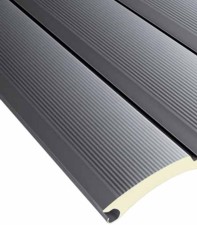 SB Roller Shutter Size Range:
Aluminium & Steel
5000mm x 4500mm max.
Classic Roller Shutter Size Range:
Aluminium 4000mm x 4000mm
Steel 10000mm x 9000mm
Classic Roller Shutters
Aluminium or Steel

Large Industrial Roller Shutter Installations
Samson Doors specialise in the supply and installation of uniquely made large roller shutters to various buildings such as aircraft hangars, car ports, factories, storage facilities and large manufacturing buildings.


Operator
The Direct Drive Operator comes as standard and is ideal for small to medium sized rolling shutters and grilles. Equipped with integral catch safety device.
Optional ZAK system has a ZAK gearbox on either side, so the barrel moves away from the lintel on opening and towards the lintel on closing. The ZAK system reduces noise, abrasive wear and required headroom as well as improving sealing in the lintel area.
The ZAK XL is ideal for large doors with chain drive operators.

SB Roller Shutters
Aluminium or Steel

Operator and control included!
WA 300 R S4 Operator with soft start and soft stop functions to ensure quiet door travel, reducing wear on the door and operator.
Tension spring assembly
The innovative tension spring assembly assists during manual opening and closing. Therefore rolling shutters and rolling grilles can be operated with little force.
Chain Hoist
The SB rolling shutter and rolling grille can also be easily opened and closed via the interior and exterior handle. Operation is particularly easy with an optional chain hoist, which is recommended for doors higher then 3500mm.


Hormann Decotherm Frame Profiles
The Decotherm is available in Aluminium and Steel profiles.


Aluminium


Decotherm A







The intelligent high-tech profile made of aluminium rolls up extremely quietly with minimum abrasion due to its light weight. It is available with either a bright-rolled surface or with a colour coating - view our Colours section!

Steel


Decotherm S

Special "full hard" steel makes these profiles resist damage caused by transport impact, fitting and operational wear & tear. Available with or without a colour coating - view our Colours section!

All Decotherm profiles are coated with a protective paint which makes them resistant to adverse weather conditions. Polyamide particles embedded in the colour coating improve the sliding characteristics of the profiles and thus effectively reduce abrasion and noise.

Technical Details
Decotherm A
Decotherm S

(view in our shop) >

(view in our shop) >

Material

Aluminium

Steel

Surfaces without colour coating

Bright-rolled with transparent protective paint

Galvanised with transparent protective paint*

Surfaces with colour coating

Exterior and interior with identical colour coating to choose

Exterior and interior with identical colour coating to choose

Standard colours
RAL 9002
RAL 9006
RAL 9002
RAL 9006
Preferred colours

-

x

Special colours

-

x

Profile height

109mm

109mm

Curtain weight

approx 4.2kg/m²

approx 10.3kg/m²

Wind load class 2 up to a width load of

5000mm

10000 m

Heat transmission EN 12428 (single profiles)

4.6W/(m².K)

3.9W/(m².K)

Door type
SB Rolling Shutter
Classic Rolling Shutter
SB Rolling Shutter
Classic Rolling Shutter
Windows

x

x

Ventilation slots

-

-
x = optionally available | - = not available