If your order was placed prior to this date, you will receive confirmation regarding the type of hinges included with your purchase.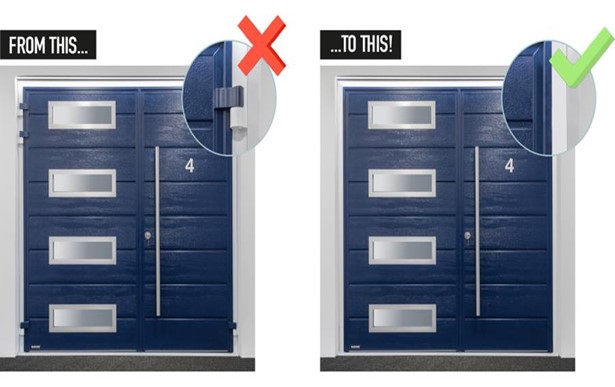 This enhancement brings forth several benefits for both installers and users.

1. Simplifed trimming: With hinges hidden away from the frame's edge, adjusting and trimming the door's opening become a hassle-free task.
2. Easy Adjustment: The new concealed hinges only necessiatate two per door leaf, ensuring swift and uncomplicated adjustment.
3. Elegant Apperance: The removal of visible hinges results in ultra modern and sleek appreance for the garage door.
4. Enhanced Secuirty: By eliminating externally exposed hinges, a potential weak point for unauthorized access or forced entry is eliminated, which enhances security.
5. Wider Drive Through Space: The concealed hinges contribute to an improved drive through width, offering up to an 80mm increase compared to surface-mounted hinges.
And the best part? As concealed hinges become standard offering, customers will enjoy this upgrade at no extra cost. It is complete FREE for you! If you still prefer surface-mounted hinges, kindly make your request to the supplier.
You could find how to adjust the new concealed hinges here: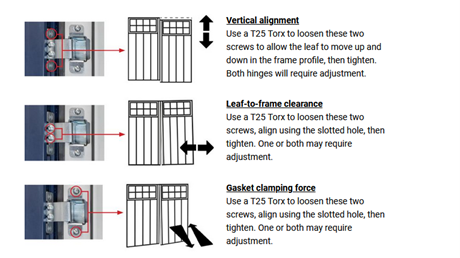 For additional guide, you could also watch this adjustment video:
Should you have any enquiries regarding this innovative upgrade, don't hesitate to reach out our team at 01933 445580 or click here to fill out our contact form.