PRODUCT SEARCH
Samson Online Shop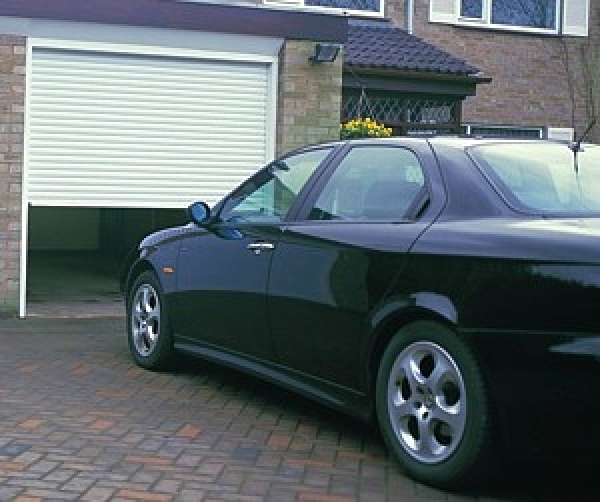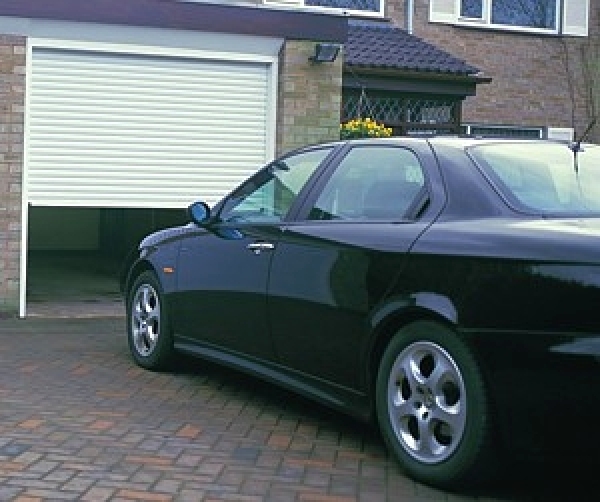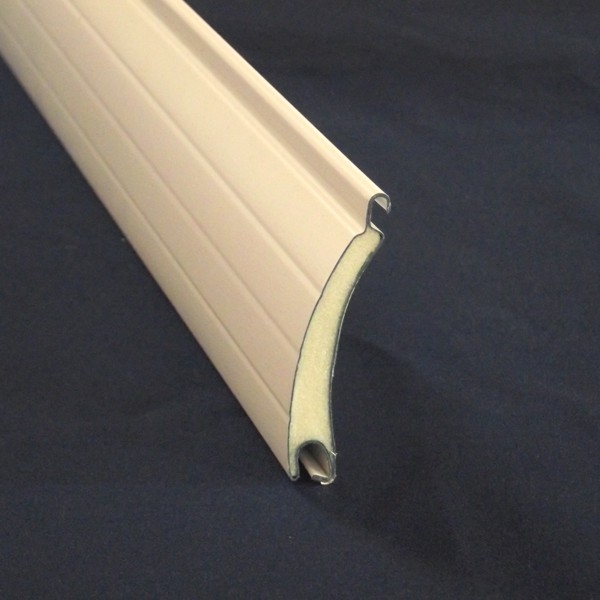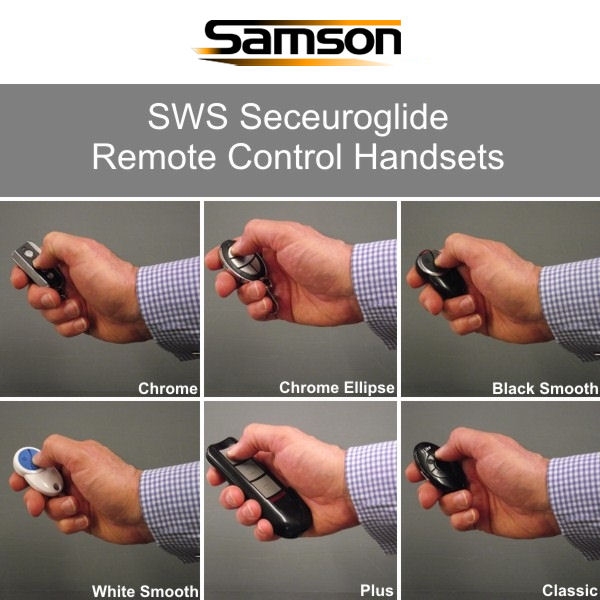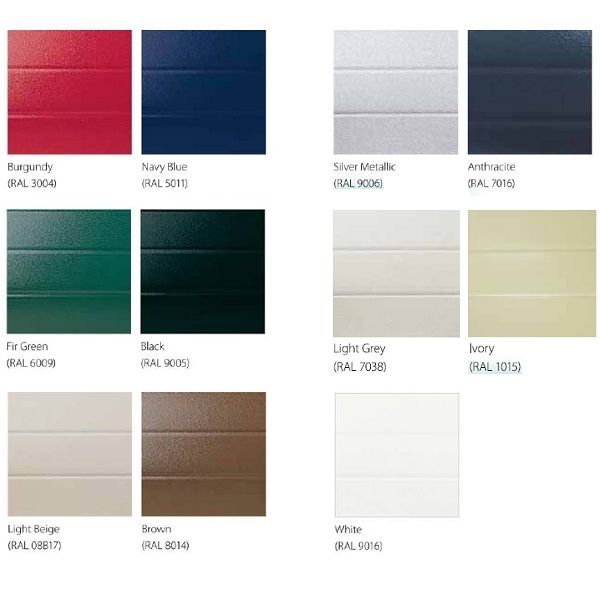 Compact
Roller Garage Doors - Insulated
Half Box - Colour Finish
Material: Aluminium
Gear Type: Roller Shutter


Web Price: £1,067.00
(Excluding VAT and £1,280.40 Inc. VAT)
Description

Specification

Installation

Warranty

Measure
Description
The SeceuroDrive motor now comes with a 7 year warranty. SeceuroGlide Roller Garage Doors now come with the SeceuroDrive motor as standard.
The Seceuroglide Compact has been designed by SWS especially for garages with severley limited space above the opening.
The Compact utilises an insulated double skin aluminium slat that is significantly narrower than the standard Seceuroglide. This allows a tighter, smaller coil requiring just 8" (205mm) of headroom.
The versatile Compact can be fitted in front of or behind the garage opening or inbetween if required. 2 specifications are offered to cover all these options:
1. Half hood (fascia and top section only) option providing a 90 degree folded aluminium section to form a fascia to the front and a section on top for stability. This option works for behind fitted or inbetween fitted doors.
2. Full hood cover option providing the 90 degree section and another section with two 45 degree folds to create a complete hood cover for the roll. This option works for externally fitted doors as well as inbetween or behind.
Standard package:
Each door is supplied as standard with a SeceuroSense receiver with built in courtesy light, your choice of two key fobs an optical safety edge and an internal manual override.

For further information, please click here >

Standard Colours:
White
Brown
Fir Green
Light Beige
Light Grey
Teak is no longer available
Ivory
Metallic Silver
Anthracite
Burgundy (new for 2013)
Navy Blue (new for 2013)
Black*

*please note black doors are supplied with white guides and hood as standard. Black guides and hood can be ordered at an extra cost of £59 plus VAT per door.
Specification
Vision slats are NOT available on the Compact.
> Please note the SeceuroGlide Compact will NOT require an anti-fall back device.
> The minimum ordering width for SeceuroGlide Compact is 1050mm over guides.
> SeceuroGlide Compact internal comes with a half ° facia as standard
> SeceuroGlide Compact external comes supplied with a 'full box'.
> The Compact is a lower security design than the standard SeceuroGlide and is unsuitable for exposed locations - other products are available for this application - ask for details.
> Guides and head plates are supplied powder coated as standard. Black doors are supplied with white box and guide rails, however Black powder coated finish is available at an extra charge
> Remote control also available with a pre-wired RCD for a surcharge.
> To ensure compliance with the Construction Products Directive SeceuroGlide Compact must be installed with either a SeceuroSmart remote control or a 'hold-to run' switch or key switch.
> We recommend the use of photo cells in addition to the standard bottom slat sensor in garages where a vehicle will be parked close to the door. Where a door opens directly onto a pavement or in a public area, a combination of bottom slat sensor and photocells is a statutory requirement.
> Unless requested otherwise, when installed internally, tubular motors will be fitted on the left hand side of each door (when viewed from inside the garage looking out). Alternatively, unless requested otherwise, when installed externally, tubular motors will be fitted on theleft hand side of each door (when viewed from outside the garage looking in).
> Marking may occur at the top of the concave (coil) side of the curtain over time. This is unavoidable and due to prolonged contact with the locking system.
> SeceuroGlide Compact Mahogany and Golden oak textured woodgrain doors are supplied with matching bottom slats and brown inner face, guides, end plates and half box as standard.
Security and resistance to high winds
Despite being slimmer than standard SeceuroGlide doors, Compacts also offer excellent security against intruders, combining a sturdy locking system, rolling code remote control technology and tough extruded aluminium, independently tested to a minimum Class 2 wind resistance classification, which is equivalent to 59mph winds (Force 10 Storm).
The Drive Through Width (DTW) when using 60mm guides is equivalent to Over Guide Width (OGW) minus 120mm.
The Drive Through Height is equivalent to 50mm less than the Guide Height.

Magnet Kit (EC726O0):
To be used when a door is fitted on an uneven floor.
When the door is down the uneven floor can compress the rubber chamber causing an obstacle signal to be generated. This would cause the door to reopen slightly. To stop this from happening, a magnet and sensor can be fitted to the door, which deactivates the safety edge before it hits the floor preventing the reopening.
Double doors may be more susceptable where the floor can be a lot higher in the middle of the opening.
Installation
Ordering Details
Seceuroglide Compact roller doors are ordered just like the standard Seceuroglide with the width being ordered as the Overall Guide Width and the guides are always 60mm each side. The height is the Guide Height which is the height of the guides excluding the roll/endplates which is always 205mm on a Compact roller door.

Example: A 2350mm wide x 2100mm high order size will give you a door opening size of 2230mm wide and an overall height of 2305mm with the roll/endplates and hood if applicable.
Warranty
All Seceuroglide products are guaranteed against defect of material or workmanship by SWS UK subject to correct installation, maintenance and operation for a period of 5 years from the date of purchase.
In addition Mahogany and Golden Oak textured woodgrain finishes carry a limited 10 year guarantee.
The SeceuroDrive electric motor carries a 7 year warranty.

Measure