Shop Categories

Products Overview

Services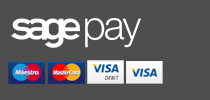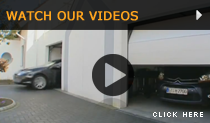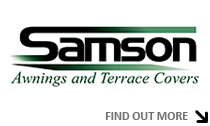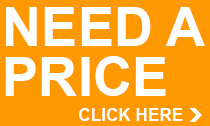 PRODUCT SEARCH

Samson Awnings | High Quality Outdoor Living Products | Beautiful Range of Vast Products
Transform any outdoor living space with a beautiful shading solution from our sister company, Samson Awnings.
Samson Awnings was originally established in 2005 as a family-run business, and have since created an experienced and expert team that specify and install beautiful outdoor living products to a consistently high quality.
We supply and locally install a vast range of high quality outdoor living products for both domestic and commercial purposes.
Specialising in retractable awnings, glass verandas, polycarbonate roof systems, umbrellas, retractable roof systems and glass rooms, we are able to recognise and specify the most ideal solution for you and your premisis.
We work with some of the biggest European manufacturers that we have selected to work aside as they produce unbeatable, quality products.
Please note that the following links lead to www.samsonawnings.co.uk
CONTACT US!
If you are interested in how you could transform your outdoor living space, don't hesitate to contact Samson Awnings!
They can be e-mailed via enquiries@samsonawnings.co.uk or called on 01933 274 276. Click the button below to visit the Samson Awnings website!