Shop Categories

Products Overview

Services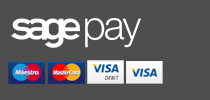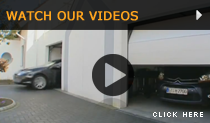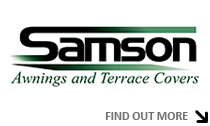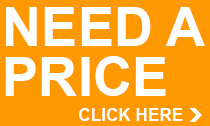 PRODUCT SEARCH

The Samson Seceuro Roller Shutter Door Range
The Seceuroshield 75
This is the most original steel industrial roller shutter door with a very wide range of uses in the commercial, domestic or industrial sectors. It uses one of the most popular slat types for the UK market, a 75mm 'scrolled' steel lath in a single skin galvanised steel construction. With the 75 range and its alternative 77, 100 and 95, these are the doors to use.
The quality of these steel slats can vary considerably, as well as the guage of thickness, so be wary of inferior quality slats in these doors as they will lose quality if not maintained correctly, as well as careful purchasing as the slats roll over each other during operation so it needs to be durable from the start.
Sizing
The SeceuroShield 75 is now available in either a 'Continental' version (smaller sizes) and now a more 'traditional' shutter version, still using a single phase electric tube motor, but using an industrial style set of guide options and a larger barrel to provide widths up to 7000mm and heights up to 5000mm. This is a great roller shutter door for most applications where single phase power is only available and where there may be some restrictions in the installation zone. It is for low to medium daily use and where high usage is required you need to look at 3 phase motors and the SeceuroDoor range of doors.
The 'traditional' shutter version is a stronger overall construction, more suited to the larger sizes and the Continental design is better for small to medium sized applications and when a neater overall finish may be required with the finer detail.
Variations
The SeceuroShield 7501 is a security rated roller shutter door tested by an independent body to Loss Prevention Standard 1175-1 (LPS1175-1). This makes this door a 'Secured by Design' specification to provide peace of mind that you have made an effort in using a roller shutter that is tested to a level to resist attempted break ins. The door has to be installed in a particular set way and has reinforced components to enhance security.
The SeceuroShield 75 Vision is exactly the same in all respects with the 2 options for side guides and endplate configuration but uses a perforated steel slat to provide 25% vision through the curtain when closed. This is ideal for large shop window security or openings where some minimal vision, light or ventilation may be required. The curtain types can be mixed of course to have only a section with the vision slats fitted at whatever height required.
Apart from the 7501 all these SeceuroShield models can be controlled by many various methods including remote control. The method of control and levels of safety devices incorporated all depend on the application and environment.
These roller shutter doors are one of the highest quality specifications in the UK and will provide many years of trouble free use. The tube motor single phase drive is recommended for a low to medium use application where the door will be operated somewhere around 2-20 times a day although exact details can be provided with the specification once decided.