Samson Outdoor Living
PRODUCT SEARCH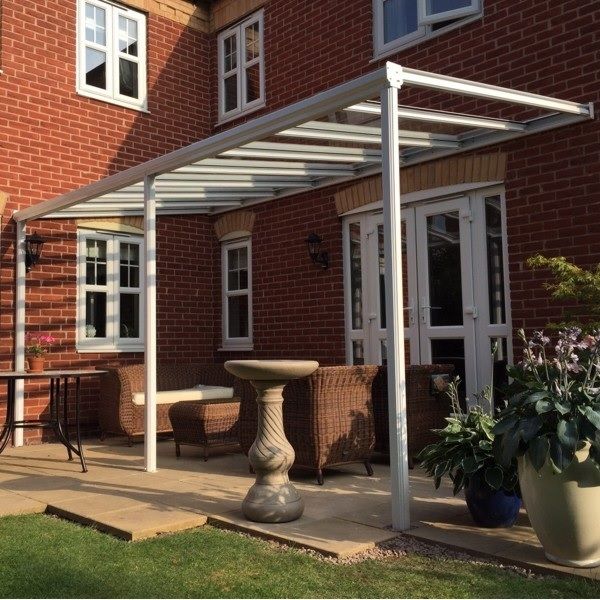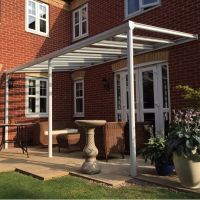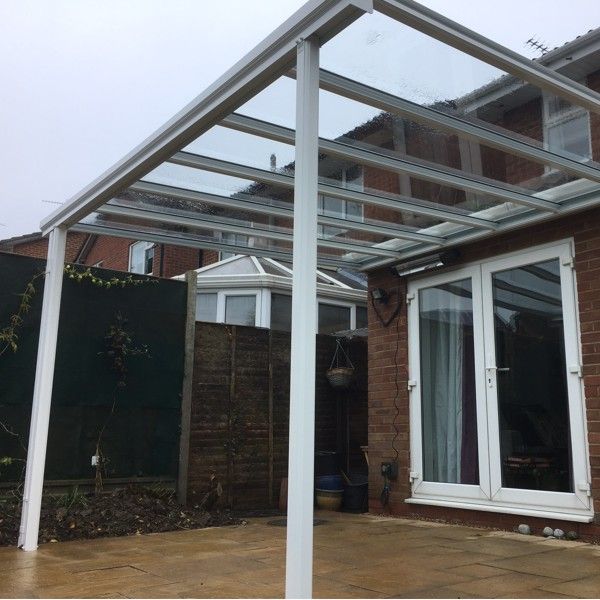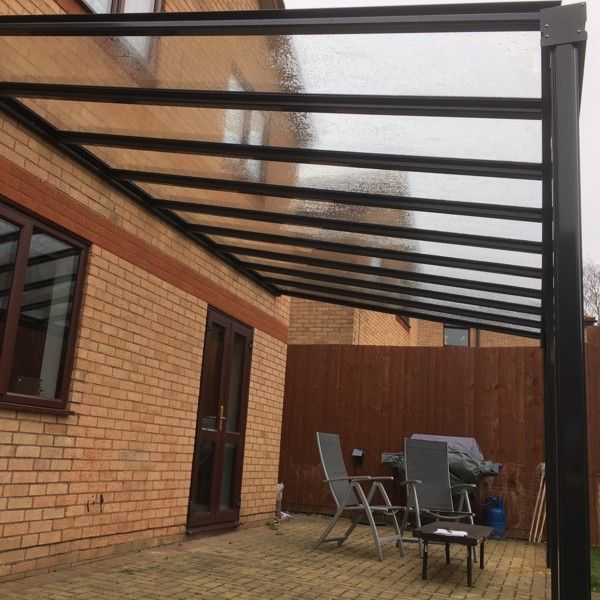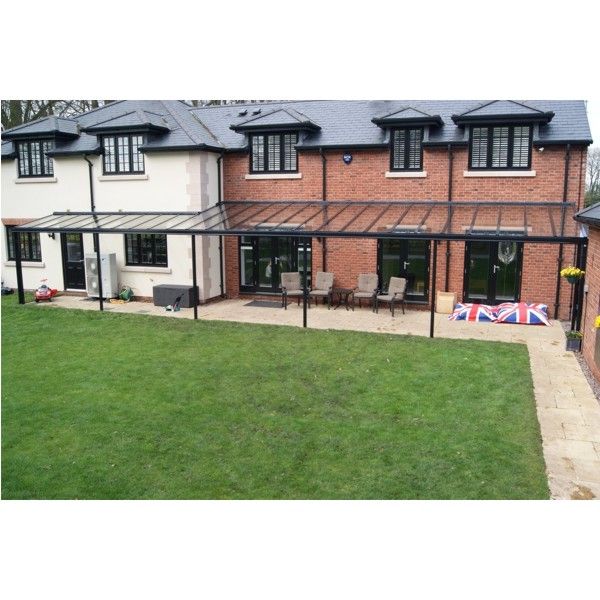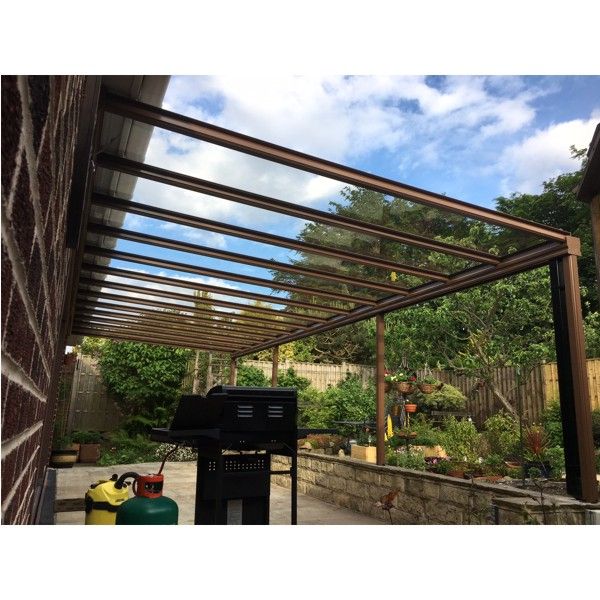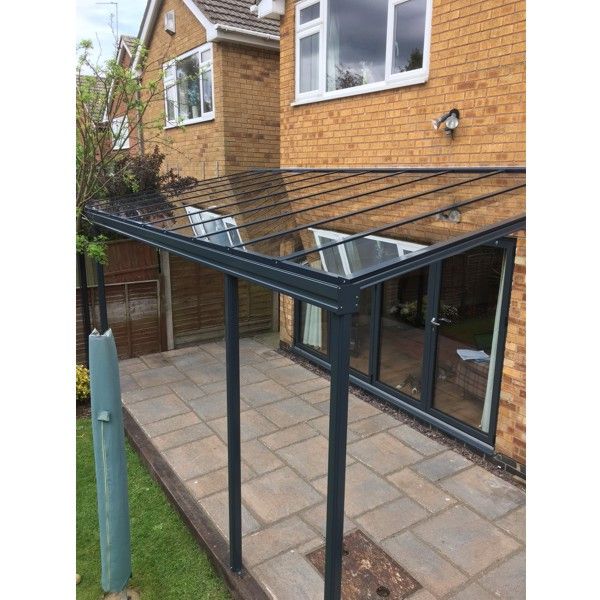 Alternatives to this product
Background Information about this Product
Simplicity 6 Glass Veranda
Glass Verandas
Glass Veranda - Made to Measure
Material: Aluminium
Gear Type: Terrace covers


Web Price: £834.00
(Excluding VAT and £1,000.80 Inc. VAT)
Description

Specification

Installation

Warranty

Measure
Description
The Simplicity 6 Glass Veranda is a stylish veranda, canopy, car port or glass room system that is glazed with a choice of 6mm toughened glass or 6mm solid polycarbonate in the roof itself. Price includes 6mm clear glass.
The lightweight design lends itself to many properties old and new. The pitch of the roof can be chosen to suit with a simple wall palte fixture and front suport posts which can either be concreted directly into the ground or bolted to a concrete pad formed in the ground.
Rainwater is collected in the front gutter profile to be directed to one or any/all of the posts used in the front support.

The glass roofing reduces the noise during a downpour and is also easy to clean.
The framework structure is all aluminium as standard with options for a 'Victorian' upgrade incorporating decorative cast sections at the top of the posts and increased detail and width in the lower half of the support posts.

It is a canopy system made to order in width and projection with a built in rainwater guttering system discreetly built into the front support profile section.
The rainwater is directed down the front support legs as required either stright into the hollow aluminium leg or using plastic downpipe internally which can then be directed out as required at whatever height suits.
Specification
The Simplicity 6 has a special temperature control, the unique blue tint keeps the temperature under the canopy cool whilst still letting light through.

All front legs are provided as 3000mm for easy cut-down on site during installation

Available up to 3.2m projection. Larger projection up to 4m are available with the Simplicity Xtra system. POA.

Integral aluminium guttering.

Standard colour finish is white for stock framework. Wide range of colour options, the aluminium frame can be finished to any BS or RAL colour.
Choice of Glass or Polycarbonate – Choose to have the Simplicity 6 covered with either 6mm solid polycarbonate, 6mm toughened glass or 6mm toughened, self cleaning glass.
UV Activated Self-Cleaning Glass – The 6mm self-cleaning toughened glass has a UV activated special coating that is applied during manufacture that breaks down organic dirt which is then washed away by the rain. Only a small amount of UV is needed to activate the special coating so that your canopy remains clean even on cloudy day.
Toughened Glass – Both glass options are toughened during manufacturing and achieve Class 1 BS EN 12600 for impact performance.
Polycarbonate – The 6mm solid polycarbonate is vandal and shatter resistant.
Low Maintenance – All roof options are low maintenance, particularly the self-cleaning glass, which means less cleaning is required, saving you time and money.
Simple Fixing System with Minimal Parts – For a simple and speedy installation.
Low Profile – The Simplicity 6 can be fitted in height restricted areas.
Integral Aluminium Guttering – Creates a sleek, modern design which is stronger than external guttering systems and saves time on installation.
The Victorian Upgrades are easy to install and can be powdercoated in any BS or RAL colour to match.
Infrared Heaters – Add Wall Mounted Infrared Heaters to your veranda to create a warm and cosy atmosphere.
Lighting – Add stylish, efficient lighting for the complete finish, maximising the use of your canopy or veranda.
Installation
Simple fixing system for a speedy installation. With its low profile, it can be installed in height restricted areas.


Warranty
Full 10 year guarantee. (not including glass sections)
Measure
Once the width and projection is decided we will decide and calculate the roof pitch before manufacturing and confirm with a drawing.
Most verandas are positioned to have any doors to the house centrally positioned with sufficient width to either side to give sufficient cover to protect from rain falling at an angle in windier conditions.