Shop Categories

Products Overview

Services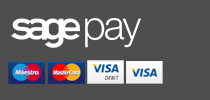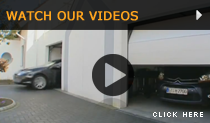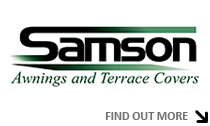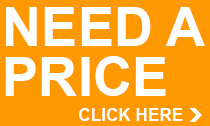 PRODUCT SEARCH

SeceuroVision 75 See-Through Security Shutters

The SeceuroVision 75 is manufactured to provide for medium security office, commercial and industrial applications. It is a continental style steel security roller shutter which features a single scrolled steel slat, a neat continental style head box and aluminium guides for higher grade installations. The slat is larger then most of the other Seceuroshield shutters and this has been designed for larger window and door sizes in high street retail and commercial applications, quite often where one large shutter is to cover a doorway and one or two windows at the same time. The continental style guides also help make this a far more attractive window shutter than the general galvanised steel shutters seen where price was obviously the leading factor and in many cases has ruined the shop front. This shutter is ideal for signwriting and making more of the premises being protected.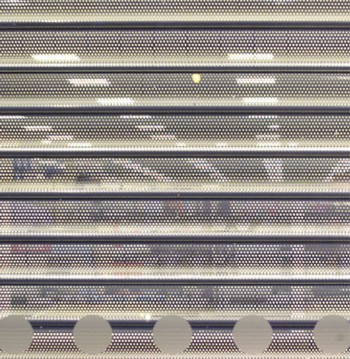 The SeceuroVision 75 uses a high quality single skin scrolled steel slat in various guages of steel depending on the width required. The bottom slat offers a choice of a galvanised "L" or "T" section, however a safety edge is only available on the "L" section. The safety edge should always be used when the door is to be remote control operated or cannot be seen from the point where the shutter is controlled.

The SeceuroVision 75 uses the standard UPH 250 guide rail.

The UPH 250 is recommended for wider shutters with higher security requirement with 250mm, 300mm or 350mm endplate and box cover.
It consists of extruded aluminium with an integral box section for reinforcement and to facilitate fixing. It also has a high density 4mm or 7mm pile brush insert for quiet and smooth operation. Many cheaper security shutters can rattle terribly in higher winds and when people lan on them.

The dimensions for the side guides are 90mm wide x 34mm deep and shown to the right here in an image.

This guide rail on the SeceuroVision 75 is available in the stock colours of white and brown.

The shutterbox is constructed using galvanised steel end plates powder coated to match the box colour with two piece roll formed aluminium casing all powdercoated to match or contrast the main curtain colour. Signwriting of course is often placed onto these hood covers, being high up with a flat surface protruding. Shutters with a 350mm box will be supplied with a three piece casing.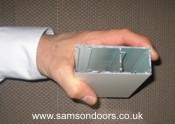 A box extension is required on built-on SeceuroShield 75 shutters when the curtain weight exceeds 172kg on a 4" axle and 134kg on a 5" axle. The Seceurovision curtain is now available in
several standard powdercoat finished colours for the same price as a standard galvanised finish. These colours are white (RAL 9010), brilliant white (RAL 9016), black (RAL 9005), brown (RAL 8014) and cream (RAL 1015). The guides and hood are also prefinished for a far more attractive overall appearance than basic galvanised shutters. almost any colour is available on request for co ordination with corporate colours or simply blending in with the surroundings as much as possible. Signwriting on the actual curtain can also enhance your premises and provide extra branding 24 hours a day as shown below: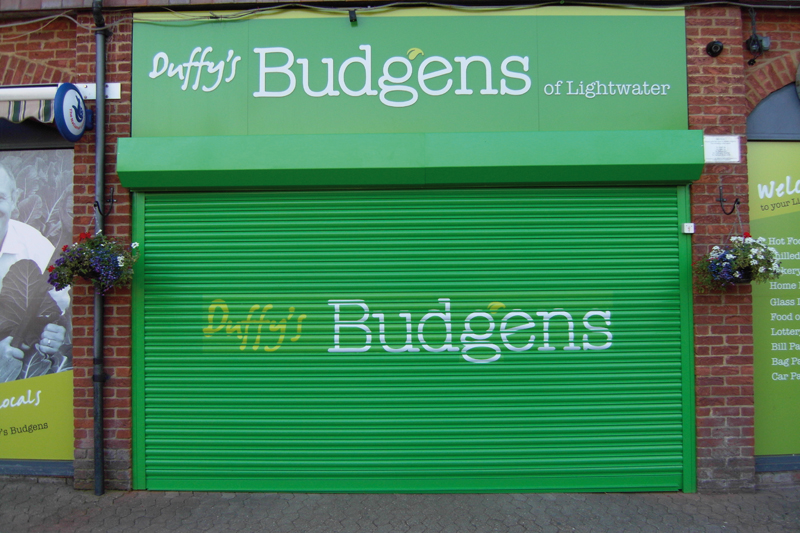 The SeceuroVision 75 is also available with an Espagnolette lock and a plastisol curtain in a wide choice of colours if required.
Min Width: 1000mm
Max Width x Height: 6000mm x 3400mm
Max Area: 15sqm
Material: 22swg Steel / 8kg/m²
Manual or electric operation are both possible with the manual operation limited in size due to weight. The electric shutters use an internal tube motor drive system and can be fitted with a remote control receiver to enable the use of wireless control systems.
The basic operation for most shop shutters tends to be an internal rocker switch so you can leave the premises by another exit, or an external key switch if the last point of exit is via the security shutter. Usually the key switch is secured again inside a lockable steel box housing and located to one side of the shutter as high as possible.

A manual override system is essential of course in case of a power or motor failure to ensure you can still operate the shutter to gain access.
Battery back up systems are also available if you do have regular power cuts or the shop opening is critical timing.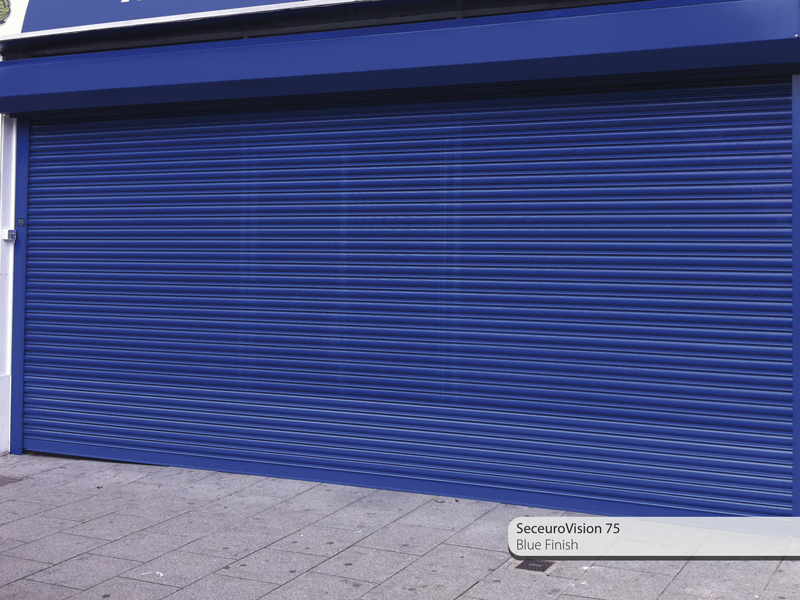 Other Security Shutter Options with Vision: