Shop Categories

Products Overview

Services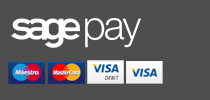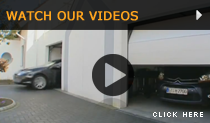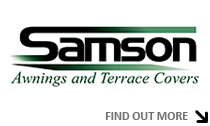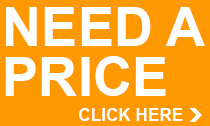 PRODUCT SEARCH

Seceuro Vision 800 See-Through Security Shutters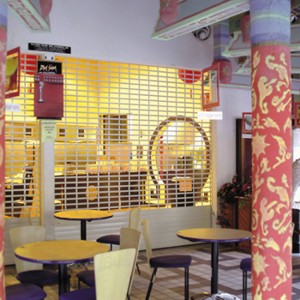 The SeceuroVision 800 possesses a strong extruded aluminium profile making it suitable for retail, office and commercial applications. It offers an impressive 62% vision when fully closed allowing retail outlets to maximise both vision and security within the premises.
The SeceuroVision 800 can also be mixed with solid profiles such as the optional clear polycarbonate insert option. This enables the SeceuroVision 800 to maintain its 62% visibility whilst offering external weatherproofing and a physical enhancement the security of the shutter.

The slats are available both fully and partially punched, with a polycarbonate glazing insert option.

The major strength of the SeceuroVision 800 is its ability to meet the demands of crime fighting whilst offering a very minimal visual obstruction to window shoppers. Due to the distinctive high levels of visibility it offers, many premises searching for a less confining security outlook find comfort in the SeceuroVision 800.

The SeceuroVision 800 can have 2 operation function. These are spring & lock operation and electric operation.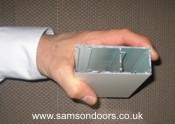 The SeceuroVision 800 uses the UPH 250 guide rail. The UPH 250 is recommended for wider shutters with higher security requiment with 250mm, 300mm or 350mm box. It consists of extruded aluminium with an integral box section for reinforcement and to facilitate fixing.

It also has a high density 4mm or 7mm pile brush for quiet and smooth operation. The dimensions are 90mm wide x 34mm deep. This guide rail on the SeceuroShield 800 is available in the stock colours of white and brown.

FOR RETAIL USE
The SeceuroVision 800 delivers up to 58.5% vision. This is ideal and almost a necessity for most retail outlets wishing to display their shop window whilst out of opening hours. Available for alternative use as both a bar and kiosk, it is the perfect shutter wherever permanent vision is required.

SLATS
Construction:

SeceuroVision 800 is a single skin extruded aluminium slat.

Common Use:

This shutter delivers see-through protection demanded by many local authorities for established high streets and modern shopping centres. This shutter is mainly designed for retail premises.

Vision:

150mm x 55mm panel offers upto 58.5% vision.

Dimensions:

Nominally 77mm high x 18mm wide.

Weight:

9.25kg per square metre (without vision)
7.75kg per square metre (vision and glazed)

Stock Colours:
White and brown. Bottom slat - white and dark brown.
Min Width: 900mm
Max Width x Height 6000mm x 5000mm
Max Area: 20sqm
Material: Extruded Aluminium / 9.25kg/m²


SeceuroVision 800 slat displaying polycarbonate insert option
SHUTTERBOX


Construction:

The SeceuroVision 800 has roll formed aluminium in the top two sections, top and bottom boxes. Bottom box removable for installation and maintenance and chamfered at 45°.

Box Ends:

The shutterbox is assembled on die cast aluminium plates.

Box Sizes:

Clear opening height (to underside of box):
2150mm, box size 250mm
2900mm, box size 300mm

Finishing:

External shutters require a silicone seal between the shutter, on the wall along the top box and down the side of the guide rails.
Other Security Shutters with Vision Options: