Shop Categories

Products Overview

Services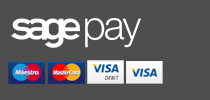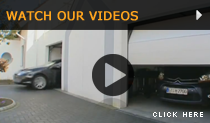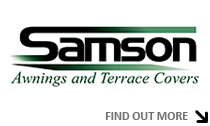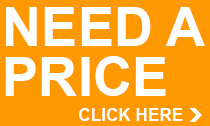 PRODUCT SEARCH

SeceuroVision 900 See-Through Security Shutters

The SeceuroVision 900 is the shopfront and bar or servery specialist shutter. Suitable for internal use on shopfronts, bars, kiosks and commercial applications where vision and security are both required this is an attractive and high quality aluminium product. Constructed from a combination of extruded aluminium links and hinge sections with different slat spacing arrangements available, the SeceuroVision 900 offers fantastic security whilst allowing window shoppers to clearly view items in window displays.

The shutter is purpose made to the millimetre and is available in manual operated versions up to 4000mm wide and 2800mm high and also in an electric operated version any size up to 5000mm wide and 4000mm high (Max. width for this height 3200mm)

There are 4 different curtain slat configuration options for the Seceurovision 900. These are offered as:
150mm in-line spacing or 150mm brick bond spacing
75mm brick bond spacing or 75mm brick bond spacing surcharge

The standard guide rails for the SeceuroVision 900 is the UPH 240. This is supplied with all the 250mm and 300mm sized cover boxes.
A smaller 60mm wide UPH140 guide is used on shutters with a 205mm hood cover and the larger UPH250 used on the widest shutters but also an option, like the UPH240 if required to assist in fixing the shutter in certain applications.
The shutter box cover for this model uses the die cast aluminium end plates to secure a 2 piece roll formed aluminium box cover. Larger shutters over a certain weight will be supplied with a zinc plated steel end plate for extra strength and support.

The side guides are constructed using extruded aluminium with box section for fixing/reinforcement and high density 4mm or 7mm pile brush seals.

The dimensions for this guide rail are 75mm high x 29mm wide.



SLATS
Description:
Open grille - extruded aluminium bars and links.
Common Use:
Internal shopfronts, kiosks, bars, servery applications.
Dimensions:
Vision openings 150mm x 70mm as standard. 75mm x 70mm at extra cost.
Weight:
150 x 70 spacing - 7k per square metre.
75 x 70 spacing - 8kg per square metre.
Stock Colours:
Satin silver anodised for the curtain and bottom slat as standard. Box and guides in White (RAL9010) Brilliant White (RAL9016) Brown (RAL8014) Black (RAL9005) and Cream (RAL1015)
Other RAL colours are available on request for the curtain and bottom slat
Min Width: 900mm
Max Width x Height 5000mm x 4000mm
Max Area: 13sqm
Material: Extruded Aluminium / 7kg per m²

STANDARD GUIDE RAIL - UPH240
| | |
| --- | --- |
| Dimensions: | 75mm wide x 27mm deep |
| Construction: | Extruded aluminium with integral box section |
| Stock Colours: | White or Dark Brown |
FINISH
Satin Silver anodised as standard for the main shutter curtain.
Can be powdercoated to alternative standard RAL or BS colours at extra cost and priced per square metre.
This shutter can be manually or electrically operated depending upon overall size and there are several control methods when the shutter is electrically operated, including a simple rocker switch, keyswitch, remote control or electronic keypad to name a few. Integration into automation systems and alarms is possible.
The electric barrel motor drive is the world renowned Somfy motor drive and all the accessoris available from Somfy controls are applicable.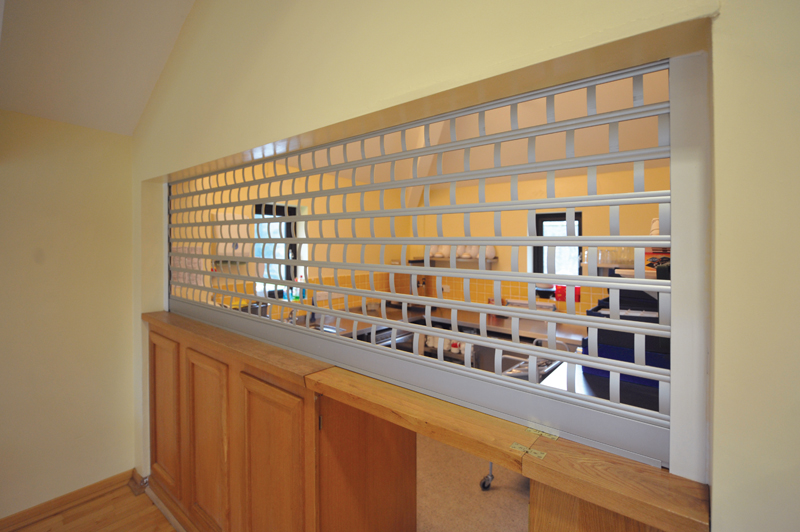 Other Security Shutters Available with High Vision options: