PRODUCT SEARCH
Samson Online Shop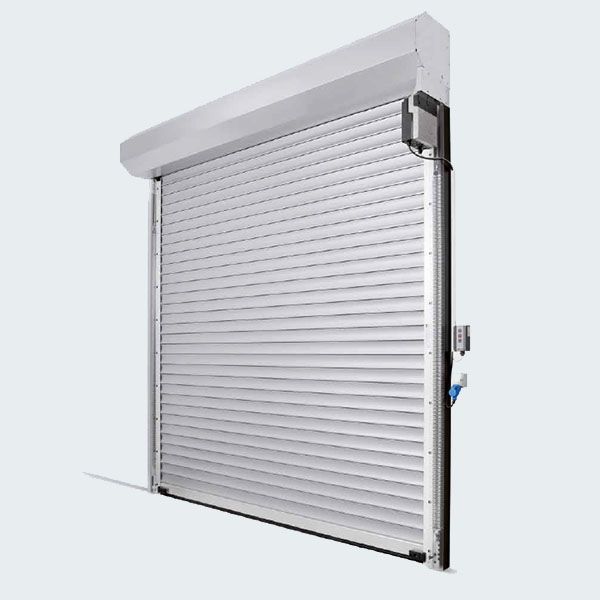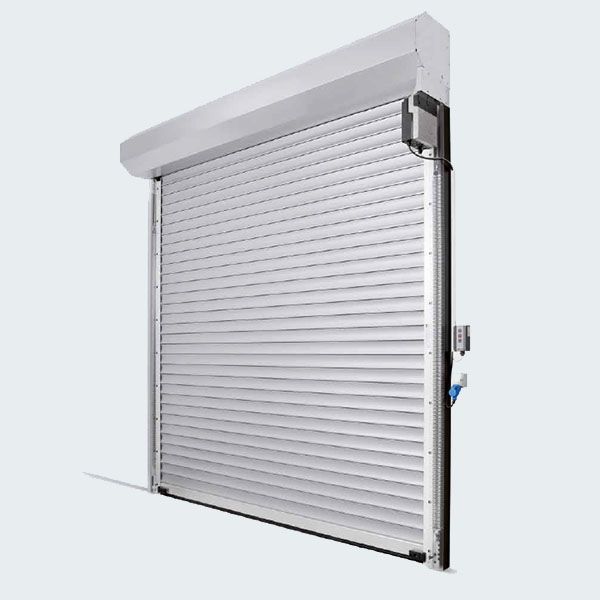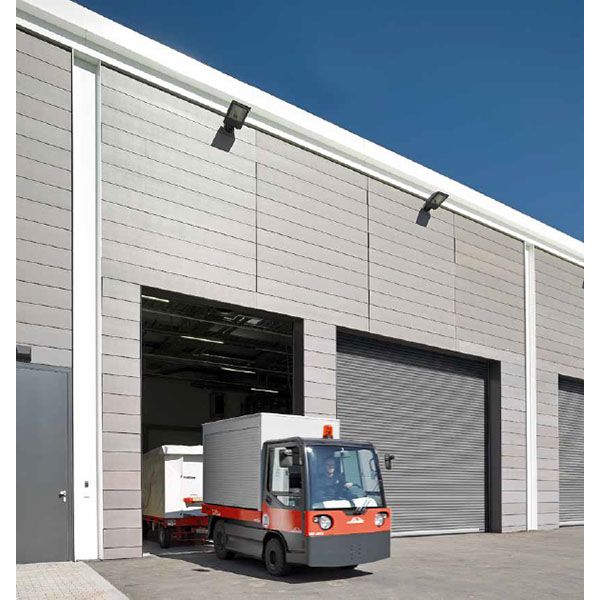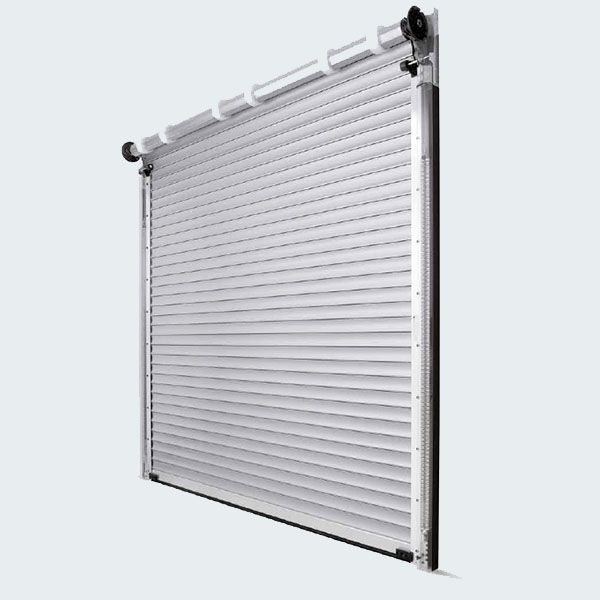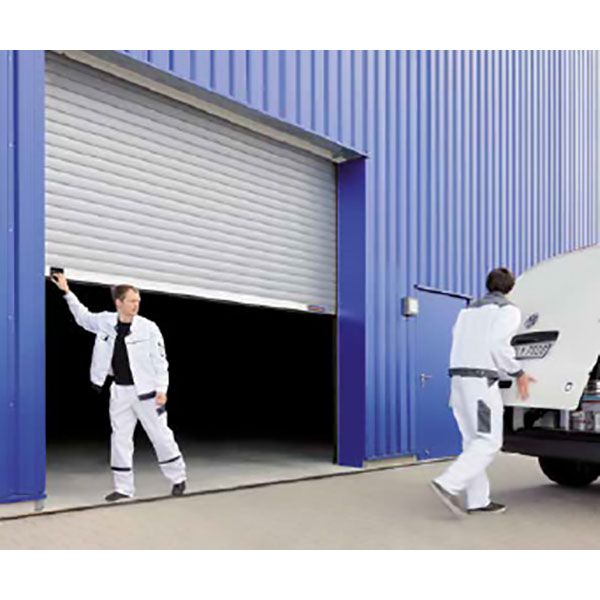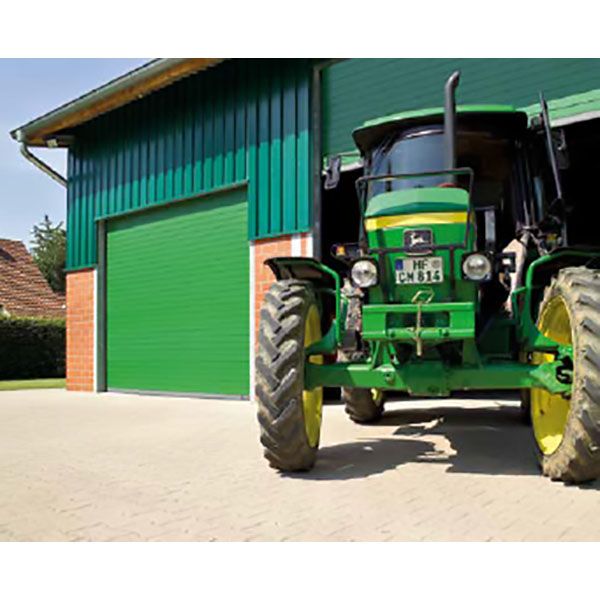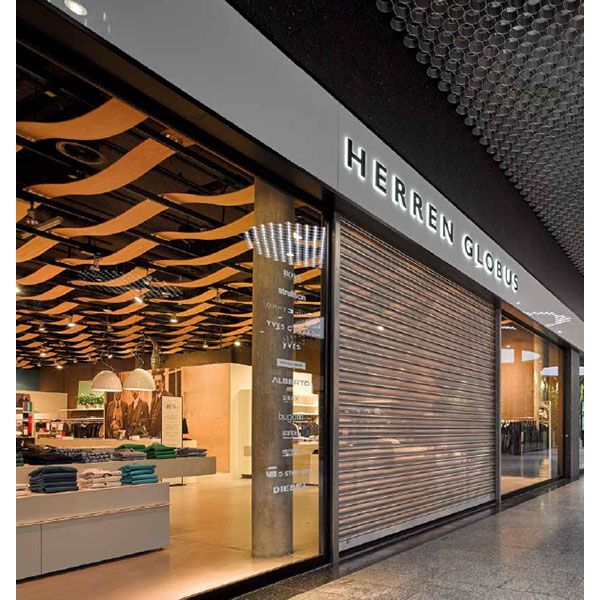 Background Information about this Product
SB Decotherm
Insulated Roller Doors
Spring Balanced Insulated Roller Shutter Door
Width: 2250 mm
Height: 2250 mm
Material: Steel
Gear Type: Roller Shutter


Price on Application
Please click enquire or call our sales team
Enquire
Description
Prices for this roller shutter door are a rough guide. Please enquire directly for a fully configured price and specification.

The SB roller door is an absolute engineering perfection for any small to medium size opening. Using a tension spring to one side to balance the door takes a lot of installation issues and ongoing maintenance out of the way. The SB roller shutter door uses far less electronic components to produce a self closing and opening roller door using reliable safety mechanisms. The door is made to measure as standard and has one of the leading double skinned insulated slats in the world, a slat which provides a tested and certified Thermal performance (U value).
It is available with a singe or three ohase electric motor drive and various configurations in the set up of the motor drive to accomodate site conditions.
Specification



Rolling shutter SB
Rolling grille SB
Rolling shutter / rolling grille TGT
Decotherm
HR 120
HG-L
HG-75
Decotherm
HG-L
S
A
aero
S
Wind load EN 12424
Class 2 up to door width in mm
5000
5000
4000
–
–
5000
–
Higher wind loads on request
–
–
–
–
–
–
–
Wind lock
●
●
●
–
–
●
●
Water tightness EN 12425
0
0
0
0
0
0
0
Thermal insulation

Appendix B EN 12428
Individual door section (U = W/(m2•K))

3.9
–
–
–
–
3.9
–

Shutter 4 x 4 m,
fitted (U = W/(m2•K))

4.1
–
–
–
–
4.2**
–
Accoustic rating
Shutter 3.5 × 2 m, fitted (Rw = dB)
18
–
–
–
–
18
–
Door sizes
Max. width mm
5000
5000
4000
6000
6000
5000
6000
Max. height mm
4500
4500
4000
4500
3500
2400
2400
Space requirements
See the technical manual
Curtain material
Single-skinned steel
–
–
–
–
–
–
–
Double-skinned steel
●
–
–
–
–
●
–
Single-skinned aluminium
–
●
●
●
●
–
●
Double-skinned aluminium
–
–
–
–
–
–
–
Curtain surfaces
Galvanised steel
●
–
–
–
–
●
–
Galvanised steel coated in RAL 9002
◌
–
–
–
–
◌
–
Galvanised steel coated in RAL 9006
◌
–
–
–
–
◌
–
Galvanised steel coated in RAL to choose
◌
–
–
–
–
◌
–
Bright-rolled aluminium
–
●
●
–
–
–
–
Stucco-textured aluminium
–
–
–
–
–
–
–
Aluminium coated in RAL 9002
–
◌
◌
◌
–
–
◌
Aluminium coated in RAL 9006
–
◌
◌
◌
◌
–
◌
Aluminium coated in RAL to choose
–
◌
–
◌
◌*
–
◌
Anodised aluminium E6 / EV 1
–
–
–
◌
–
–
◌
Mill-finished aluminium
–
–
–
●
–
–
●
Weight of curtain
approx. kg/m2
10.3
6.0
5.5
6.5
6.7
10.3
6.5
Side door
matching the door
◌
◌
◌
–
–
◌
–
Glazing
Standard arrangement
◌
◌
–
–
–
◌
–
Logistics arrangement
◌
◌
–
–
–
◌
–
Seals
All-round on 4 sides
◌
◌
–
–
–
◌
–
Break-in resistance
WK 2 DIN V ENV 1627:1999
–
–
–
–
–
–
–
Pull-out protection
●
●
●
●
●
●
●
Internal locking
◌
◌
◌
◌
◌
◌
◌
Internal / external locking
◌
◌
◌
◌
◌
◌
◌
Security equipment
Finger trap protection
●
●
●
–
–
●
–
Side trap guard
◌
◌
◌
◌
◌
◌
◌
Safety catch
●
●
●
●
●
●
●
Fastening options
Concrete
●
●
●
●
●
●
●
Steel
●
●
●
●
●
●
●
Brickwork
●
●
●
●
●
●
●
Timber
●
●
●
●
●
●
●
● = Standard ◌ = Optional
*
RAL 9016, RAL 7035, RAL 9006, RAL 5011, RAL 8028, RAL 7016, RAL 9005
**
Shutter 4

× 2.4 m, fitted