Samson Outdoor Living
PRODUCT SEARCH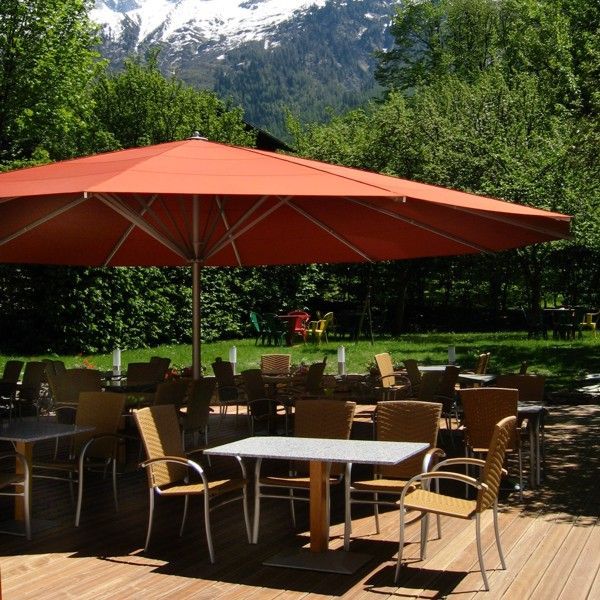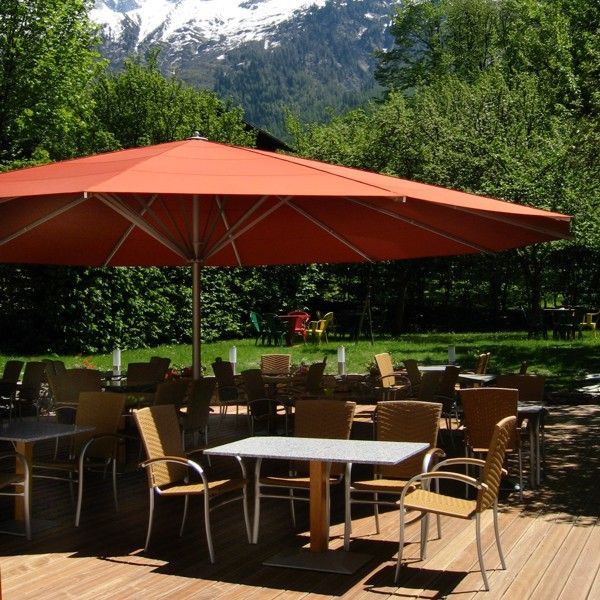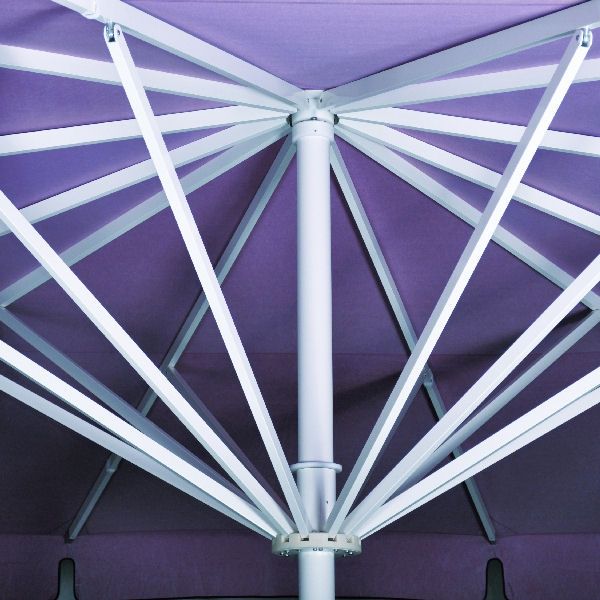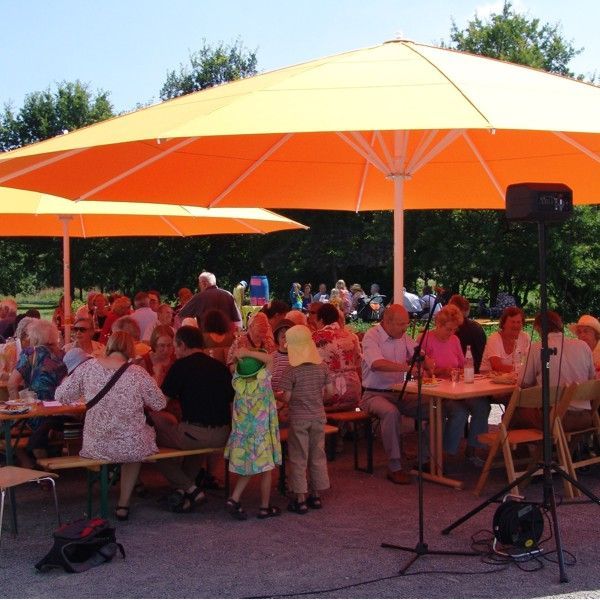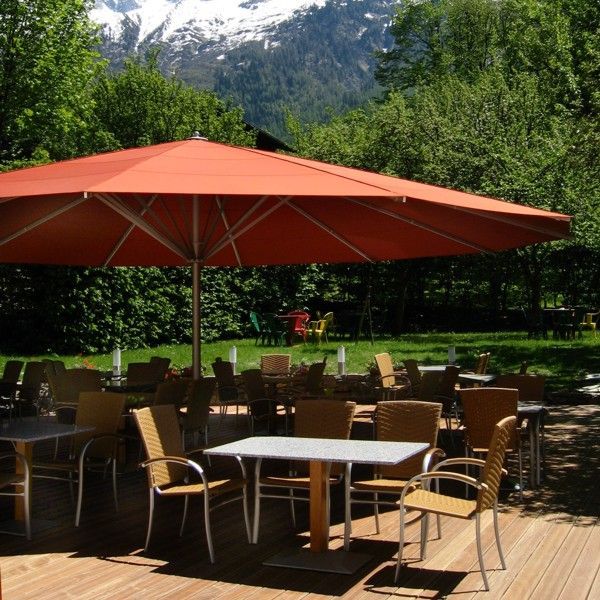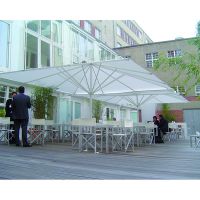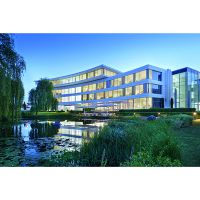 Background Information about this Product
Related Downloads
Related Pages
Albatros Round (12 Panel) 9000mm
Commercial Umbrellas
Centre Post Umbrellas
Material: Aluminium
Gear Type: Umbrellas


Price on Application
Please click enquire or call our sales team
Enquire
Description

Installation

Warranty

Measure

Videos
Description
The Giant Albatros Centre Post Umbrellas are made for larger areas, ideal for outdoor catering. With a single Albatros you can create a space of up to 78 m² span.

The Albatros is a cleanly designed elegant parasol umbrella that blends in well with any architectural environment.
The robust design of the parasols means that they are extremely wind resistant.
Operation
The giant parasol can be opened and closed with a easy-going, removable winder made of stainless steel or a classic rechargeable drill. A precise bevel gear ensures effortless operations - even after many years of use.
The giant parasol Albatros is a large commercial parasol with a smooth, removable stainless steel hand crank or battery-powered drill and is opened and closed. A precise bevel track running inside the pole ensures easy operation.
Frame
The frame is made of very high quality, alloy, extruded aluminum profiles. The frame is powder-coated surface, high impact and shock resistant in the colors white RAL 9010.

Special colours are available on request. All parts are maintenance free. Distributor discs with cross braces and spokes. The lower distributor disc is welded to the pole to avoid any twisting of the spokes.
Connections
Each axis of motion is fixed with detachable bolts - ensuring the maximum stability and durability as well as an easy handling in case of repair.
Parasol covers
Due to the self tightening telescope system the parasol covers will remain firm and smooth for years to come.
The May Albatros Centre Post Umbrellas can be personalised to meet your requirements;
> Available with or without a valance.
> Range of parasol shapes to choose from:
Round, Square or Rectangular.
> Installation options allow to umbrella to be mobile or stationary.
> Choice of fabric colours.
> Comes as standard with a protective sleeve.
> Canopy frame colour: White RAL 9010.
Accessories available:
> Replacement covers
> Flexible fastenings, like ground sockets or moving stands
> Matching concrete slabs for parasol stands
> Anchor sleeves for concreting the parasol mast
> Anchor plates for bolting the parasol mast
> Anti-theft protection for your parasol
Installation
Installation Instructions provided with every umbrella.
Warranty
A 24 months warranty is granted on the umbrella, including all operational parts.
Warranty does not cover damage from improper use, strong winds or rust film on spoke joints.
Measure

Video