Shop Categories

Products Overview

Services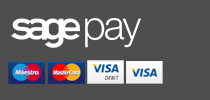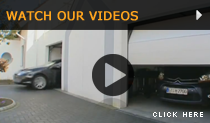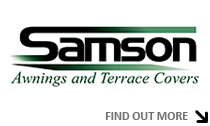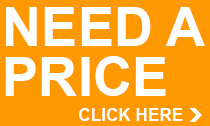 PRODUCT SEARCH

STEEL DOOR SETS | HIGH SECURITY | 55MM THICK PANELS | MADE TO MEASURE | INSULATING
Brand new range of high quality steel doorsets from Samson Doors!
Due to the ever increasing demand for steel doorsets with higher and higher specifications, and of course complete compliancy with current regulations, Samson doors is releasing a range of steel doors to provide excellent levels of security and insulation, whilst also enabling steel doors to be specified and installed in areas maybe not previously associated with steel doors.
Both doors are available to view and try in our Wellingborough showroom as from the 4th July.

The Home Guard is a steel doorset designed to provide a one hour certified fire protection and is for use between your integral garage and main house. It has far higher levels of security than any other comparable door with multi point locking and a holiday locking mode, providing a second set of security bolts on a different cylinder.
The door is purpose made as standard for a perfect fit and available in almost any colour with one side different from the other if required as one side will be inside your home and the other facing into your garage.
High quality stainless steel lever handles are fitted as standard and various thresholds are available depending on the floor details.
The Samson Home Guard doors are available polyester powder coated as standard in one of 75 colours. Alternatively, doors can be polyester powder coated in any BS or RAL colour (extra charge).
The range of attractive woodgrain PVC laminates combine the traditional look of timber with the modern durability of steel, and have been tested to BS EN 14351-1 product compliant standard.
The Home Guard doors are also available in stainless steel, with brushed, polished and patterned finishes available. Alternatively, our internal doors are available unfinished for site finishing.



Sizes and Frames:
600mm - 1350mm wide, 1860mm - 2800mm high
95mm single rebate C frame
Material: Magnelis ® 1.2mm skins, 1.5mm frames
4 stainless steel dog bolt hinges
15mm standard threshold
Side & Overpanels

Hardware:
Arrone DIN standard lock, 65mm backset
HOOPLY Euro profile security lock, 60mm backset
EXIDOR/BRITON 200 series panic hardware
Robust TS5.225 door closer
Zero Z105Z friction stay
250mm cavity plates
Spy hole
Letter box
| | |
| --- | --- |
| Samson Home Guard - Front | Samson Home Guard - Back |

The Garage Guard is a steel doorset designed to protect your garage and any other outbuildings with a steel door designed around security with various higher levels of security if required.
The standard door is 55mm thick with double skinned steel construction and Magnelis corrosion resistant steel as standard for a 10 year guarantee.

U-values are available between 3.1 and 1.6 (w/m2k) depending on the infill used in the door panel.

Stainless steel lever/lever handles are standard with options on other furniture.
4 dog bolts are fitted as standard on the hinge side and an Arrone AR910 DIN sashlock is also standard.
The door is purpose made to size for a perfect fit, and has an adjustable outer frame to accommodate any discrepancies in the aperture whilst fitting.
With a choice of finished colours, and even a choice of a different colour either side as well as a different sub frame colour, this door can enhance a building whilst providing security and excellent weather protection too.

The GarageGuard offers the following as standard:
> 55mm door leaf, thicker than others with a choice of infill offering up to 1.6w/m2k thermal value
> Double glazed vision panel units, maintaining thermal performance
> Hooply multibolt locking with SBD recommended TS007 3 star cylinder & escutcheon sets providing quality & secure locking
> Door leaf constructed from magnelis for industry leading corrosion resistance offering a 10 year warranty against corrosion.
> U Channel adjustment sections allowing greater tolerance in opening while also cloaking fixing points and minimising mastic gaps.
> Aluminium threshold strip/ weather bar with rain deflector for inward opening doorsets.
> 4 number stainless steel dog bolt hinges per leaf
> All doors fully CE marked with full Declaration of Performance as required by current legislation

You also get as standard:
> Hardware is already fitted to the door in the factory saving time and effort on site.
> Locks are always fitted into a purpose made internal reinforcement box not hung from the fore end plate loose into the leaf
> Self cutting frame fixings and cover caps are provided along with spare hinge screws and driver bits.
> A full fitting kit is supplied with each order including 12mm allen key to make frame adjustment easy and a selection of drills for fitting into concrete or steel.
> A pot of touch up paint
> A tube of clear mastic for use during installation to prevent water ingress under the threshold.
> 10 year anti corrosion warranty as standard.

Made to Measure
All steel doors are made to order in the UK factory, they are available in a wide range of heights and widths to suit any requirement, and are delivered fully assembled.

| | |
| --- | --- |
| Samson Garage Guard - Front | Samson Garage Guard - Back |
---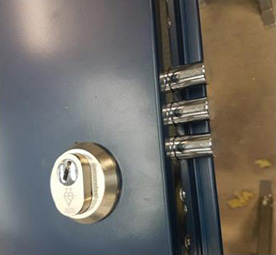 Samson Home and Garage Guard Locking
The locking systems for the Home and Garage Guard doors are a result of recognising the risk of standard locks. As you can see from the images below, simple, standard locks can be broken into within seconds, with just the use of screw drivers and mole grips.
The Guard steel door sets however, are equipped with TS007 3-star cylinder and security escutcheons, photographed left.
Remember - the doors leading from your garage and into your house are sheltered from view if an intruder is inside your garage, so the stronger and securer this door, the more protected your home is.
Self-adhesive escutcheon and contract cylinder.

Time taken to break into: 30 seconds

Architectural, screwed on escutcheon and contract cylinder

Time taken to break into: 45 seconds
| | |
| --- | --- |
| Home Guard Locking | Garage Guard Handle |